Transfer order evokes ire
Members of the forest management committee to start a movement from Saturday demanding the decree be revoked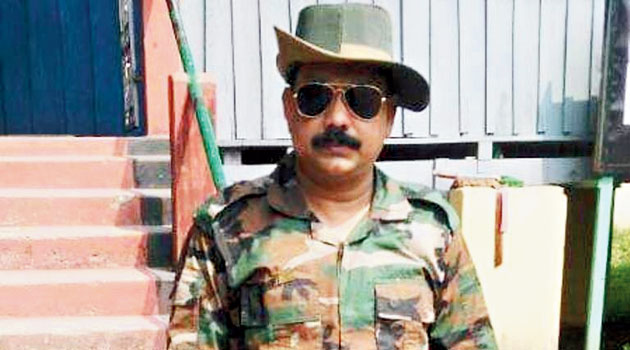 ---
---
The Bengal government's decision to transfer Sanjay Dutta, range officer of the forest department's special task force, for raiding Arjuna awardee Swapna Burman's home for her timber documents, has not gone down well with many.
Some senior forest officers questioned Dutta's transfer. Members of the area's joint forest management committee decided to start a movement from Saturday to demand the transfer order be revoked. It created ripples on social media as well.
On July 13, Dutta and his team raided Swapna's home, allegedly found timber but not purchase papers, and gave the star athlete and her family a 30-day notice to submit them. As the incident acquired a political colour, chief minister Mamata Banerjee said the issue would be resolved and the forest officer transferred.
Both Trinamul and BJP camps reacted unfavourably to the raid, Swapna now being the most famous sportsperson among the Rajbanshi community.
On Thursday, chief minister Mamata Banerjee said she had called up Swapna on Wednesday to assure her that the issue would be "resolved" and Dutta transferred.
On Friday, residents of forest villages and on the fringes of forests of Baikunthapur division (the division covers a large area of the reserve forest on the outskirts of Siliguri and Jalpaiguri) gathered in front of his office in Belakoba (at Rajganj block of Jalpaiguri).
"We will not let him leave his office or allow any new officer to take charge. Dutta is among the best officers of the forest department," said Mustafa Chowdhury, a member of the JFM.
"It is surprising that a competent officer like Sanjay Dutta has to face transfer for no reason. The athlete (Swapna Burman) is the pride of our state and the country but Dutta did not do anything outside the purview of law. The rules say anyone buying timber must have papers," said a senior forest official.
Tapas Das, the chief conservator of forests in charge of the personnel management cell of the state forest department, issued Dutta's transfer order on Wednesday itself. "Dutta has been posted in the Hill Circle," said a forester.
Dutta said he had received his transfer order. "I will continue to perform my duties," he said. "I acted on information (the raid) with permission from authorities."
Dutta, who was the range officer of the Belakoba forest range of Baikunthapur forest division, was made the range officer of the special task force after he proved his prowess in curbing wildlife related crimes.