Train kills boy during TikTok shoot
Mohammad Noor Ansari, a school dropout, died on the spot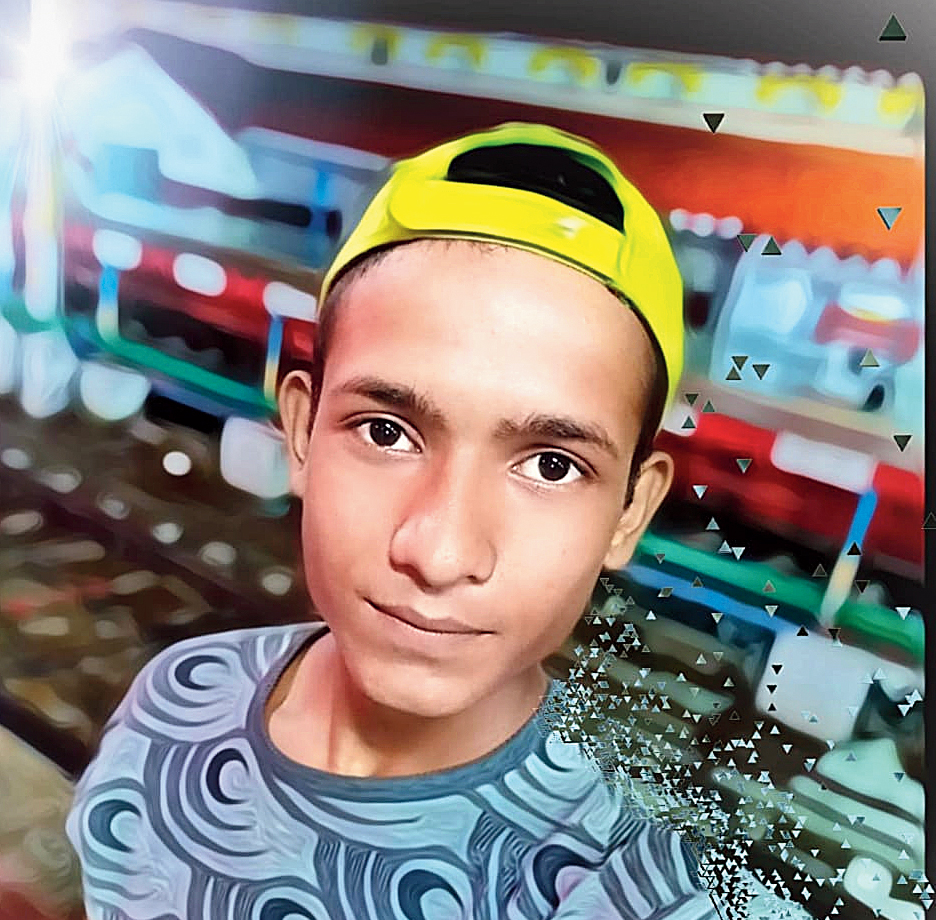 Mohammad Noor Ansari
(Picture sourced by correspondent)
---
Purulia
|
Published 19.08.19, 09:31 PM
|
---
A 16-year-old boy was run over by a train while recording a video for TikTok by standing on railways tracks near here on Sunday evening.
Mohammad Noor Ansari, a school dropout, died on the spot, while his friend Saukat Alam suffered injuries when he tried to rescue the former from the speeding Barabhum-Asansol Local. The boys were workers of a fast-food outlet in Purulia town.
The duo went to the railway tracks at Kating near Purulia station around 5pm on Sunday to record the video.
"Mohammad was recording the video with railway track as the backdrop when a speeding train appeared suddenly. I shouted at him to jump off the tracks but he continued recording his video taking the running train as the background," said Saukat who was admitted to Purulia Deben Mahato Sadar Hospital.
"The train hit Mohammad and he flew in the air before collapsing on the ground. His head hit a concrete pole before the collapse," Saukat said.
Saukat suffered a fracture in the left leg.
He said Mohammad was crazy about making funny videos and uploading the same on TikTok and other social networking sites. "He had made several videos on tracks earlier but never thought his life would end on tracks," said Saukat.
The Government Railway Police (GRP) in Purulia took Mohammad and Saukat to hospital where doctors declared the former dead. "He suffered severe injuries to the head and chest," said a doctor.
TikTok, an iOS and Android social media video app for creating and sharing short lip-sync, comedy, and talent videos, has become a craze among a section of people, mostly teenagers.
"They sometimes make risky attempts to record videos for TikTok and get more likes and comments. The incident shows how Mohammad was engrossed with his video. He did not notice the train," said a GRP officer.
TikTok, a China-based app, was launched in 2017 by ByteDance for markets outside the country. "It is growing as one of the fastest funny apps for iOS and android phones," said a source.
Mohammad's family members said he had left home with his friend Saukat like any other Sunday.
"Suddenly, we were informed by police that he was killed in an accident on the railway tracks. We came to know from Saukat that he was making a video for uploading it on TikTok," said a relative.