'Too tense to eat' on flight back from Kabul
Gurung along with eight people from the region, including four from the hills, three from Siliguri and one whose location he did not know entered India after landing in Kathmandu on Wednesday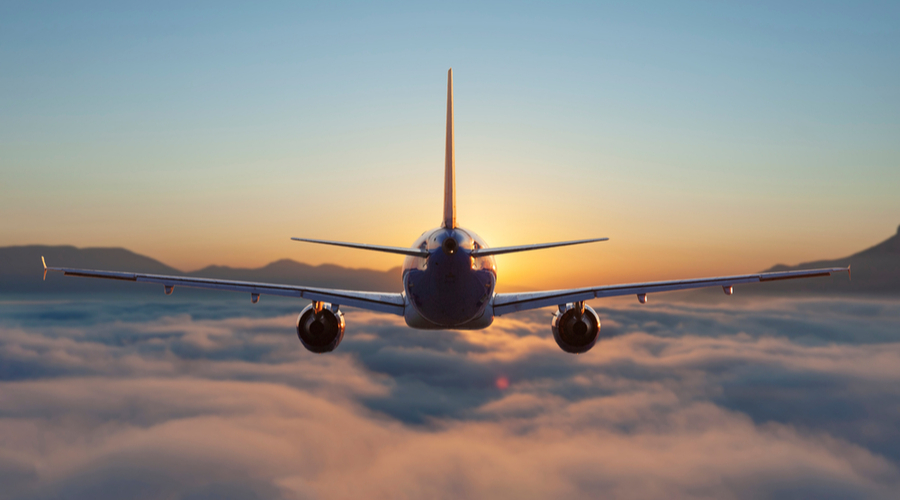 Gurung said he could reach home because of the efforts of "the embassy (not Indian) I worked with as a security guard in Kabul", the US forces and the private company that hired him in Afghanistan.
Shutterstock
---
Darjeeling
|
Published 20.08.21, 01:08 AM
|
---
Former Indian army jawan Amrit Gurung, 47, reached Darjeeling late on Wednesday night via Kathmandu in Nepal and was part of the first group from the hills to reach home from the strife-torn Afghanistan capital.
Gurung along with eight people from the region, including four from the hills, three from Siliguri and one whose location he did not know entered India after landing in Kathmandu on Wednesday.
Gurung said he could reach home because of the efforts of "the embassy (not Indian) I worked with as a security guard in Kabul", the US forces and the private company that hired him in Afghanistan.
"The evacuation started on August 15, we were flown out of Kabul at 6am on August 16. I cannot recollect the exact timeframe, but I know I had proper food after three days," Gurung told this paper from his Darjeeling home. He said he was offered processed food during the journey but was too tense to eat till he reached Qatar.
"From the embassy I worked at we were taken by road to the Australian embassy in Kabul and after that the US forces flew us to Kuwait to deposit our arms and then to Qatar," said Gurung. "In between we were offered processed food, but I was in no mood for food till I reached Qatar, three days after the evacuation process started."
Gurung and his colleagues did not fly from the civil airport in Kabul but from the "US army air force base" near the civil airport.
The Indian embassy made efforts to contact them when they were at the Australian embassy, he said, but by then he had been cleared to fly.
"From Qatar we were flown to Kathmandu and to the Bhadrapur airport (also in Nepal). From Bhadrapur we took a vehicle to enter Siliguri through Panitanki," said Gurung. "We paid for the travel from Bhadrapur onwards."
He added that his first feelings on coming back home was noticing "how cool it was in Darjeeling compared to Kabul". He added he was not scared to hear that the Taliban had taken over the country and that he and the others had to be evacuated. "I have spent my life in the battlefield and honestly I was not scared," said Gurung, who retired from the Indian Gorkha regiment in 2018.
The Darjeeling resident, however, admitted that they thought the Taliban would reach Kabul only after "two to three months."
The Taliban's swift takeover meant that Gurung returned to Darjeeling with only "two bags of documents and nothing else."
Many Gorkha ex-servicemen opt for security jobs in Afghanistan and Iraq for the lucrative financial package. However Gurung did not want to divulge the name of the embassy "for security reasons".
"Around 100-odd people, mostly from Nepal and Dehradun (India) were working in the same embassy I worked. Around 40-odd could not be evacuated on time
as they were caught in the traffic jam," said Gurung.
Life in Kabul was never easy, the ex-jawan who was in Kabul for three years, said. "Bombings are common, bombs are easy to buy." We weren't allowed to leave our embassies. We'd get a one month's leave every year when I would return to Darjeeling. However, all facilities were provided to us inside the complex" said Gurung.
He said some people from Darjeeling were still working at the "UN embassy in Kabul". "It seems the threat perception for UN employees is less."
Gurung's wife Sangita said she passed a harrowing week. "I would hardly sleep, trying to get information about my husband's whereabouts."
Gurung explained that Internet connection was poor in Afghanistan. "Whenever we checked into places with Wi-fi we would send voice messages home."
In Jalpaiguri district, another family is distressed.
Amanullah Khan of Odlabari in Malbazar subdivision of Jalpaiguri is praying to hear from his sister.
Baso Khan, his sister and a doctor by profession, has been staying in Kabul for 18 years now with her husband Samar Gul and two sons.
"I last spoke to her five days back and she sounded tense. She said her entire family intends to return home. She vouched that they will never go back to Afghanistan even if they face economic hardships here," said Amanullah. The phone got disconnected and he heard "someone banging on the door"."I can only pray for their well-being."