TMC trio threaten to defect, file their nominations as Independents
Ex-councillor Nikhil Sahani and Bikash Ranjan Sarkar, a leader who resides in ward 2, collected their nomination forms from the subdivisional officer's office on Saturday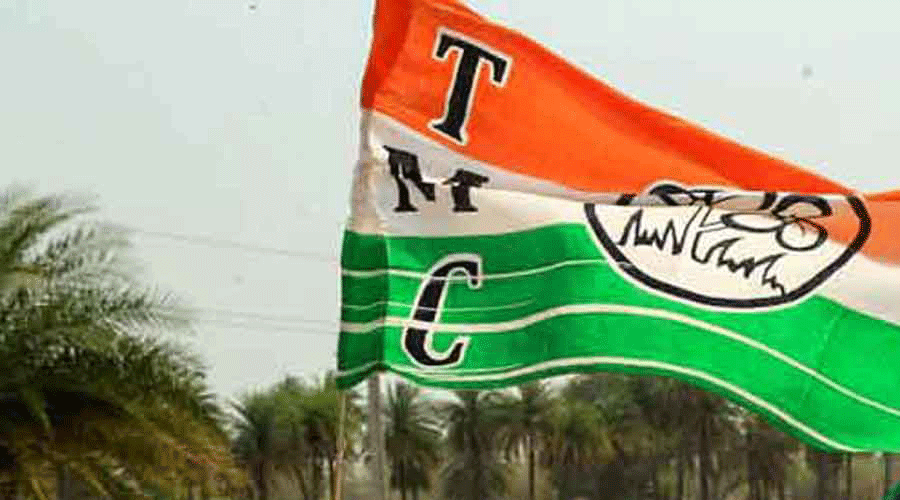 Representational image.
File photo.
---
Siliguri
|
Published 03.01.22, 12:55 AM
|
---
Two former Trinamul councillors and a state committee member of the party have threatened to file their nominations as Independents on Monday for the elections to the Siliguri Municipal Corporation (SMC).
The SMC polls are scheduled for January 22.  The last day to file nominations is Monday.
Nikhil Sahani, a former Trinamul councillor of ward 18, and Bikash Ranjan Sarkar, a Trinamul leader who resides in ward 2, collected their nomination forms from the subdivisional officer's office on Saturday.
"I will obey the people's feelings and verdict and hope that our leaders reconsider whom they field in my ward," said Sahani, also the coordinator of Darjeeling district (plains) Trinamul committee.
On Sunday, a citizens' convention was held in his ward where people from different walks of life extended support to Sahani and said he was one of the "giant slayers" in the 2015 civic polls, beating veteran CPM councillor Shanti Chakraborty by a margin of 400 votes. Chakraborty was a five-term councillor.
At the convention, residents also vowed to back Sahani at the ensuing SMC polls.
"I will go by their opinion. A senior leader of the district Trinamul has requested me to keep calm and not take any step that will go against the party. I will wait till Monday. If the candidate is not changed in my ward, I will file my nomination as an Independent candidate," he said.
Bikash Ranjan Sarkar, a state general secretary of Trinamul but has not been chosen by the party as a candidate, spoke on similar lines.
"If residents of my ward want me to contest the election, I should respect them. On Monday, I will field my nomination," he said.
Along with the duo, the third defector whom Trinamul will have to handle is Sharmila Das, a former CPM councillor of ward 28 who had switched to Trinamul after the Assembly elections last year.
"I do regret my decision to join Trinamul. I will make my decision soon on whether to continue with the party. I am not ready to relent as people are with me," Das said.
In 2015, she had won by a margin of 1,600 votes.
The selection of Siliguri candidates, Trinamul insiders said, left many party supporters disgruntled in some other wards. While some have openly expressed their disappointment in open, others have raised questions about the candidates in closed quarters. 
On Saturday, a group of people from ward 39 went to Trinamul leader Dulal Dutta on Saturday and expressed their dissatisfaction over the party's candidate in the ward. 
Supporters of Durga Singh, the former councillor of ward 5, have demonstrated in their areas against the party's decision for not choosing her.
Singh had to take up the task to placate them. "I can understand their point. Without them, it will be difficult for the new candidate to win the seat. But I have decided to abide by party's decision," she said. 
"It is indeed a fresh poser for Trinamul. The party is desperate to secure a majority in SMC this time and leaders cannot afford to have dissidents even in one seat," said a political observer.