Teen alerts adults on matters of mind
The theme for this year's The Telegraph School Awards for Excellence was 'Mind Matters'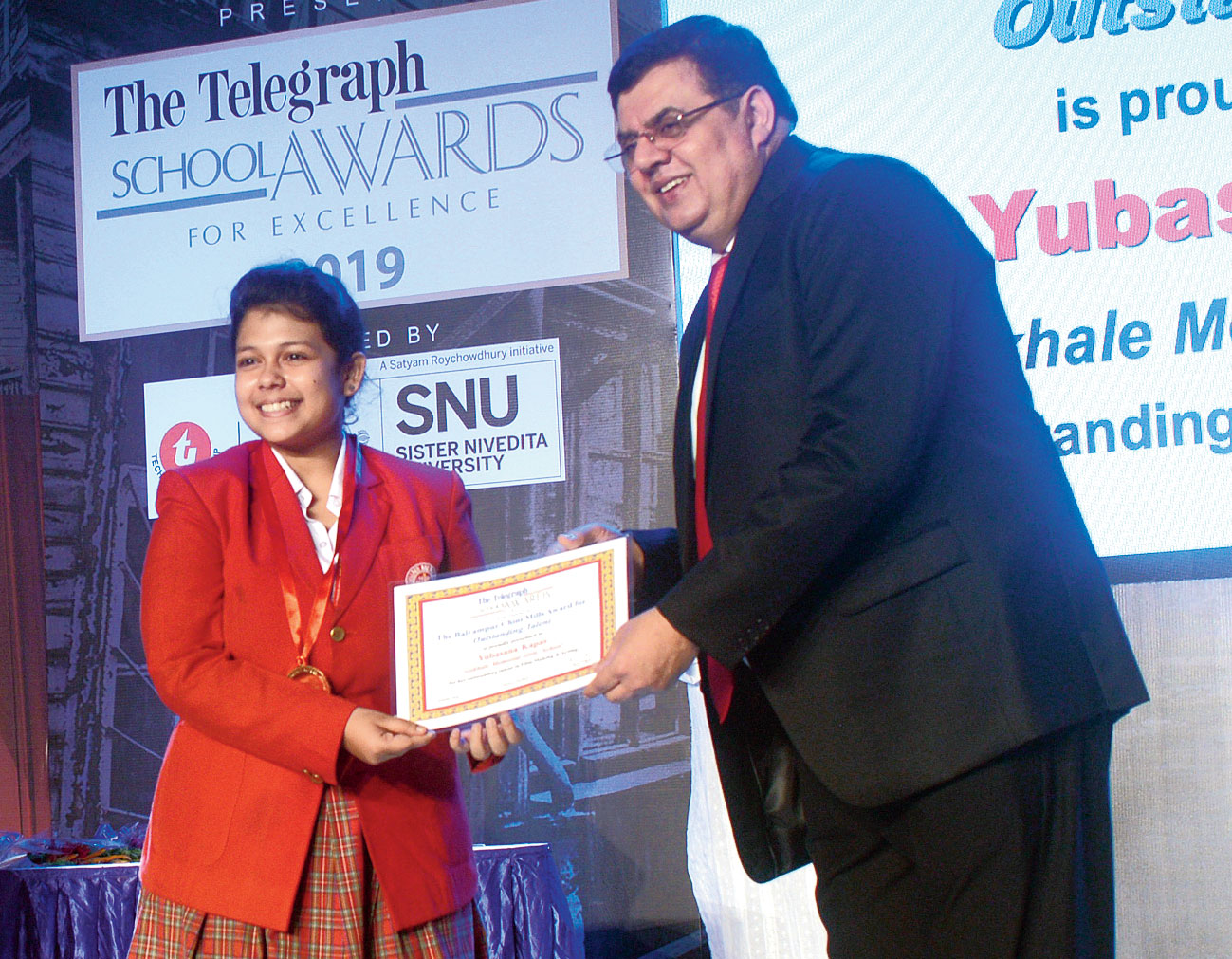 ---
|
Calcutta
|
Published 07.09.19, 08:48 PM
---
A Class X student reminded an audience of adults on Saturday that they should not ignore the warning signs when a child seems lonely or is not eating properly.
The theme for this year's The Telegraph School Awards for Excellence was "Mind Matters", the complexities in the mind of an adolescent and the need to reach out to them.
A two-minute film by Yubasana Kapas, a Class X student of Gokhale Memorial Girls' School, described the theme.
"It is to do with a concern of the society, a concern of educationists, a concern of parents, towards the mind of children," Barry O'Brien, the host for the morning, said. "What are the areas we need to look at? What is troubling them? How can we reach out to them in a special way to make them more relaxed, less judgmental and happy about who they are."
Yubasana was motivated to make a film on this theme because she has seen teenagers around her resorting to self-harm. "I have seen many of my friends suffering and shutting themselves up. It is important that adults recognise this and reach out to them and support them instead of just ignoring them," she told Metro.
Yubasana received The Balrampur Chini Mills Award for Outstanding Talent.
The teen mind continues to flummox parents and teachers. An increasing number of students are giving in to academic, social and peer pressure, some of it thrust on them from outside and some by the own standards they set for themselves.
On stage, O'Brien had a representative from Lifeline Foundation, which provides emotional support to the depressed. She spoke on why it is more important than ever to take the mind seriously.
"About nine per cent of Indians suffer from mental health issues. By the time we touch 2025, about 20 per cent of the Indian population will be affected," Manjit Lachwani, deputy director, Lifeline Foundation, said. "We try and help you get out of emotional distress. But this movement cannot be carried out by a handful of us."
Yellow is globally the colour for suicide prevention and the foundation, in association with The Telegraph, is launching a Go Yellow movement at Victoria Memorial on Sunday.
"When we are talking about this yellow movement we are talking about people being a support for each other, not only us taking calls. We are looking at people listening to each other, supporting each other through emotional distress situations," Lachwani said.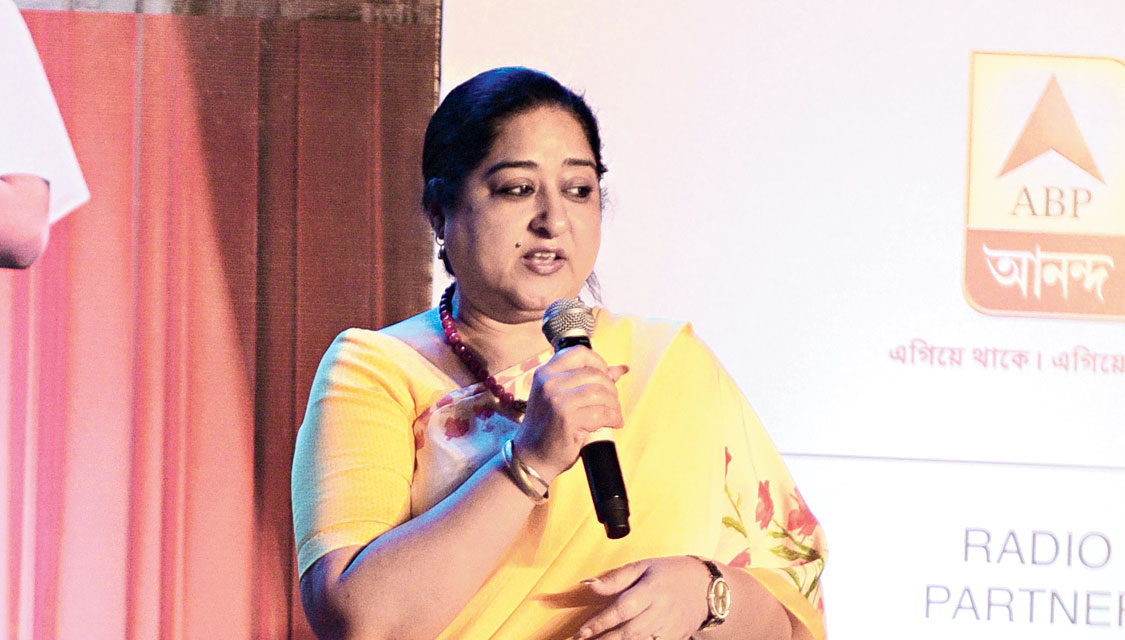 Fight continues
What: Go Yellow Kolkata In Association With The Telegraph
It is an initiative to end loneliness, isolation and suicides through talking with each other, through sharing stories of pain and how they can be combated.
A yellow "circle of hope" will be formed outside the gates of Victoria Memorial on Sunday morning.
The message: No to stigma, no to suicide, yes to talking, yes to living
When: 8.30am.
Who can come: Anyone. Try to wear something yellow.
Why yellow: It is the designated colour for suicide prevention across the world.
Why: The World Health Organisation has said that mental illness is an epidemic now