Tea planters want action on jumbo intrusions
Intrusion of elephants into tea gardens across Dooars caused loss of lives and property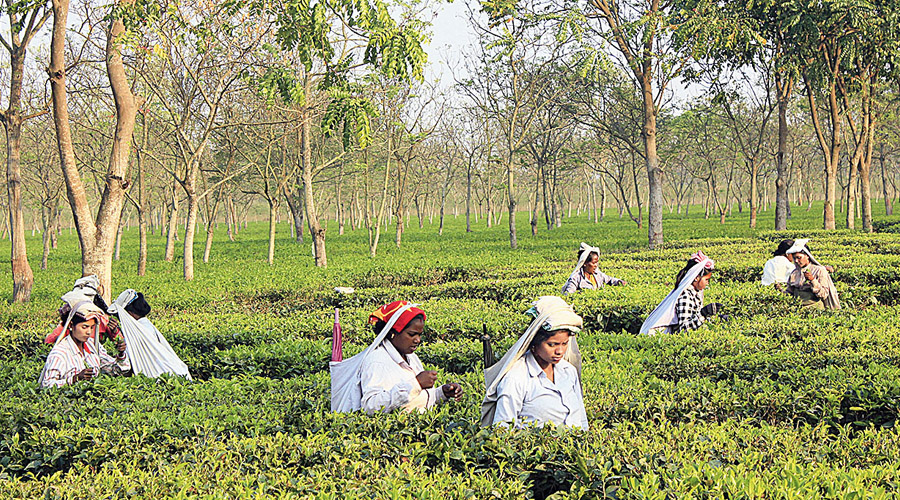 ---
|
Siliguri
|
Published 20.01.21, 03:00 AM
---
The Dooars Branch of Indian Tea Association (DBITA) has expressed concern over frequent elephant depredations in tea gardens of the Dooars and sought the intervention of the state government for improvement of some of the roads which lead to the estates.
I.S. Chauhan, the DBITA chairman, pointed out these issues at the 143rd annual general meeting of the body held in its office at Binnaguri in Jalpaiguri district on Saturday.
The AGM was held virtually because of the Covid-19 pandemic, said sources.
In his speech, Chauhan said intrusion of elephants into tea gardens across the Dooars caused loss of lives and property. "The worst affected were the tea estates near Banarhat. We feel it is time that a long-lasting solution to address the issue is pondered over. The government should take some effective measures."
The DBITA chairman said a number of roads connecting tea estates in blocks like Dhupguri and Matialli in Jalpaiguri and in some parts of Alipurduar district were in worst condition.
"The condition of these roads is a serious concern not only for the tea estates in the vicinity but also for local people. The state departments and agencies concerned should repair the roads immediately. If tourism is to flourish in tea plantations as the state desires, these need to be refurbished at the earliest," he said.
Chauhan underscored that tea prices had gone up in 2020, the first rise in the past two decades. According to him, tea prices have experienced a rise of around 40.60 per cent compared to 2019 while there has been a loss of around 12.50 per cent in production in 2020.
"It is not really time to rejoice as there had been a downward trend in prices at the end of the season. We hope the sudden spurt in prices and consequent notional prosperity will not bring in an array of new impositions on the industry," the DBITA chairman said.