Tea garden manager fights off leopard
Subrata Sarkar said that though blood oozed out of his injuries, he went on wrestling with the animal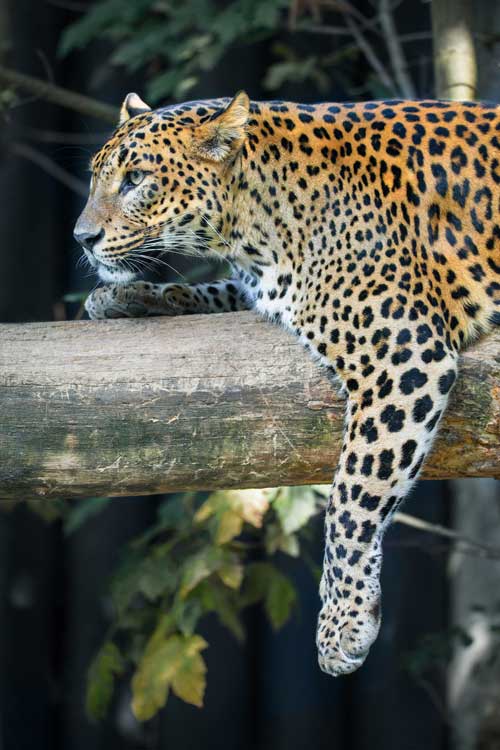 Representational image.
File photo
---
Jalpaiguri
|
Published 19.04.22, 01:27 AM
|
---
The 46-year-old manager of a tea plantation located in Nagrakata block of Jalpaiguri district wrestled with and defeated a wild leopard that had pounced on him on Sunday evening.
Subrata Sarkar of Jayantipally in Sulkapara panchayat of Nagrakata was injured but his retaliation made the leopard leave him and escape. Currently, he is under treatment at the rural hospital in Sulkapara.
Sarkar, the manager of a tea plantation located in Kabuldanga of Nagrakata, was informed by workers plucking tea leaves at the plantation about a leopard roaming around. He immediately reached the spot and asked the workers to be on the alert. The state forest department was informed.
"I was standing along with the workers. Suddenly, the leopard pounced on me. I immediately caught its forelegs and tried to push it away. The leopard attacked me with its hind legs and mauled me on my chest, head and shoulder," Sarkar said from the hospital on Monday.
He said that though blood oozed out of his injuries, he went on wrestling with the animal. Finally the leopard fled. Sarkar collapsed on the spot. Workers immediately rushed him to the rural hospital.
"It was an unbelievable sight,"  said an eyewitness. "The animal was growling and trying to free its forelegs but Sarkar was pushing it back. The struggle continued for seven minutes after which the leopard ran away."
Suparna Sarkar, the block medical officer of health of Nagrakata, said the patient was stable.
Asked why he thought of fighting with the animal, Sarkar said: "I realised that trying to escape would do me no good as I can't outrun a leopard. That is why I thought of retaliating so that it did not attack others."
The forest department is taking care of his treatment. A team from Khunia forest range has visited the spot and is on the lookout for the leopard, said Prafulla Sarkar, the range officer of Khunia.