Taunted over skullcap and pushed out of train in Calcutta
What we do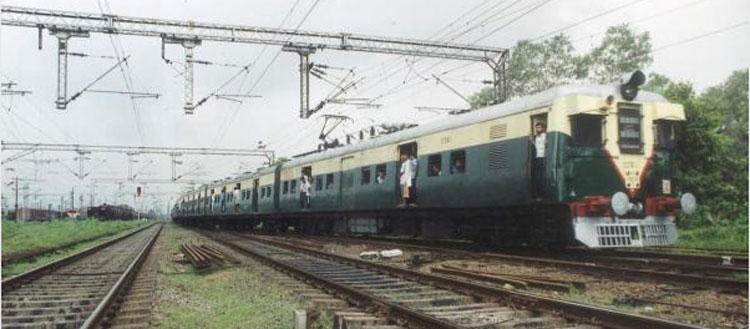 ---
|
Calcutta
|
Published 26.06.19, 01:37 AM
---
Hafiz Mohammed Shahrukh Halder, 23, has for five days not dared to travel to the madarsa in Hooghly where he is a teacher of Arabic — still scared after a mob set upon him on a train on June 20 allegedly demanding that he chant "Jai Shri Ram".
Shahrukh, a resident of Canning in South 24-Parganas, was hit on his right eye, his kurta was torn and he was pushed out of the train at Park Circus station, allegedly by members of the Hindu Samhati, a far-right organisation that describes itself as non-political.
"I am still scared. The youths had scarves around their heads that had the word Hindu Samhati written on it. They kept asking me why I was sporting a skullcap, why I had a long beard, why I was wearing a kurta. 'You can't wear all these. Jai Shri Ram bol', they said," Shahrukh told The Telegraph on Tuesday. "There were some 20-25 of them in the compartment."
The incident came to light soon after the lynching of a 24-year-old welder, Tabrez Ansari, in Jamshedpur by a mob that asked him to mouth the same chant. Tabrez had complied, but even that could not save his life. Since the general election, incidents of the "Jai Shri Ram" chant being used as a taunt have been on the rise in Bengal and elsewhere.
The Government Railway Police, Ballygunge, have started a case — of criminal intimidation, wrongful restraint and voluntarily causing hurt by a group — against "unknown persons" but no arrests have been made yet.
"We have found that the incident allegedly took place on the 34531 Up Canning-Sealdah local," said an officer of Ballygunge GRP. The complaint mentions only the assault, not the chant, the officer added.
The Hindu Samhati admitted their followers were travelling on that train on June 20 to attend a programme for Paschim Banga Divas in Calcutta and that they were shouting slogans.
Shahrukh said that he had boarded a Sealdah-bound local train from Canning at 12.05pm, on his way to the madarsa in Hooghly's Hiyatpur. Several youths wearing the Samhati scarves boarded the same train from different stations, including Canning, Betberia and Taldi.
After the train crossed Ballygunge station, some of the youths picked on him and started firing questions before assaulting him because he stayed silent, he said. As the train entered Park Circus station, he was pushed out.
No one protested, Shahrukh added.
"After recovering from the fall, I went to Topsia police station. The police said it was under the jurisdiction of GRP Ballygunge. A railway police team came and took me to a hospital for my treatment and then received my complaint. I returned around 2am on Friday," he said.
Debtanu Bhattacharya, president of the Hindu Samhati, said some of their supporters while "shouting slogans" had got into a tiff with "some minority passengers".
"They threatened to gather men. After reaching Park Circus, several men from outside attacked our supporters on the train," said Bhattacharya. "One of our supporters, Supriyo Sardar, was hit by a stone on his hand and received eight stitches. We filed a complaint with the GRP Ballygunge."
Shahrukh has since the attack not left his Chunakhali home in Basanti, South 24-Parganas. His parents have told him not to go the madarsa, he said.