Tamang camp calls for hill strike on Sunday
They wanted assurance that the hills are not swamped by outsiders following the passage of the Citizenship Bill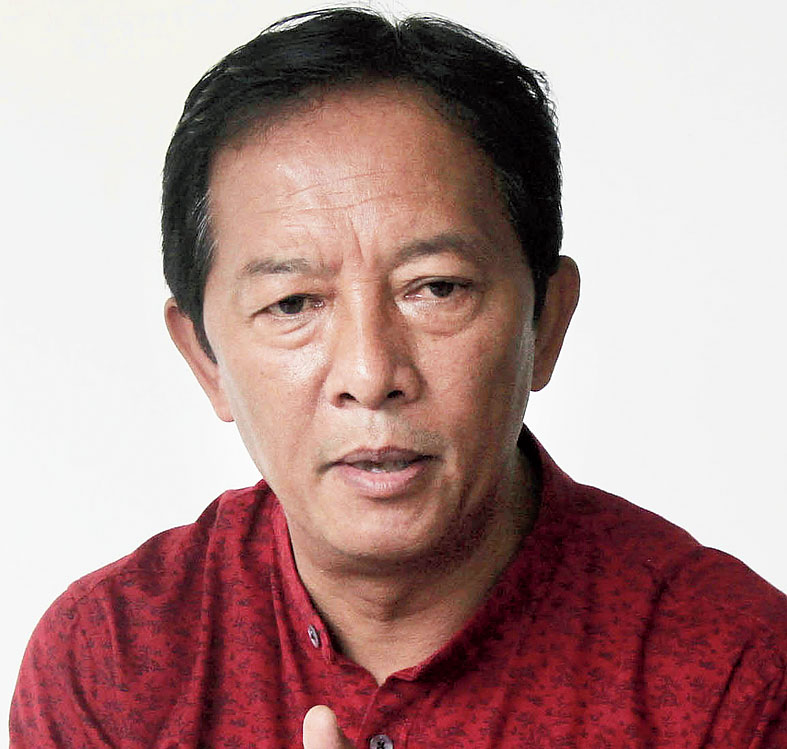 Binay Tamang
Telegraph file picture
---
Darjeeling
|
Published 23.12.19, 07:54 PM
|
---
The Binay Tamang faction of the Gorkha Janmukti Morcha has called a 24-hour general strike in the area under the Gorkhaland Territorial Administration on December 29 to demand Inner Line Permit in the hills and the status of Original Inhabitants for Gorkhas.
This is the first time that a general strike has been called in connection with the Citizenship (Amendment) Act and the update of the National Register of Citizens.
Anit Khati, the spokesman for the Gorkha Janmukti Yuva Morcha (Tamang camp), on Monday said: "The Yuva Morcha has decided to call a 24-hour general strike in the GTA area on December 29, which is a Sunday, as a token form of protest against the CAA and the NRC."
He demanded that the region be brought under the purview of the ILP — a provision that restricts entry of people from outside — to ensure that the hills are not swamped by outsiders following the passage of the Citizenship (Amendment) Bill.
"We fear if the CAA is implemented, many Bangladeshi infiltrators from Northeast, who would be given citizenship under the new Act, might come to our region and settle. That is why we are demanding the ILP for our region," said Khati. "Gorkhas were in a majority in Siliguri before the turn of the century but now we are minority in Siliguri."
Certain regions in North-east have ILP in place. The ILP regions have been kept out of the CAA's purview.
After the 104-day general strike in 2017, Binay Tamang had declared the hills as a "strike-free zone." This is the first time that his faction is calling a strike in the hills after 2017.
The hills were shut for a day before pujas. The shutdown was, however, called by the Joint Forum — a conglomeration of trade unions, including the Tamang camp — to demand 20 per cent bonus for tea garden workers.
Asked about the "strike-free zone" announcement, Khati on Monday said the "situation has compelled them" to call the strike.
The other demand of the Tamang faction is that Gorkhas be given the status of the Original Inhabitants as was done to the Adivasis in Assam. Those with OI status were given some relaxation during the NRC update in Assam.
"We also demand OI status for Gorkhas before the process to update the NRC starts," said Khati.
"Leaders of some political parties maintain that Gorkhas will not be affected by the NRC. But in Assam, more than 1 lakh Gorkhas have not made it to the NRC," said Khati.
In the past few days, the Tamang faction and heads of development boards formed by the state government have brought out rallies across the hills to protest both the CAA and the NRC.
The Tamang camp also started the ghearao of central government offices from Monday.
Darjeeling is expected to see some tourist footfall during the Christmas –New Year period and the strike is likely to inconvenience travellers.