Tagore museum opens for photographs
Photography had been prohibited since the museum was set up after the poet's death in 1941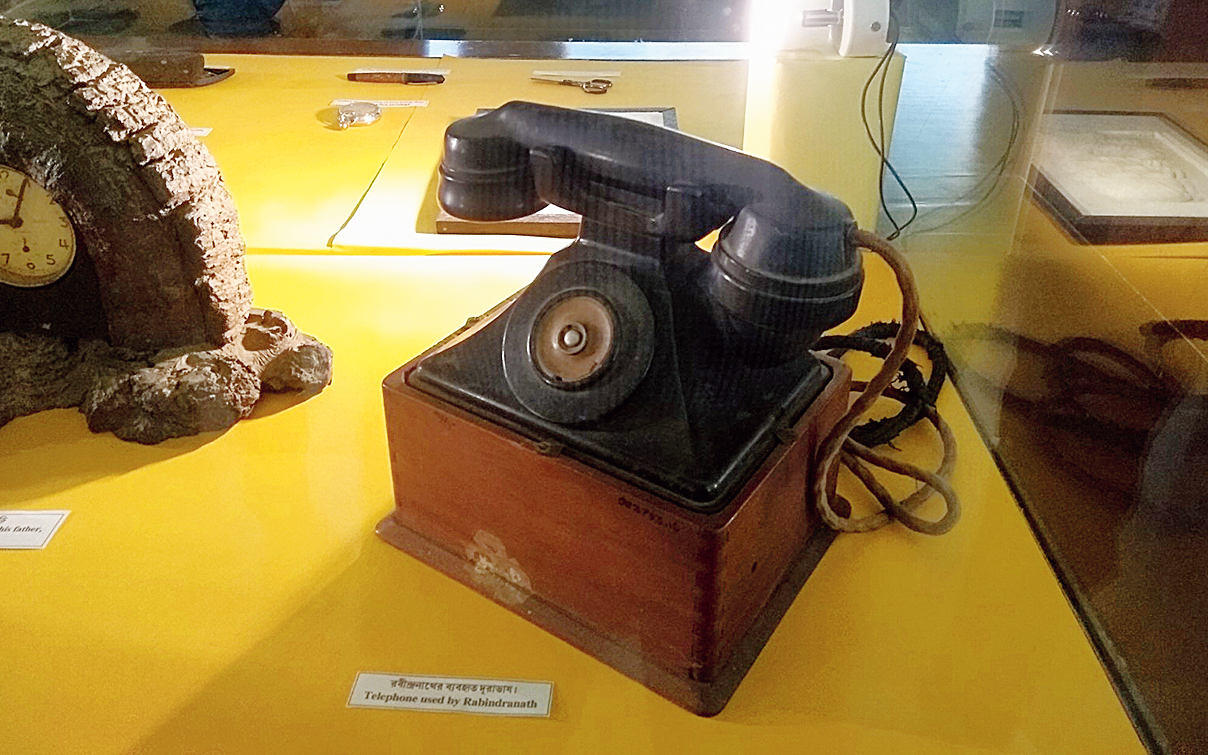 ---
---
Visva-Bharati has allowed visitors to take photographs inside Rabindra Bhavana — the museum which houses Rabindranath Tagore's memorabilia — with a condition that none could use flash which might harm the valuable items.
Photography had been prohibited since the museum was set up after the poet's death in 1941.
Nilanjan Banerjee, a special officer of Rabindra Bhavana, said: "In most museums in the world, photography is allowed. Hundreds of visitors regularly ask us why it is banned here. So, we have allowed photography inside the museum for the first time after a discussion with our heritage committee."
The university has a heritage committee with several experts on museum and culture, along with a senior police officer.
After Tagore's Nobel medallion had been stolen in 2004, security was tightened and visitors were not allowed to take even mobile phones inside the museum.
The ban on photography was lifted last week. Sources said the decision to the effect had been taken after a meeting of the heritage committee in June.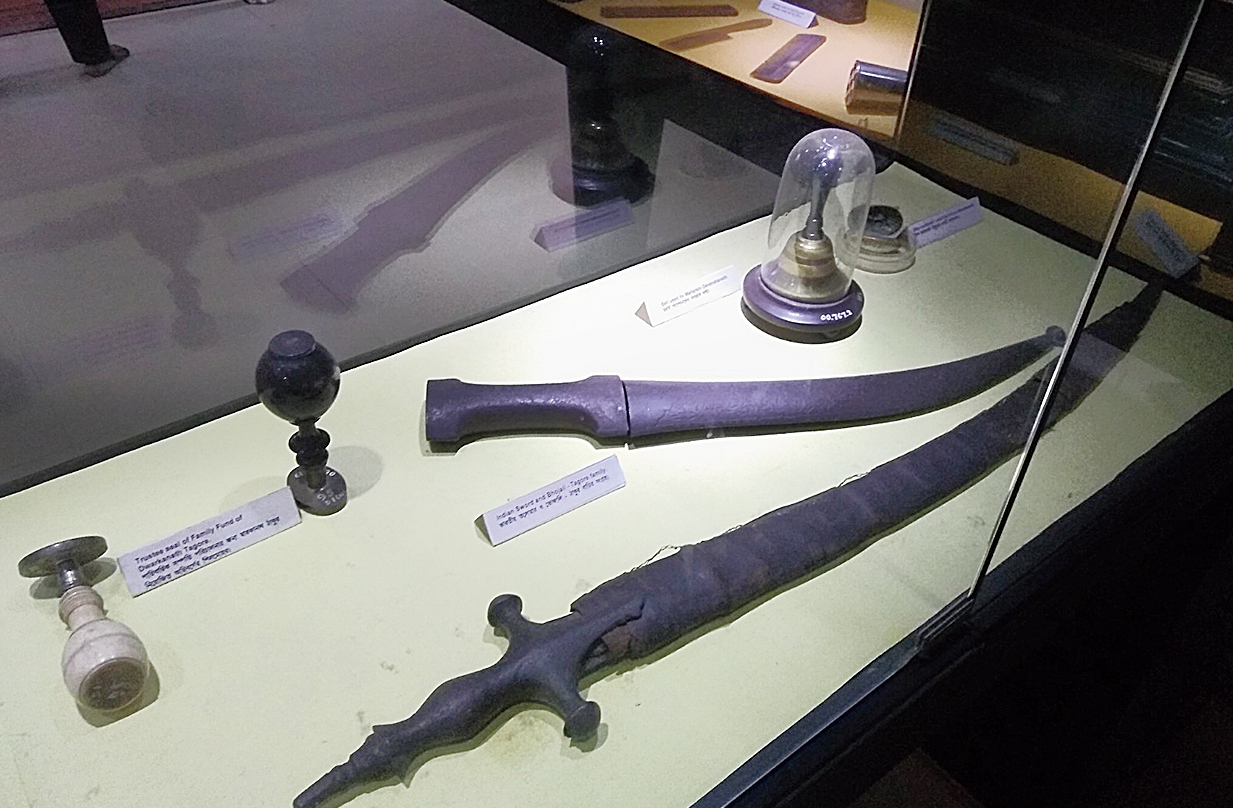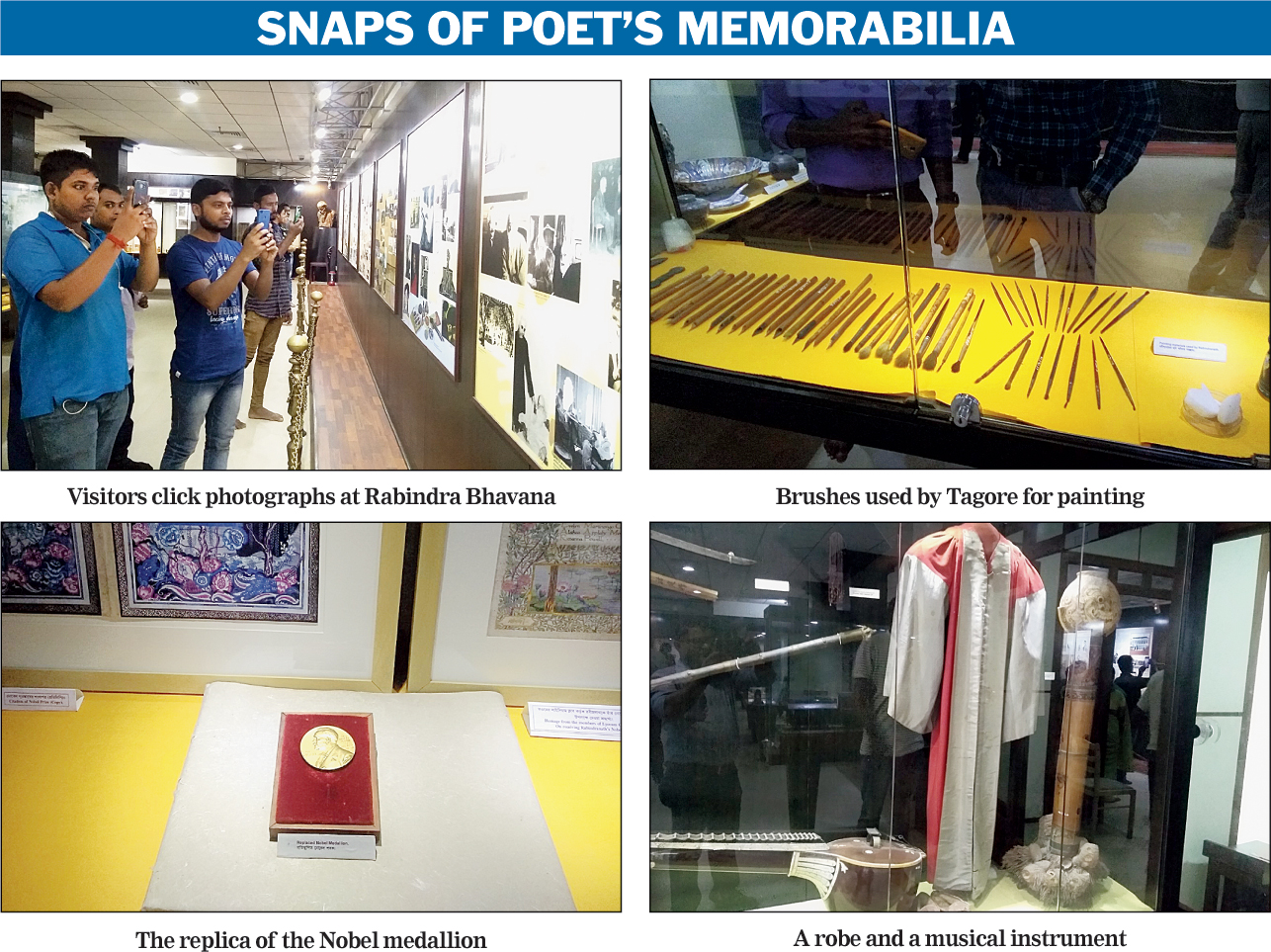 The two-storied museum houses Tagore's several clothes, pens, brushes for painting, telephone, shoes, paintings, gifts and citations, including the replica of the Nobel medallion. Various other items used by Tagore's family are also on display.
Varsity officials said the photography was allowed on a condition that no one could use flash.
Sujata Sen, a former director of British Council in eastern India and a current member on the heritage committee, said: "Visitors may be allowed to photograph only those objects in the museum which will not be harmed by light exposure."
But the officials said there was no such object on display like manuscripts or very old documents which might have a problem with light exposure.
"We are not allowing anyone to use camera flashes. So, there is no question of harming any item at all," a Rabindra Bhavana official said.
A section of officials, however, said indiscriminate photography inside the museum might lead to chaos.
"Thousands come to the museum, particularly in weekends. At any given point of time, the museum is crowded. After the ban on the photography was lifted last week, people have started taking selfies indiscriminately, which is becoming unmanageable. We are afraid of any accident like someone falling on items on display," a varsity official said.
A security official of the varsity said one should not forget that the Nobel medallion of Tagore had been stolen from the museum.
"Criminals may click snaps of different items and various locations," a security official said.
The Rabindra Bhavana officials, however, said there was a three-tier security system and CCTV cameras inside the museum. "Time has changed. Now, everyone has camera phones. The ban on photography was very much in force when the Nobel medal was stolen," a Rabindra Bhavana official said.