Such a shock: Olympian
Shooter Joydeep Karmakar recalls visiting Notre Dame cathedral just 10 days ago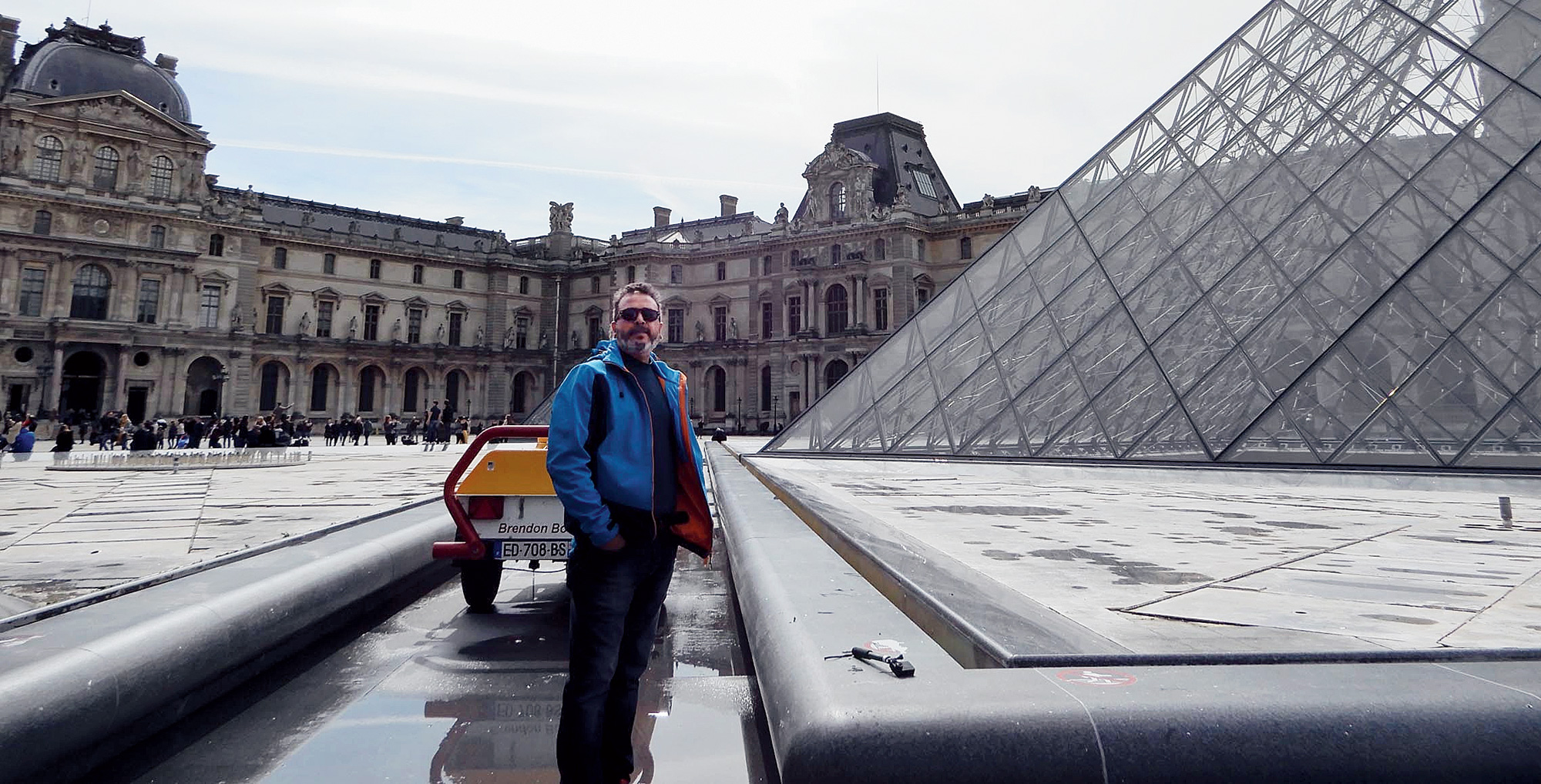 Joydeep Karmakar in front of the Louvre on April 5, the same day he visited Notre-Dame cathedral. Karmakar had represented India at the 2012 London Olympics in the men's 50m rifle prone event.
Joydeep Karmakar
---
Calcutta
|
Published 17.04.19, 03:36 PM
|
---
On Monday night, Joydeep Karmakar received a terse text message from his father-in-law — "Watch BBC". Perplexed, the Olympian switched on the telly. The beautiful monument he visited in course of his visit to France just 10 days ago was on fire.
"The TV camera panned at a low angle with a cruise boat sailing on the Seine in the foreground and the cathedral at the back. Inside, tourists having dinner and enjoying the live music still seemed unaware of the catastrophe. No one was looking towards the bank. Such an ironic study in contrast! I remembered that I had tried to book the same evening cruise, but finally had not," he said.
Karmakar had visited Paris as part of a family vacation. "As we were walking towards the Eiffel Tower I spotted the spire of the cathedral from a distance and pointed it to the others. It was such a shock to see it crash in the video clip aired on TV."
By the time, the family reached the cathedral, it was 8.30pm and the visiting hours were over. "It was dusk and we were tired after a long day. So I did not even click a picture. Who knew this catastrophe would happen!"