Street food specialist goes global
Friday Release, the Bollywood-themed restaurant in DD Block, has gone in for a special menu in June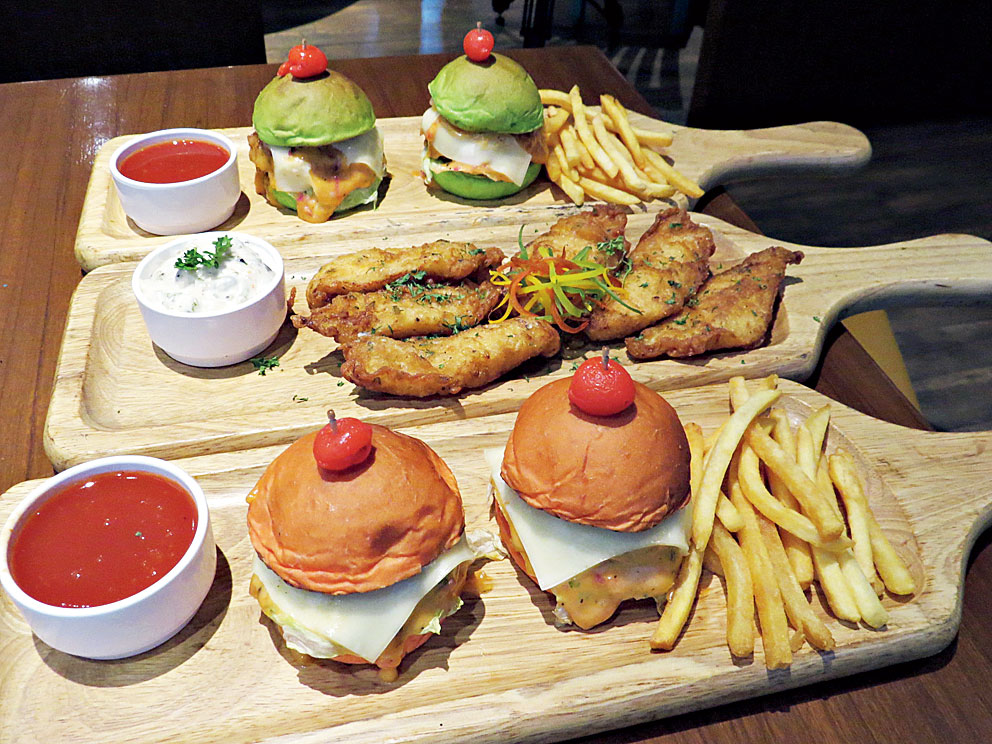 ---
|
Calcutta
|
Published 22.06.19, 04:38 PM
---
The most well-known Spanish dish on the menu is Potato Bravas (priced Rs 252), served as a tapa in bars. Potatoes are cut into irregular cubes, blanched, then dipped in cornflour and fried. They are served warm with a sour cream garnish on top and dry herbs like oregano, chilli flakes and black pepper. The typical Bravas sauce is slightly spicy, which explains its name: brava roughly translates to "strong" or "brave." But the local version prefers to play it safe with the taste buds.
In comparison, the Spaghetti with Meatball (priced Rs 336) is slightly spicy, thanks to the generous sprinkling of black pepper. Those who prefer their food mild could go for the Penne Pasta with Vodka Sauce (priced Rs 262.50 and Rs 336, depending on whether one opts for the veg or non-veg) which is on the sweet side.
The desserts are both French — Chocolate Praline Mousse (Rs 294) and Strawberry Mille Feuille (Rs 220.50).
Friday Release, the Bollywood-themed restaurant in DD Block, has gone in for a special menu in June, spreading culinary wings far and wide.
"We have been focussing so far on street food. This month we wanted to explore global cuisine. Feedback of customers has been very positive," said Supratik Ghosh, managing head of the eight-month old restaurant. The four cuisines the menu for June has focused on are Mexican, French, Italian and what goes generally as Continental.
The restaurant has added a few homemade touches. They are offering sliders, which are smaller versions of burgers. "We are baking the bread ourselves. It can be either reddish or greenish depending on whether the dough was beaten with beetroot or spinach. There is a difference in taste too. Even the smell is different."
The restaurant had undertaken various experiments before zeroing in on those. They also had tried making the bread with potato but it had neither colour nor smell. They also tried making charcoal bun. "Though it is getting popular in Mumbai, I didn't like it," says Ghosh, the young owner. Using charcoal, typically from bamboo or coconut shell, gives food an earthy, smoky taste and the black colouring gives the food an exotic, fashionable appearance though there is a debate on whether it renders food carcinogenic.
The vegetarian version of the slider (priced Rs 262.50) uses mashed vegetables for the patty while the non-veg one (priced Rs 336) uses chicken patty. Two sliders, topped with a cherry each, are served with a portion of French Fries.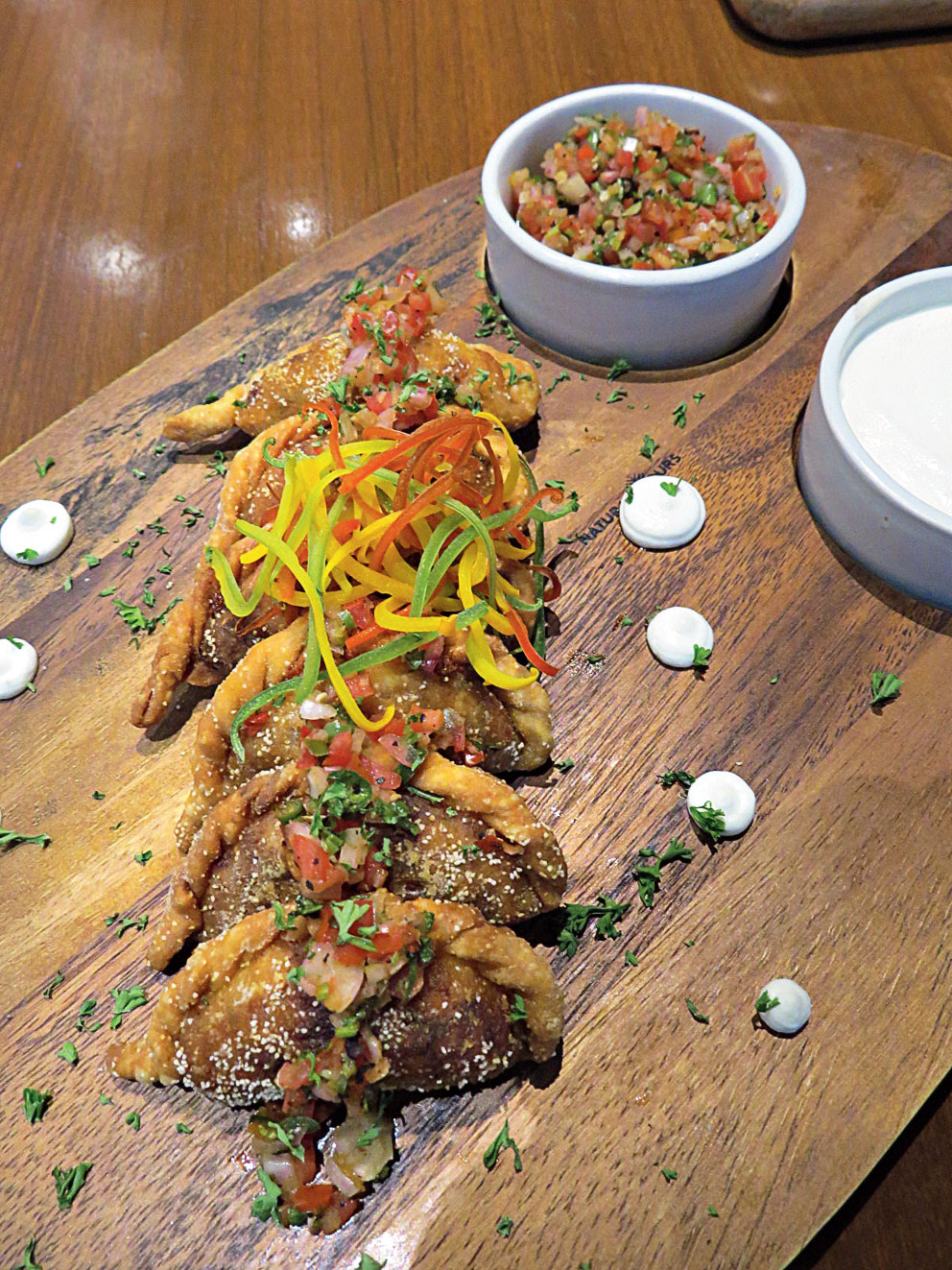 Chicken Empanadas are a munchy snack of Mexican origin with a filling of minced chicken sealed into half-moon shaped patties and baked in the oven. "We serve it with a side of salsa and sour cream," said chef Biky Chetri.