State to draft growth report for each Assembly seat
Idea hits Nabanna top brass after Purulia district administration sends report on the govt's achievement in Bandwan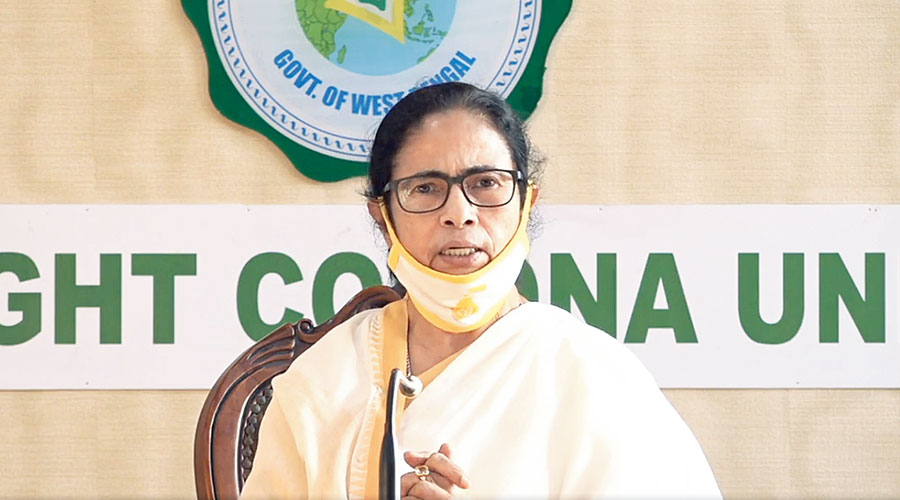 ---
---
The Mamata Banerjee government has decided to turn the battle for Bengal into one over development and asked district authorities to prepare a booklet for each of the 294 Assembly segments with details on how the Trinamul dispensation brought about a change in the lives of people since 2011.
The idea to take on the BJP with a booklet on each Assembly segment hit the Nabanna top brass after the Purulia district administration had sent a report on what the government had achieved in Bandwan, one of the most backward regions in the state.
"It was indeed a revelation as the booklet told a story on development in the area with specific details on all government schemes. Immediately, it was decided such a booklet would be readied for all Assembly seats and district magistrates were asked to prepare it keeping the Bandwan model as the template," said a source.
Officials said as Trinamul was planning to adopt a micro-level campaigning, wherein achievements in each Assembly segment would be highlighted instead of presenting a macro picture, such booklets would serve the purpose.
Prepared in Bengali — with several colourful pictures, the Bandwan booklet highlighted how 15 prime schemes launched by the government changed the livelihood.
"The state government is reaching out to people with its different projects and those have an impact on the ground. We tried to find out those and prepared the template with statistics... We hope such impact on the micro level would help locals understand what the government did for them," said Rahul Majumdar, the Purulia district magistrate.
The administration's initiative in Purulia made the Trinamul honchos happy as the BJP's strength has been on the rise in the district. "This report will prove the achievements of the Trinamul government in delivering development in Purulia... We are happy that it will be replicated in other areas as well," said Nabendu Mahali, a Trinamul district general secretaries in Purulia.
"We think if we get a database of the impact of the schemes from the ground level, it would help us during the campaign in the election. Our party leadership has already directed us to reach the doorstep of the people and highlight how they benefited from the government schemes," said a senior Trinamul leader.