Spurt in women drugs carriers as syndicates let go traditional peddlers
Unsuspecting females and migrant returnees who lost jobs during the Covid-19 pandemic being used to hoodwink multiple layers of law enforcement wings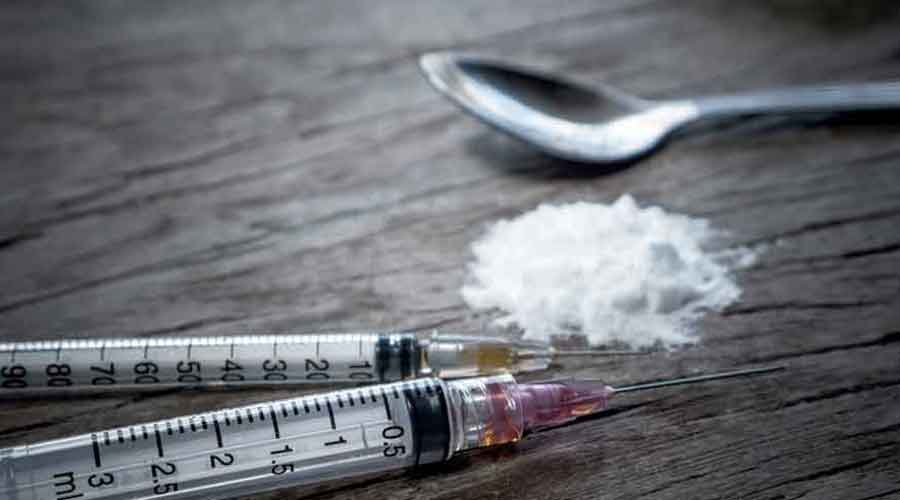 Representational image
File Picture
---
Siliguri
|
Published 25.08.22, 02:27 AM
|
---
Security agencies of the central and Bengal governments have discovered that the trans-border narcotics syndicates operating in north Bengal, the Northeast and Bangladesh are using women and a section of former migrant workers as carriers and peddlers to hoodwink multiple layers of law enforcement wings.
North Bengal that shares borders with Bangladesh, Nepal and Bhutan and is situated between Bihar and Assam has always been used as a corridor by different smuggling syndicates, but the last couple of years witnessed a spurt in the trade.
The use of unsuspecting women and migrant returnees who lost jobs during the Covid-19 pandemic has become the new trend in the trade, replacing the traditional peddlers, a BSF officer said on the condition of anonymity.
On August 20, police arrested two women with 500 grams of brown sugar worth Rs 1 crore. On the same day, five other women were arrested with 40kg of cannabis, the cost of which was around Rs 2.50 lakh.
All these arrests and the seizures were made in and around Siliguri (See chart). Besides, the drug syndicates have created new routes, which involve transporting yaba tablets, often referred to as a "madness drug" from Myanmar through northeastern states and north Bengal into Bangladesh," said a source in the police.
As the consignments of drugs like yaba and brown sugar are entering India before being smuggled into Bangladesh, a part of the smuggled drugs are slipping into different parts of mainland India.
Data available with Siliguri metropolitan police revealed 253 cases related to the seizure of drugs and narcotics were registered in the past one year, that is, till July 2022.
Altogether, 60kg of such substances, which cost more than Rs 100 crore, have been seized and 444 persons arrested.
Officials of security agencies which guard the borders said they had also been apprehending peddlers, a lot of them being women, at regular intervals. Intelligence sources in Bangladesh said they had intermittent seizures of yaba tablets meant for Bangladesh from the international borders near Bengal, Tripura, Assam and Meghalaya.
Yaba is a cocktail of methamphetamine (a powerful and addictive stimulant) and caffeine. Intelligence sources have said it is primarily produced in southeast and east Asia.
"Drugs rackets are using women and young jobless people for smuggling.… It is risky, but people are lured by fast bucks," said the source.
Although the payoffs depend on the size of the consignment, a BSF officer said, the carriers got a minimum of Rs 3,000 to Rs 5,000 per consignment.
BSF officers said the increase in the use of women as carriers had prompted them to deploy more women personnel along the borders.