Siliguri parents protest 'extra school fees'
Guardians demanded that the Bengal state education department take steps to stop the practice when classes are being held online in the wake of the pandemic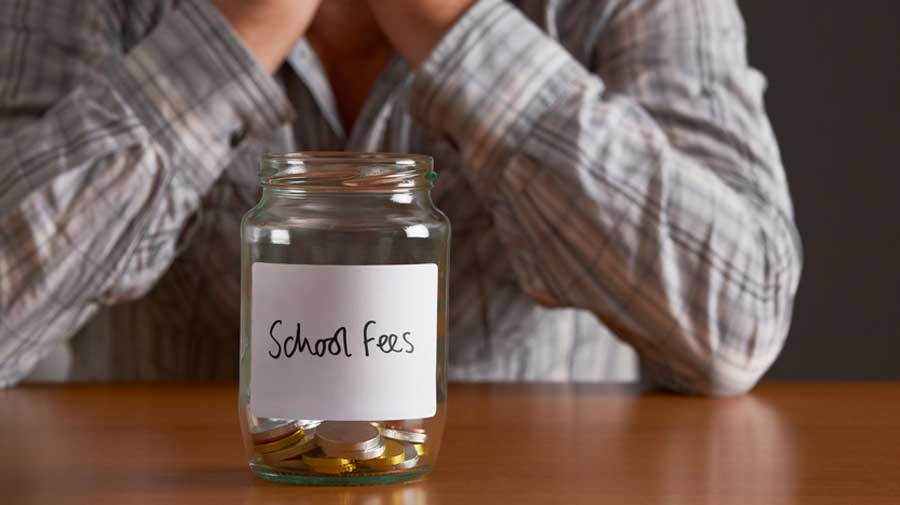 ---
|
Siliguri
|
Published 22.09.20, 01:34 AM
---
Guardians of students of some private schools in and around Siliguri demonstrated in front of the office of the district inspector (DI) of schools here on Monday, alleging that some institutions were asking for fees other than that for tuition.
Parents demanded that the Bengal state education department take steps to stop this practice when classes are being held online in the wake of the pandemic.
"We are ready to pay tuition fees as schools are hosting online classes and online exams. But some schools are creating pressure on guardians and demanding session fees and a portion of bus fees. Some guardians have been told that if they do not pay these fees, their wards would be expelled from school," said a demonstrator.
Sandipan Bhattacharya, the president of Guardians Forum of North Bengal (GNFB), the largest forum of guardians of students who study in private schools of the region, said the problem of fees continues to persist.
According to him, according to a notice issued by the principal secretary of state education department, the district magistrate of Darjeeling ordered the DI of schools to arrange a meeting with guardians and school authorities.
"The district magistrate had issued the order in August and it is almost a month now but no action has been taken by the DI. We have submitted three memorandums to the DI and want a meeting immediately so that the issue of paying fees is resolved," he said.
After a demonstration of over 90 minutes, the delegation met DI Rajib Pramanik and spoke to him. The delegation of guardians also met S. Poonambalam, the district magistrate of Darjeeling, who was in Siliguri on Monday.
"The district magistrate told us he would form a team to look into the issue. He asked for details of such schools creating pressure on guardians," Bhattacharya added.
Pramanik, the DI, said he would try to arrange a meeting of the guardians and private schools soon. "I have listened to their demands. We will see to it that the meeting is held at the earliest," Pramanik said.