Siliguri: 40 arrests in 36 hours for shady land, sand deals
Police gathering information about some others involved in such illegal practices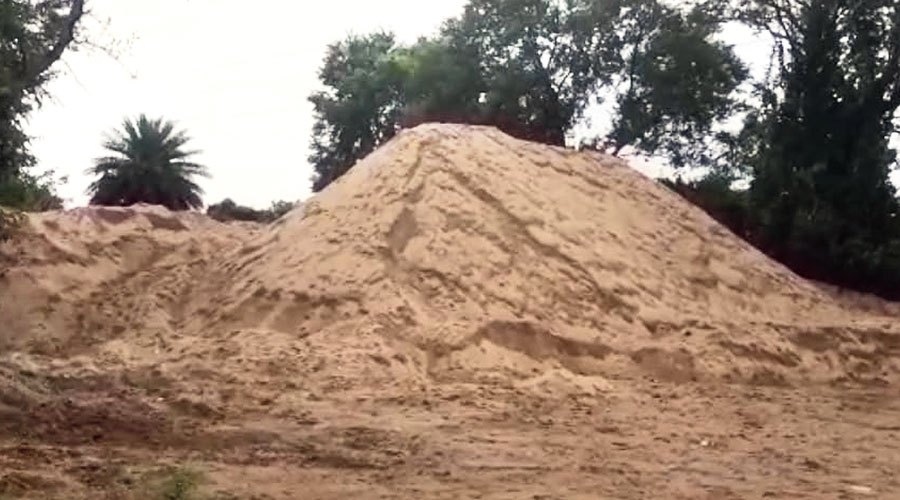 No illegal land deals or encroachment will be allowed, says top police officer
Representational picture
---
Siliguri
|
Published 03.05.22, 01:56 AM
|
---
Chief minister Mamata Banerjee's recent directive to rein in land grabbers and those involved in illegal mining of minor minerals from rivers has made the Siliguri Metropolitan Police crack down against such persons.
In the past 36 hours, 40 persons have been arrested for allegedly involvement in illegal land deals, encroaching on government and private land and extracting sand, stones and boulders from rivers without state government permission.
"All of them were involved in illegal activities pertaining to land and mining of minor minerals. The crackdown has been initiated by all police stations under the Siliguri police commissionerate. No illegal land deals or encroachment will be allowed. We are also vigilant in preventing evasion of royalty. No one will be allowed to draw sand or similar materials from any water body without permission," said a senior officer of the Siliguri Metropolitan Police.
Last Thursday, Mamata, while attending a virtual conference with officials of the police and administration of  districts, specifically asked Gaurav Sharma, the commissioner of police in Siliguri, to take steps against the land mafia and those engaged in illegal trade of construction materials drawn from rivers.
"You act promptly and arrest all those who are  involved in such acts, irrespective of their political identities or political stature. These people are building private bridges over rivers to illegally sell land. Also, the state government is losing revenue because people are unlawfully taking away sand," the chief minister had told Sharma.
The senior police officer had in his reply assured Mamata that "appropriate action" would be taken to prevent such activities.
Land grabbing, especially on the outskirts of Siliguri, has been flagged time and again in different quarters.
Senior Trinamul leader and Siliguri mayor Gautam Deb had also time and again raised questions on the highhandedness of the land mafia who allegedly evict genuine land owners, intimidate and threaten them and encroach on their land.
"These people have also encroached parcels of government land, right from the riverbanks to plots which were earlier earmarked for different projects, and have sold them to people with forged papers," said a Trinamul functionary.
Police officials, who have arrested the 40 accused from different locations, said they were gathering information about some others involved in such illegal practices.
"Our drive will continue. Officers in all the police stations and different branches of the commissionerate have been instructed to act on complaints and gather information about such people," an officer said.