Self-help group offer for male members of minority community in Bengal
The eligibility criteria for forming SHGs and seeking financial assistance would be "quite similar" to those in force at present for women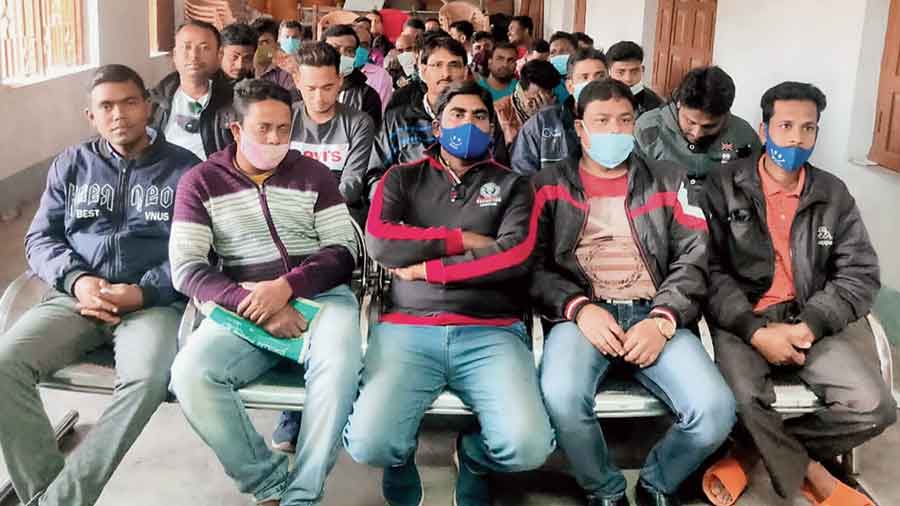 Youths from the minority community who formed self-help groups at an event in Nadia
---
Calcutta
|
Published 09.06.22, 01:55 AM
|
---
The state minority affairs department has launched a programme under which unemployed male members of the minority community can form self-help groups and seek financial aid for entrepreneurship.
So far, only women members of any community were able to form self-help groups to launch start-ups.
But for the first time, the minority affairs department in Bengal has made an exception, allowing male members of the minority community to form such groups to pave way for their economic uplift.
Nadia, among other districts, has assumed a pioneering role in this endeavour, and has so far has created around 1,500 such groups.
The state government reportedly has focused on the implementation of this endeavour in districts including South 24-Parganas, Murshidabad, Malda, North Dinajpur, North 24 Parganas, and Nadia with a significant minority population.
Speaking to The Telegraph, Animesh Manna, district officer of minority affairs, Nadia, said: "So far, the SHG has remained basically a female-oriented economic development initiative. We noticed that members of female groups often took loans to support their husbands in business endeavours. So the government envisaged a plan to help male members directly in their economic development."
"Now, groups of at least four unemployed men aged 18  or above can form SHGs to seek financial assistance for small entrepreneurship endeavours like fisheries, leasing fruit orchards, floriculture and many other schemes specified by the department," Manna added.
Sources in the state minority affairs department in Calcutta said the eligibility criteria for forming SHGs and seeking financial assistance would be "quite similar" to those in force at present for women.
A senior official of the department said that apart from providing financial assistance, male SHGs would be imparted with skill-development training so that the money given as loan was not "wasted" in the absence of required skill and expertise.
"Since most of our programmes are self-employment and credit-related initiatives, necessary skill development training will be imparted so that their employment opportunities are increased," the official said.
At present, a large section of the minority community is involved in small, proprietary entrepreneurship. Few are engaged in conventional employment sectors.
"Economic development of the minority community has always been a major area of work for the state government. As many as 3.15 lakh Muslim women and students have been assisted over the past three years," a senior official of the minority affairs department told The Telegraph.
Officials of the department said that at present, bank accounts numbers of self-help groups were being enrolled.
The state government has advised "careful measures" for the enrolment work so that no group faces trouble over erroneous entries.
4 teenagers drown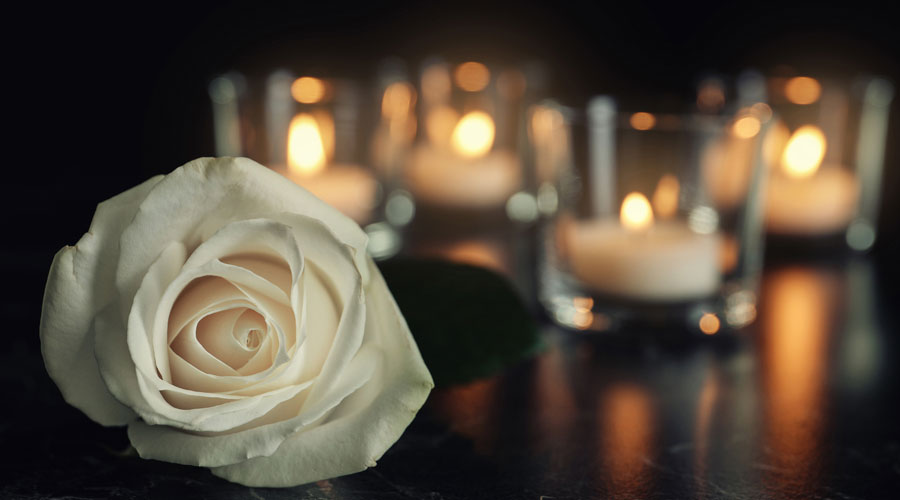 Four boys drowned in two incidents in the Bhagirathi and Bhairab rivers in Murshidabad on Wednesday.
Schoolboys Aryadeep Misra, 17, and Soham Thakur, 17,  were bathing in the Bhagirathi in Behrampore's Khagra at 8am when Aryadeep was swept away by currents. Soham tried to rescue his friend but got swept away, said a witness. The bodies were found later.
Friends Nayan Ansari, 16, and Rizwan Ansari, 17, were reportedly recording a YouTube video near the Bhairab in Domkal's Fatepur at 11am when Rizwan got swept away while attempting a feat for the camera. Nayan tried to save him but drowned, sources said. The bodies were found later.
Nayan had just passed his Madhyamik securing first division marks.
Alamgir Hossain