Rs 250 crore waiver of power dues for hills
Waiver to cover nearly 1.4 lakh connections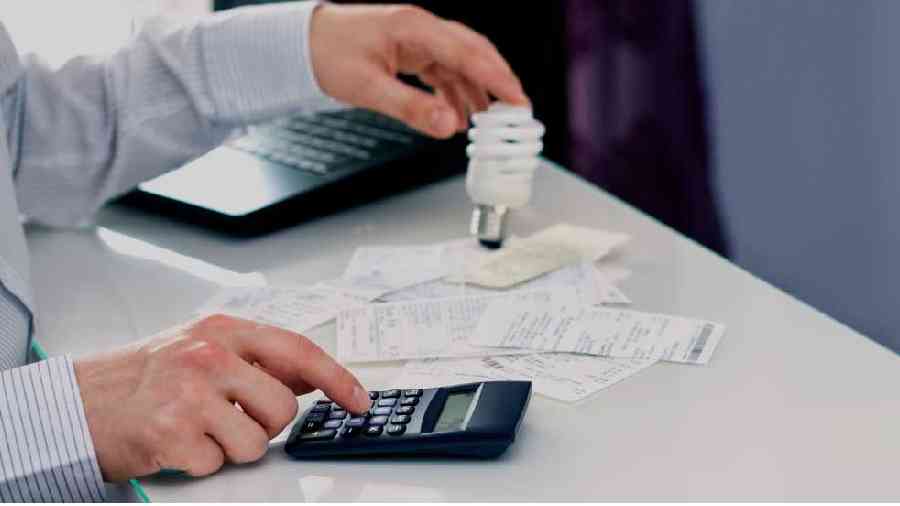 The waiver can only be availed at the month-long Duare Sarkar camp in November.
Representational picture
---
Darjeeling
|
Published 01.11.22, 01:33 AM
|
---
The Bengal government has decided to waive the late payment surcharge (LPSC) and give a 50 per cent waiver on the outstanding electricity dues billed till December 31, 2018, in the Gorkhaland Territorial Administration (GTA) area, which totals more than Rs 250 crore and covers nearly 1.4 lakh connections.
R. Vimala, Kalimpong district magistrate said that "domestic consumers" who have unpaid dues till December 31, 2018 can avail the one-time waiver of 50 per cent of the bill while the remaining 50 percent has to be paid at one go.
"Also, LPSC generated for the same till 31.12.2018 (bill and projected) shall be waived off fully," said Vimala in a written statement.
The waiver can only be availed at the month-long Duare Sarkar camp in November.
Around 1.4 lakh consumers from Darjeeling hills were facing inconvenience over unpaid electricity dues accrued during Bimal Gurung-led Gorkha Janmukti Morcha's Gorkhaland agitation.
The party asked hill people to stop paying electricity bills from April 1, 2008, as part of "non-cooperation movement" till the party signed a pact to set up the GTA in July 2011.
Sources said that while the outstanding due between April 1, 2008 to July 2011 stood around Rs 81.72 crore, the LPSC had touched Rs 235.50 crore.
Although the WBSEDCL did not force hill residents to clear the outstanding amount, unpaid bills are a source of inconvenience. People face problems trying to transfer electricity connections as part of property sale or property mutation in the name of the children after a parent's death or to apply for a new connection.
Hill leaders, including former Darjeeling MLA Amar Singh Rai, Bharatiya Gorkha Prajatantrik Morcha (BGPM) president Anit Thapa and Bimal Gurung's party had sought a rebate.
The state government in 2013 stated that the state government could not direct corporations to waive dues.
"It was clarified that the state government could not direct corporations like the WBSEDCL and BSNL to waive dues and there was no possibility of exemption under the Electricity Act," the note of the 2013 meeting between the GTA and state government read.
"There seems to have been a change in the policy decision now," said a source.
The exemption is extended to "individual ,beneficiaries/ farmer committees" running shallow tube well, deep tube well and river lift irrigation.