Rs 200 crore spent on worker welfare
Anupriya Patel says the Centre has disbursed over Rs 300 crore as subsidies to tea planters in the past five fiscals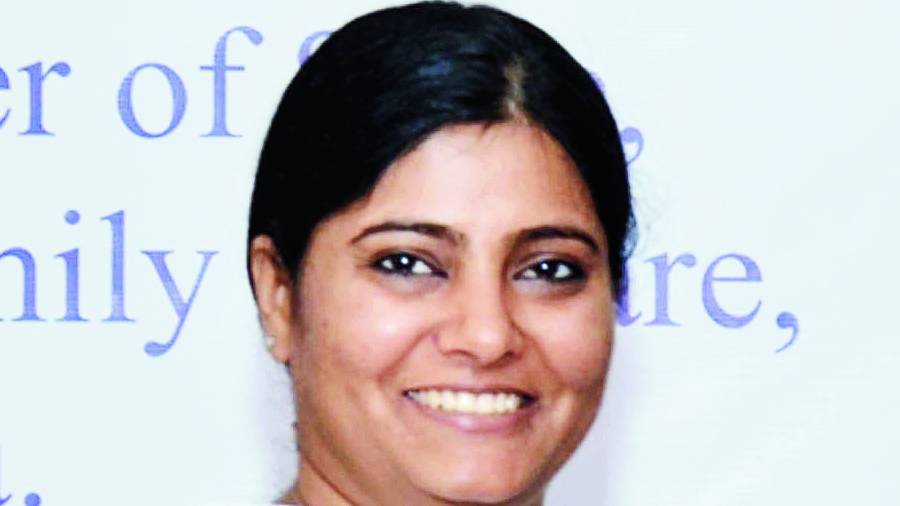 Anupriya Patel.
File Photo
---
Siliguri
|
Published 23.07.22, 01:40 AM
|
---
The Union commerce and industry ministry has allocated Rs 200 crore for tea estate workers and their families in Bengal and Assam as part of a Rs 1,000 crore welfare package announced for them in last year's central budget.
Union minister of state for commerce and industry Anupriya Patel also said the Centre had disbursed over Rs 300 crore as subsidies to tea planters in the past five fiscals.
Patel produced the details of amounts spent on the tea sector while replying in the Lok Sabha on Wednesday to questions raised by two legislators. The minister said the Union government was finalising the details of various works to be taken up under the Rs 1,000-crore package.
"These works will relate to sectors such as health, education, skill development, infrastructure for provisioning of welfare services to tea workers, especially women and their children. The scheme guidelines are likely to be finalized within this year for implementation," Patel said in a written reply.
While placing the Union budget in Parliament in February last year, Union finance minister Nirmala Sitharaman had set aside Rs 1,000 crore for the welfare of women and children on the tea estates of Assam and Bengal, the two states which produce around 81 per cent of total tea in India.
There were allegations that not a single rupee had been released even one-and-a-half years had passed since the presentation of the budget. "That is why, it 4
seems, the Centre has come up with the clarification, mentioning that Rs 200 crore has been allocated. In Lok Sabha polls, results in a number of constituencies in Bengal and Assam depend on the votes of tea garden workers and their families," said a tea planter in Siliguri.
Patel also informed the Lok Sabha that the Centre had disbursed Rs 301.37 crore as subsidies to 713 tea estates in different states from 2017-2018 to 2021-2022.
The subsidies are forked out for production of orthodox tea, re-planting and rejuvenation of tea bushes, revamp of factories and field mechanisation among others.
In the past few months, a number of tea planters' associations alleged that several gardens had made investments and submitted applications for subsidies, but no penny had been given.