Retired Bengal police officer takes umbrage at film
Upset by trailer of 'Tragic love story' in hills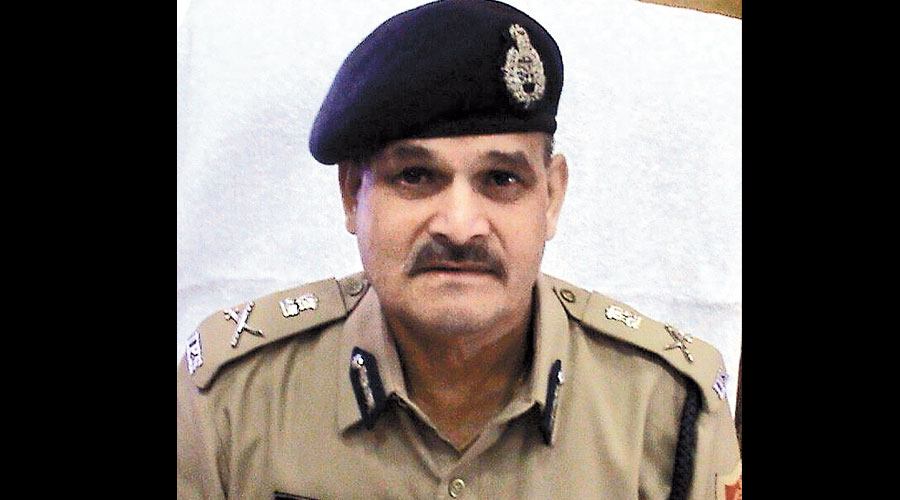 Retired police officer KL Tamta.
Picture by Passang Yolmo
---
Darjeeling
|
Published 07.04.22, 01:53 AM
|
---
A retired Bengal police officer, Kundan Lal Tamta, has asked the makers of a Nepali-Hindi bilingual film, Broken Wings, to remove the reference of a police officer named Tamta from the movie for being a "mala fide denigration" of his personality and service.
Directed by Shenpenn Khymsar, the film has actors Vinay Pathak, Mrinal Singh Sunakshi Grover and Neetu Pandey in key roles and is "a tragic love story set after the 1986 Gorkhaland agitation inspired by true incidents". It is set to be released from Gangtok on April 29.
K.L. Tamta served as a probationary officer in Darjeeling in 1986, was posted as subdivisional police officer in Kalimpong from 1987 to 1989 and an additional SP of Kurseong in 1992-93. The violent Gorkhaland agitation lasted from 1986 till the Darjeeling Gorkha Hill Council accord was signed in 1988.
Shenpenn, 49, was born in Ghoombhyangyang in Darjeeling but grew up in Kurseong when K.L. Tamta was posted in the hill town.
In the film's trailer, a character is heard declaring: "Tamta. I'm going to thrash Darjeeling so hard that you will remember it for 20-30-40 years." 
In a scene, the character, who resembles a police officer, is seen chopping off the long hair of boys. Shenpenn had his hair chopped off allegedly by police in Kurseong in 1992
Tamta, who retired in 2015 and is currently an advisor to the police directorate in the rank of ADG, told this paper from Calcutta: "If they (the makers of the film ) remove (the reference to Tamta) then it is okay, I don't want to be fussy. If they don't do that, I will go to court."
Shenpenn told this paper that he was not planning to change anything in the movie. "I have all my bases covered; I have a legal team in place. This is creative freedom. The last name (of Tamta) might be a coincidence," he said. 
If he hasn't done anything he should not feel guilty. Our stories have to be told by us," said Shenpenn.
The director said the film was "not propaganda" but a simple love story against the backdrop of the Gorkhaland agitation. "We have run a disclaimer in the film that says that these are fictitious characters and that some parts of the story are inspired by true incidents. One should watch the entire film. We are not trying to demonise anyone," the director added about his two-hour-long film. 
The story revolves around a local boy falling in love with the daughter of a district magistrate. 
The DM is played by Vinay Pathak, who has played in movies like Bheja Fry, Rab Ne Bana Di Jodi and The Tashkent Files. Kurseong lad Mrinal Singh is the lead in the film. It has four songs in three languages, two in Nepali, one in Hindi and one song with a mix of English and Hindi.