Remove Durgapur mayor, CM tells Firhad
The chief minister was visibly annoyed over the 'poor' performance of Durgapur civic body in solving public grievances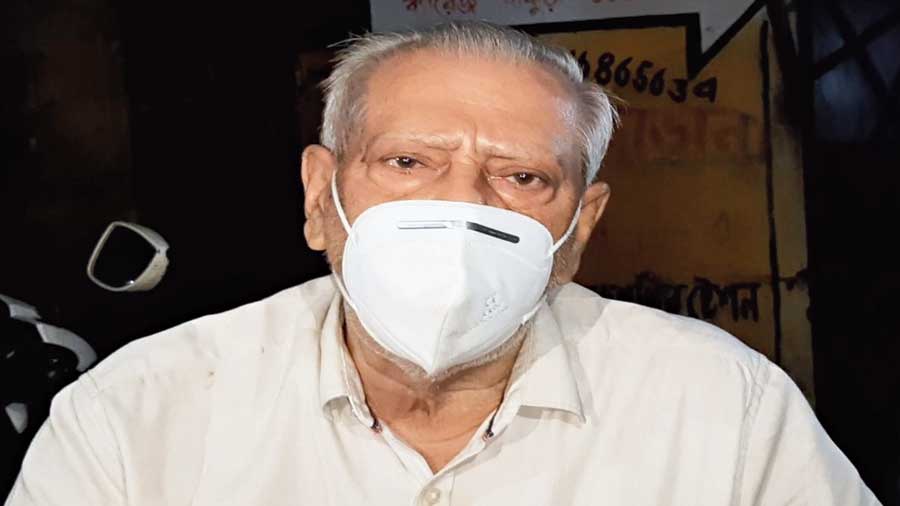 ---
|
Durgapur
|
Published 06.11.20, 12:26 AM
---
Chief minister Mamata Banerjee on Thursday asked municipal affairs and urban development minister Firhad Hakim to remove Durgapur mayor Dilip Agasty from his post for alleged "negligence" in work.
The chief minister was visibly annoyed over the "poor" performance of Durgapur civic body in solving public grievances and wanted to know about it from the municipal affairs minister present at the meeting.
"(Almost) 95.5 per cent of the public grievances are lying unattended at Durgapur municipal corporation. What should be done?" Mamata asked Firhad during an administrative review meeting of the state government at Nabanna on Thursday.
Firhad immediately told the chief minister that Durgapur mayor (Dilip Agasty) did not work properly.
"In Durgapur, the situation is that the mayor himself does not work properly so what do we expect from his officials," Firhad told Mamata at the meeting.
Mamata immediately asked Firhad to replace the mayor. "If the mayor does not work, then change him. You call a meeting as there is an elected board. Do whatever the majority will decide," Mamata said.
Later, Mamata said she had also received several complaints against Agasty during her visits to Durgapur.
"I cautioned him several times. If anybody does not work, he has no right to occupy the chair and responsibility," she said.
She later described Agasty as a good man.
"I respect his age. He (Dilip Agasty) was a government officer and good man. I have to think otherwise if any good man turned out to be good for nothing," she said.
Mamata also said there was a new trend of switching parties whenever anyone is questioned.
"This is a new trend… Let them go to wherever they want to," she said.
Mamata also said the job (of the mayor) should go to those who deserve it.
"Give the responsibility to those who deserve it. Is there any dearth of efficient people?" Mamata asked.
Agasty refused to comment on Mamata's outburst.
"I am completely unaware of what the chief minister said at Nabanna. I only came to know about it from the media. No one in the party has told me anything about this yet," he said.
The industrial town has plunged into distress following the Durgapur Barrage sluice gate crisis since Saturday.
For the sixth consecutive day on Thursday, water scarcity continued to plague residents in both Durgapur and Bankura. West Burdwan district magistrate Purnendu Maji said they had distributed over 8 lakh water pouches in Durgapur town on Wednesday and more were given on Thursday. "We are also sending tankers in shifts frequently to the localities to meet the demand," Majhi said.