Rehabilitation package priority for coal mine project
According to a primary survey, around 3,000 families could be affected because of the project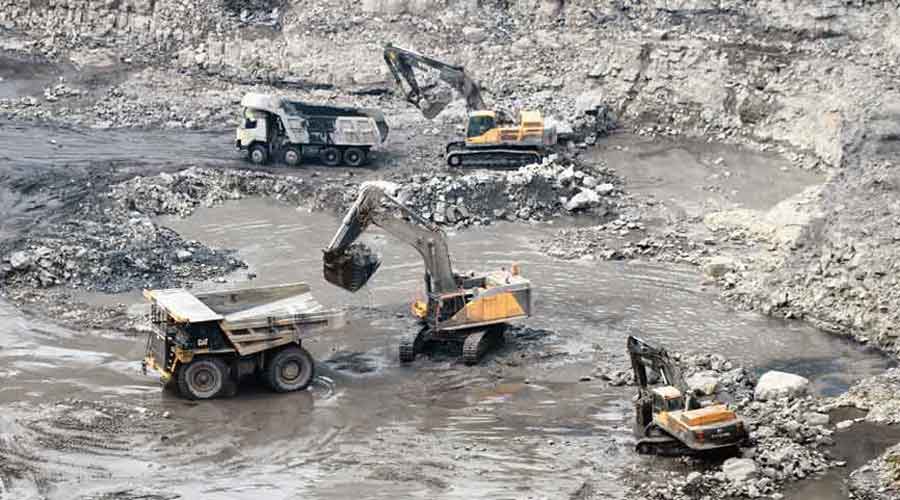 Representational image.
Shutterstock
---
Bolpur(Birbhum)
|
Published 09.11.21, 01:35 AM
|
---
The state government on Monday decided that it would first announce a rehabilitation package for those to be displaced by the proposed Deocha-Pachami coal mine project before starting any kind of activity in those areas.
"Initial work for the project will start on available government land where no one needs to be displaced. But the government will announce the rehabilitation package in advance to avoid any confusion (among people staying in the other areas)," said a senior government official.
On Monday, a meeting headed by chief secretary H.D. Dwivedi was held at Nabanna with members of newly formed advisory committee headed by actor Parambrata Chattopadhyay, Birbhum  DM Bidhan Ray, SP Nagendranath Tripathi and chairman of State Rural Development Authority as well as Birbhum Trinamul chief Anubrata Mondal.
"It has been decided that the package will be very lucrative and banners carrying information on it will be put up in the area in Bengali and Ol-Chiki scripts to avoid any confusion among the local people. We think people will welcome the package," said an official.
The project is vital for the state government as it would cut the need for regular purchase of coal from outside and  and is likely to create 1.5 lakh jobs, said sources. The proposed coal mine is spread over 11,222 acres with  estimated reserves of 2.2 billion tonnes.
According to a primary survey, around 3,000 families  could be affected because of the coal mine project.
Several officials and committee members in the meeting stressed the need to announce the package "to test the ground".
As the major population is tribal, it is important to circulate the package details in their script, Ol-Chiki.
Officials said the advisory committee will try to ensure no family in the area feels deprived.
Parambrata, chairman of the advisory committee, said: "It was the first meeting of the committee and the government...  Committee members will come up with suggestions to the government on aspects of people in the area and environment."