Raiganj University phone funds plea
We did a survey to find out how many students lacked basic devices such as smartphones. It emerged that 1,000 students who are economically backward need smartphones: Vice-chancellor Anil Bhuimali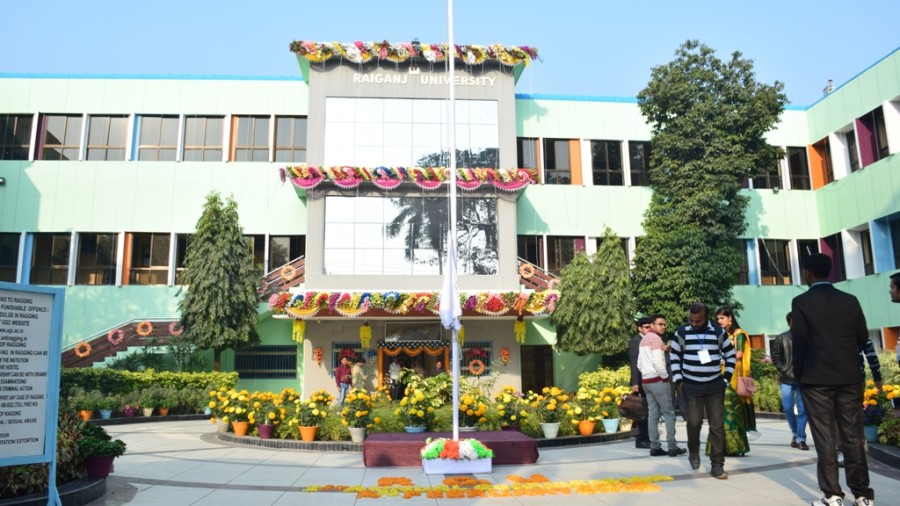 ---
|
Calcutta
|
Published 10.10.20, 02:01 AM
---
Raiganj University in North Dinajpur has sought Rs 57.05 lakh from the state education department to create e-resources and buy smartphones for students who can't afford them so that they could attend online classes and access study materials digitally.
Vice-chancellor Anil Bhuimali on Friday wrote a letter to state higher education secretary Manish Jain for the aid.
"We did a survey to find out how many of our students lacked basic devices such as smartphones. It emerged that 1,000 students who are economically backward need smartphones. Being a new university we lack resources to buy the devices," Bhuimali told this paper.
A cost estimate is included in the letter, a copy of which has been sent to Bengal education minister Partha Chatterjee. In a virtual meeting with VCs on September 28, Chatterjee had said his department was exploring the possibility of resuming regular undergraduate and postgraduate classes in government-run colleges and government-aided universities from December with online classes.
Bhuimali had flagged the issue of digital divide there. Raiganj University, with 13,000 students, held the students' survey after the meeting.
A varsity official said they sought Rs 52 lakh to buy the smartphones, each set costing Rs 5,200, while the rest would be spent to develop the central repository where teachers can upload classroom lectures.
The VC of another university, preferring anonymity, said Bhuimali's letter laid bare the challenges that varsities and poorer students face amid the pandemic where attending classes in person is fast becoming a thing of the past.
Recently, Jadavpur University in Calcutta raised funds to buy smartphones for 200 students.
Asked why his varsity could not raise funds on the lines of JU, Bhuimali said they needed state support as they lacked a "network of resourceful alumni, teachers" that JU has. "Whatever we get in terms of grant goes into paying salaries and maintenance."
Principal secretary Jain could not be contacted. He did not reply to text messages.