Radio collars for deer in Buxa
The initiative, foresters said, would be taken as a prelude to a tiger augmentation programme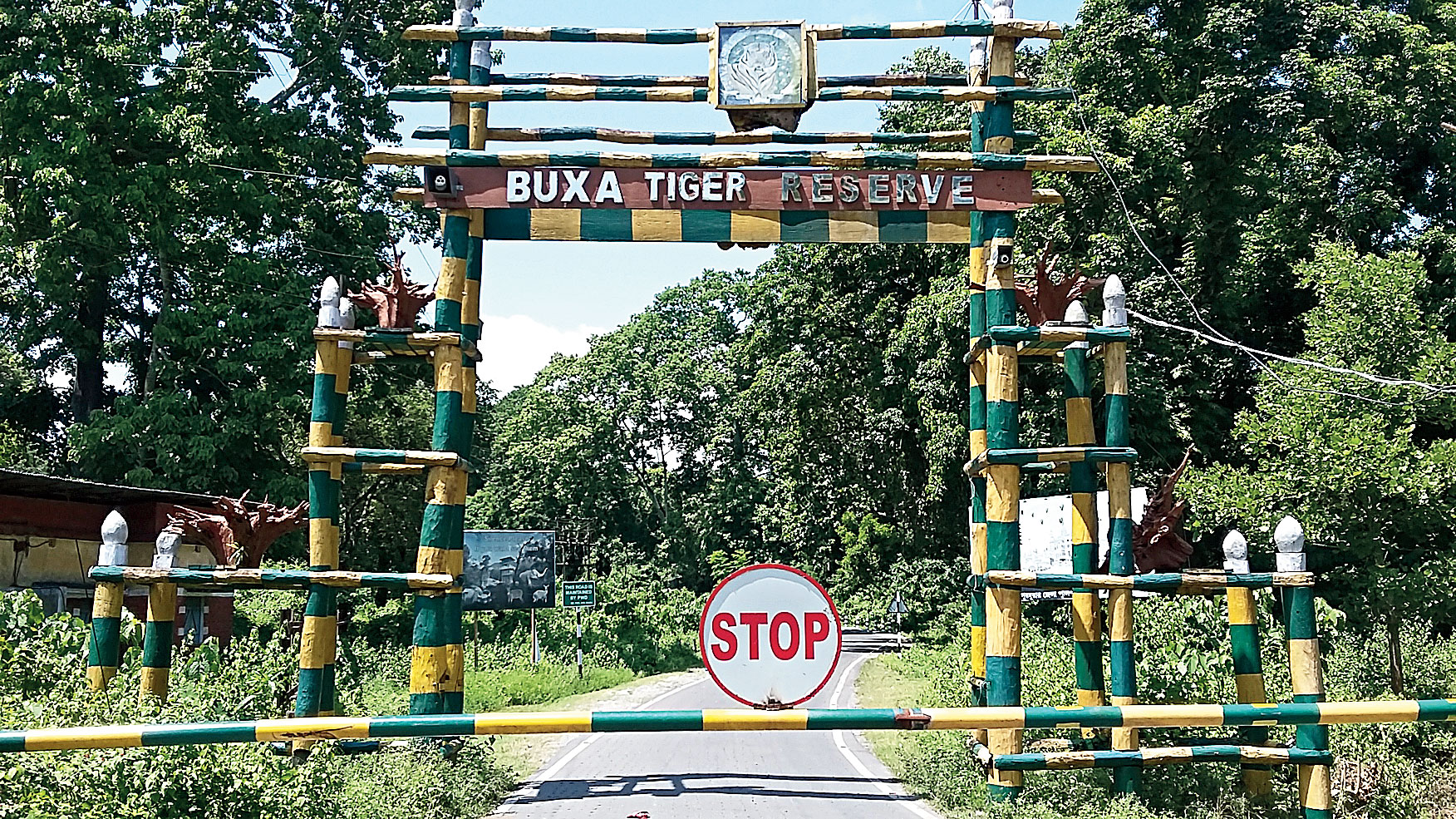 ---
---
For the first time, the state forest department has decided to insert radio collars in deer at the Buxa Tiger Reserve (BTR) to keep watch and collect information about them.
The initiative, foresters said, would be taken as a prelude to a tiger augmentation programme. Before tigers are released in the area, the National Tiger Conservation Authority (NTCA) wants to ensure there is enough prey, they said.
According to forest sources, a stretch of grassland, spread over an area of around 100sqkm, has been already developed in the BTR and so far 250-odd spotted deer have been brought and released from the Adina Park in Malda. Another 300 deer of the same species would be soon released, said the sources.
"We plan to put radio collars on each deer to keep close watch on them and to know whether they have settled in the grasslands. Also, the radio collars would help us to keep tabs on illegal activities, like the movement of poachers, in the BTR area," said Subhankar Sengupta, field director of the BTR.
According to him, the new lot of deer would be radio-collared before they are released into the wild. The existing deer would be caught for radio collars to be put on them.
The official mentioned that data from the radio-collars would be sent to NTCA every month. The NCTA initially plans to release a male and two female tigers into the reserve.
"The NTCA intends to know whether the deer population is growing or decreasing and whether there is adequate fodder for them. These herbivores forms an important part in the food chain and before tigers are released under the augmentation programme, it is necessary to have a steady population of herbivores for the predators. Also, in due course, we would also bring in and release gaurs (Indian bison) in BTR. Only after the NTCA is satisfied with the herbivore count, it would allow release of tigers," said Sengupta, the field director.