Race to ready rail projects
January date for Teesta bridge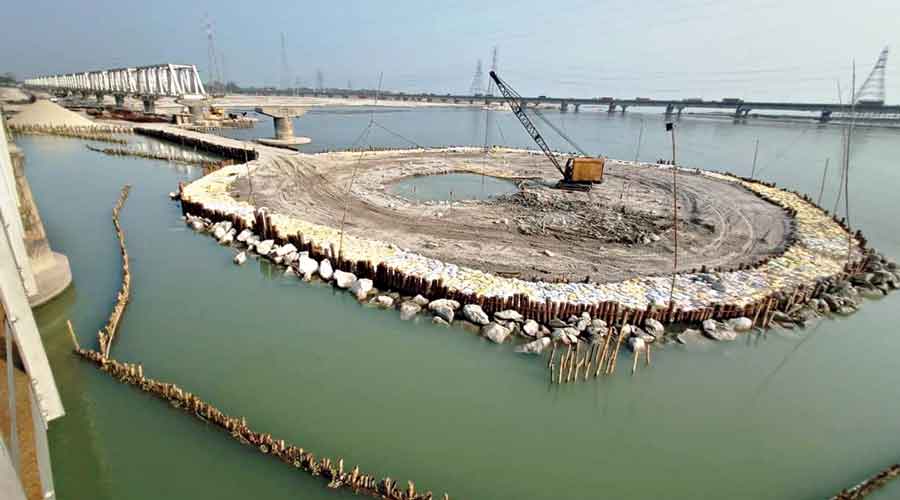 ---
|
Siliguri
|
Published 31.08.20, 12:11 AM
---
The Northeast Frontier Railway has said construction of the second rail bridge over the Teesta in Jalpaiguri district will be completed by January next year and Sikkim will be added to India's railway map by December, 2022.
The project to build tracks from Sevoke in north Bengal to Rangpo in Sikkim had been taken up in 2009 when Mamata Banerjee was the railway minister.
The project is strategically important as Sikkim shares border with China, Nepal and Bhutan.
The second railway bridge over the Teesta is along the principal rail route connecting Northeast with the rest of the country. "Both these projects are very important and we have decided to give special focus to complete them," said S. Chanda, the chief public relation officer of the NFR.
According to him, the NFR has taken the task of removing constraints in the mobility of trains and that is why it has been building railway bridge and doubling tracks along different stretches.
"The new bridge is coming up over the Teesta near Jalpaiguri. We hope the bridge will be ready by January," Chanda said.
The bridge and its approach are together around 5.71km long, said railway sources.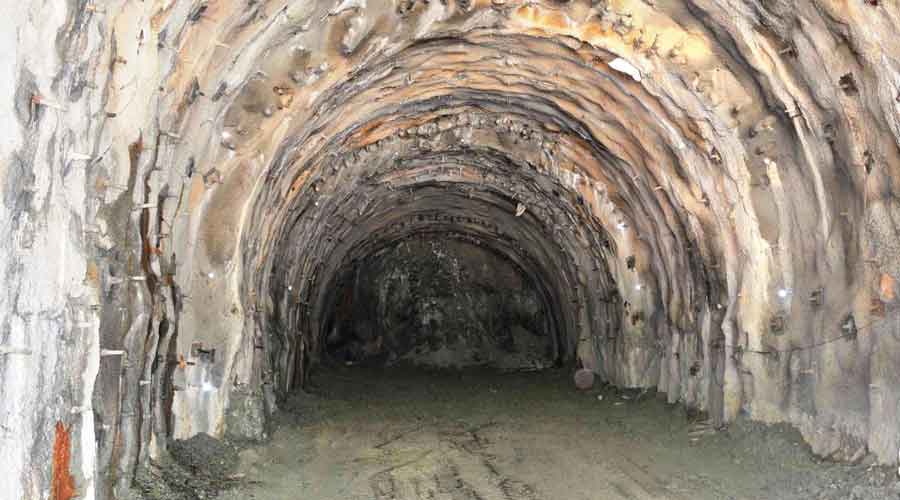 In north Bengal, it was a longstanding demand to have a second railway and road bridges over the Teesta. Last month, work on the road bridge — that is along NH27 near Jalpaiguri — was completed.
For the past couple of years, the Union government has been focussing on the connectivity infrastructure in north Bengal, particularly through and beyond the Siliguri corridor, which is also known as Chicken's Neck.
India's width is the thinnest in the corridor with China, Nepal and Bhutan in north and Bangladesh in the south.
The NFR said the Sevoke-Rangpo railway route was likely to be completed in December, 2022.
"Work has been affected because of a number of reasons, the last being the Covid-19 pandemic. This year, the work was halted from March to May. But keeping in mind the importance of the project, all agencies concerned are trying to finish the work at the earliest," said an NFR official.
Sources said the total length of the rail route would be 44.96km, of which 41.55km fall in Bengal. The remaining 3.41km will be in Sikkim. There will be 14 tunnels (which cover around 92 per cent of the length) and 13 bridges along the route which will have four stations.
The railways, which electrified the tracks that connect New Jalpaiguri with Calcutta and Delhi, also plan to finish the double line work between Betgara and Gumanihat stations (both in Bengal) by March next year.
"Once completed, there would be two railway tracks to run trains from NJP to New Bongaigaon. The electrification of the tracks between NJP and Guwahati is in progress," said an official.