Protest halts students' quarantine
Sikkim virus fear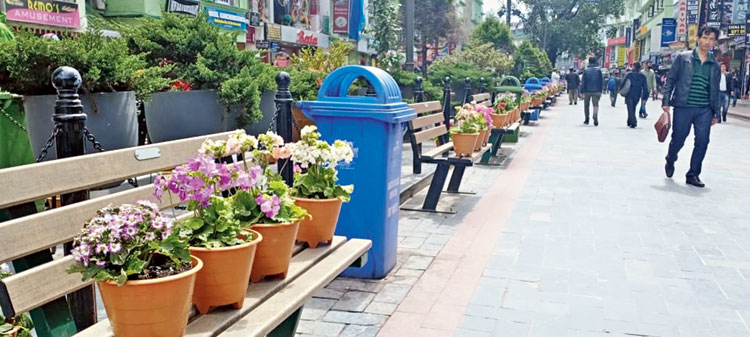 ---
|
Gangtok
|
Published 24.03.20, 09:23 PM
---
About 250 people allegedly prevented health and police officials from admitting 68 students who had arrived from Delhi on Monday night to a quarantine facility near here, prompting the law enforcers to register a case against them for unlawful assembly, threatening public servants and disobeying official orders.
The students, who were evacuated from Delhi by the state government, were to have undergone 14-day compulsory quarantine at a building of the Sikkim State Cooperative Union (SICUN) in Assam-Lingzey, about 20km from here.
However, when the students reached the village, a mob comprising local residents raised a protest, saying they could pose a threat to the health of the local community. Following the global outbreak of the novel coronavirus, the Sikkim government has set up quarantine facilities in different parts of the state.
The protest compelled the administration to put up the students at a different accommodation for the night. "The students were admitted to the quarantine facility today (Tuesday). We have also lodged a complaint with police against the mob," said Raj Kumar Yadav, the district collector of East Sikkim.
The complaint, which was lodged at the Ranipool police station on Tuesday, also accused the mob of manhandling the health officials.
The local people, however, said the protesters did not resort to violence.
"The people got aggressive and took to the streets because the students were bought to our village without any prior notice. The people were adamant that the students would not be allowed to enter the SICUN because of the fear that they could be carrying corona virus," said Ganesh Chhteri, the president of Assam Lingzey Panchayat.
Tamil Nadu students
The Sikkim government has asked 60-odd students from the state who are studying at Komarapallyam in Erode district and other parts of Tamil Nadu to remain wherever they are because of travel restrictions.
"Even though the Sikkim government wants to bring them back, we are not being able to do so because of the Central government's advisory," said Jacob Khaling, the political adviser to chief minister P. S. Tamang (Golay).
The students had written to Sikkim health minister Mani Kumar Sharma on Monday, seeking the department's help and guidance in dealing with the situation they were faced with in Tamil Nadu following the outbreak of the coronavirus.