Plea for Sikkim House quota for Limboos and Tamangs
A leader said they continued to be deprived of their political rights despite being categorised as Scheduled Tribes by the Atal Bihari Vajpayee govt in 2003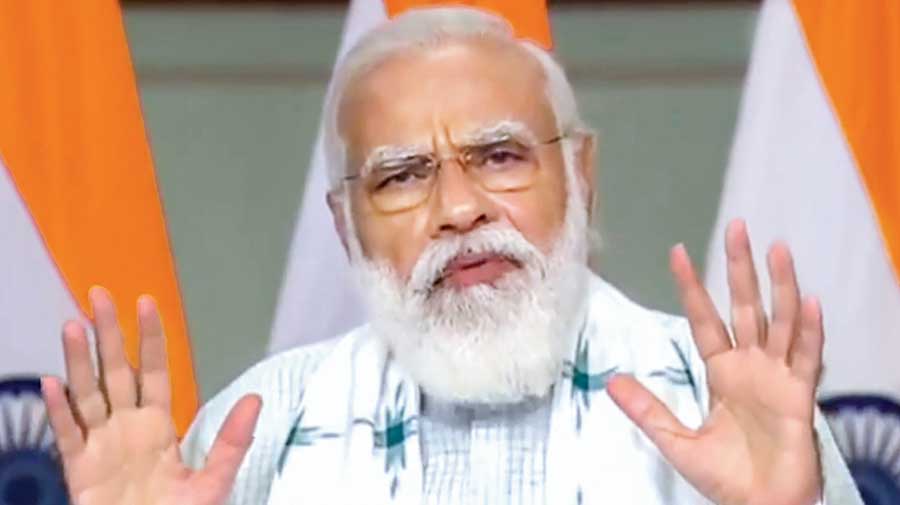 ---
|
Siliguri
|
Published 12.09.20, 01:55 AM
---
Limboo Tamang Seat Reservation Demand Committee Sikkim on Friday urged the state government and the Centre to table resolutions in the Assembly and the Lok Sabha, respectively, reserving seats for the two tribal communities in the Sikkim House.
Neema Theeng Tamang, the chairman of the committee, said Limboos and Tamangs continued to be deprived of their political rights despite being categorised as Scheduled Tribes by the Atal Bihari Vajpayee-led BJP government in 2003.
"We would request the state government to table a resolution reserving seats for the Limboos and Tamangs in the Assembly on September 17 and similarly, request the Centre to bring a Bill during the upcoming session of parliament beginning on September 14," he said.
Tamang said the committee had already written to Prime Minister Narendra Modi and Union home minister Amit Shah on the issue, and were hopeful of a positive outcome. "We would also request our Lok Sabha member Indra Hang Subba to raise the issue in Parliament. He should lobby his fellow MPs and get the bill passed in Parliament," Tamang added.
The Limboos and Tamangs were given the ST status in 2003, but are yet to be granted reservation of seats in the Assembly as mandated by Article 332 of the Constitution. An organisation of the two communities had approached the Supreme Court on the issue in January 2019, but the matter is yet to be decided on.
Asked if the committee had any formula on seat reservation, Tamang said it was for the state government to come out with one. The ruling Sikkim Krantikari Morcha (SKM), however, is yet to spell out its formula even though it supports reservation of seats for the Limboos and Tamangs.
The opposition Sikkim Democratic Front (SDF), on the other hand, wants the strength of the Assembly to be increased from the present 32 to 40, and reserve five seats from the increased pool for the Limboos and Tamangs.
At present, 12 seats are reserved for the Bhutias and Lepchas, two for the Scheduled Castes and one for the sangha, which is a body of monks.