Plant a tree in memory of the dead
Three acres of land in New Town have been turned into a green zone, one section has been earmarked for 'memory trees'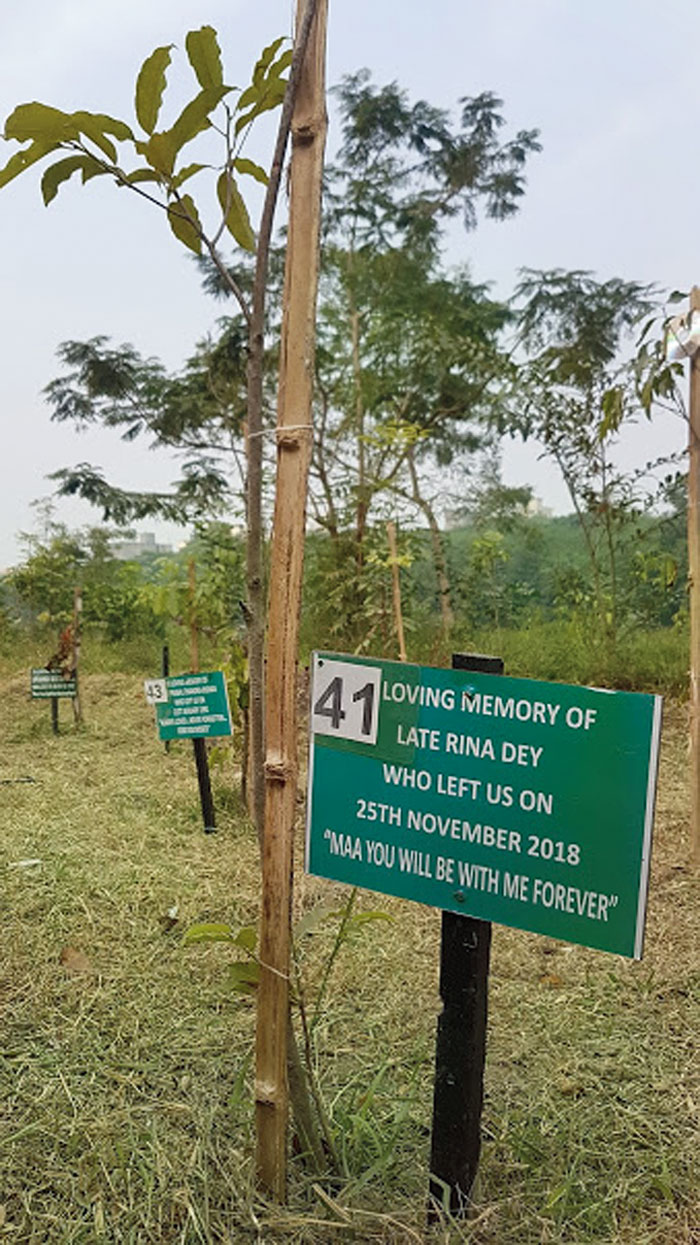 ---
---
While one will always grieve the passing away of loved ones, perhaps one can find solace by planting a tree in their memory. All the more if one can use an app to see how tall and strong the tree has become, from anywhere in the world and at any time of the day.
Three acres of land in New Town have been turned into a green zone in which one section has been earmarked for "memory trees". The zone is next to the Tall Tree Nursery around Upasana immersion ghat.
The green zone has been developed the NGO Green For Life Foundation, supported by Public Relations Society of India (PRSI) and I Am Kolkata, the CSR wing of the Merlin Group of companies. It was inaugurated by Debashis Sen, chairman cum managing director of Housing and Infrastructure Development Corporation (Hidco), that has provided the land. "Thirty per cent of New Town is earmarked for green zones but we have undertaken a scheme of encouraging corporate houses to develop these stretches," said Sen, who went on to plant a chhatim sapling on the occasion.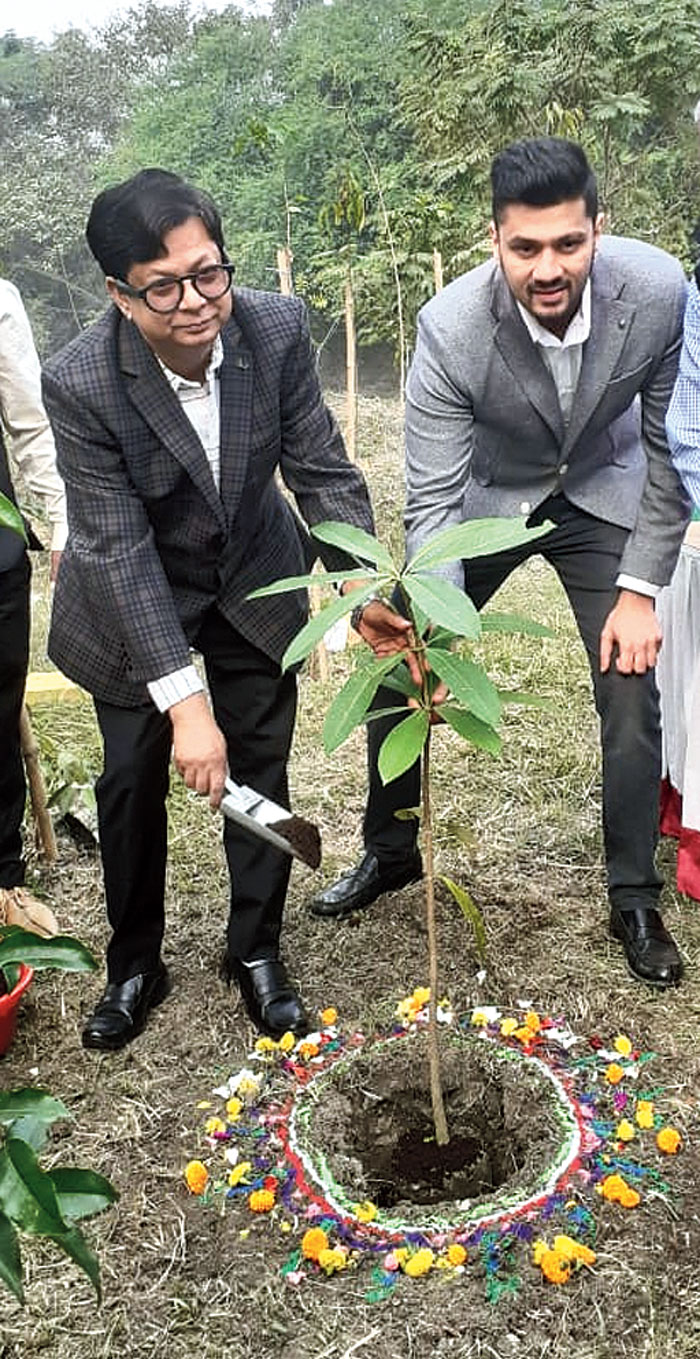 A total of six saplings — chhatim and bakul — were planted that day by dignitaries. Vice-chairman of PRSI Subhash Mohanty talked of how the cities are spewing air pollution and their organisation felt they could contribute in controlling it. "PRSI represents the communication industry and we want to create awareness among our stakeholders," he said.
Also associating with the cause was I Am Kolkata. "People see developers as those who snatch away greenery so we wanted to associate with this cause today. It's the need of the hour to have more green zones," said Saket Mohta, MD of the Merlin Group of companies and founder of its CSR wing, I Am Kolkata.
The team has been working on the plot since 2017. "We spent six months cleaning this place. Then we levelled it, prepared the soil etc. There are 8,500 saplings already planted," said Curtis Arathoon, a trustee of the NGO Green For Life Foundation.
The planted trees are native evergreen varieties like neem, chhatim, bakul, bamboo and mahogany. Students from eight schools have been actively involved with the project.
Birthday gift to Nature
Arathoon describes the "memory tree" section as one where people have come and wept. There are personal messages or verses of poems hung up on the trees too.
"Once the trees mature we shall GeoTag them. This is a form of geographical identification. We shall develop an app whereby anyone who plants a memory tree can log in, see the plant and monitor its progress from anywhere in the world," Arathoon said. "People can also gift a plant to Mother Nature on their own birthdays." Anyone interested can contact 9831582239.
The body is charging Rs 1,300 per tree for the plantation and three years of upkeep. "After that, the trees are strong enough to survive on their own," he said.