Plan to seek PM Modi's help on Pous Mela
The varsity had cited difficulties in conforming to environment rules for its decision to keep away from the fair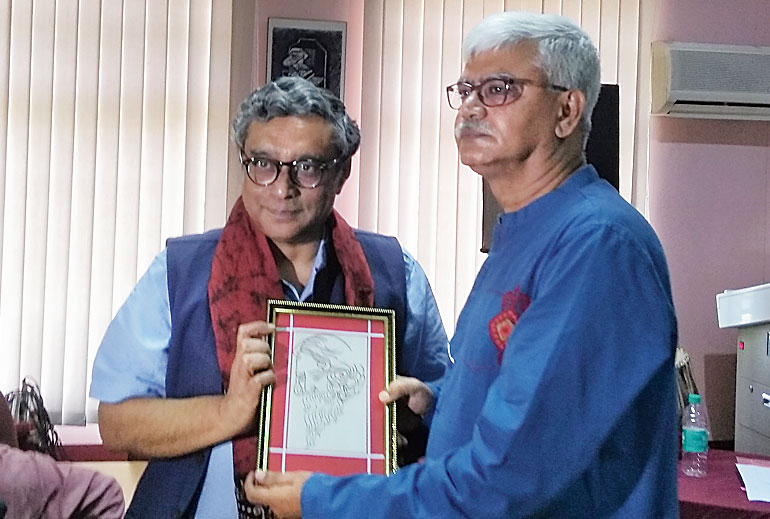 ---
---
Visva-Bharati has decided to write to Prime Minister Narendra Modi, the chancellor of the central university, seeking his help to organise the Pous Mela, less than a week after it decided to dissociate itself from the fair.
The varsity had cited difficulties in conforming to environment rules for its decision to keep away from the fair.
Sources said the decision to write to the chancellor had come following an offer from the Bengal government to help Visva-Bharati. "Being a central varsity, it will become a political issue if Visva-Bharati seeks help from the state. The authorities don't want to fall prey to politics between the Centre and the state at this moment. So, we decided to approach the prime minister first for help," a senior varsity official said.
At a meeting of Visva-Bharati court on Sunday, it was unanimously decided that Swapan Dasgupta, a Rajya Sabha member and the President's nominee at the court, would write to the Prime Minister in this regard.
Visva-Bharati court is a statutory body that approves the varsity's budget, accounts, annual reports and other policy-related issues. The chancellor of the varsity is the chairman of the court.
"At the court meeting, our member Swapan Dasgupta proposed that he would approach the central government for organising the fair as the university is not an event management organisation. Another court member, Sushovan Banerjee endorsed it," the VC told The Telegraph.
After the meeting, Dasgupta said: "Visva-Bharati is a central university and the Pous Mela is held at the grounds of the varsity. So, I will write to the Prime Minister."
Sources said the issue of Pous Mela was raised in the miscellaneous segment and was not on the agenda of the court's meeting.