Parents' support key to overcome learning blocks
A mother and a father share their stories of struggle and success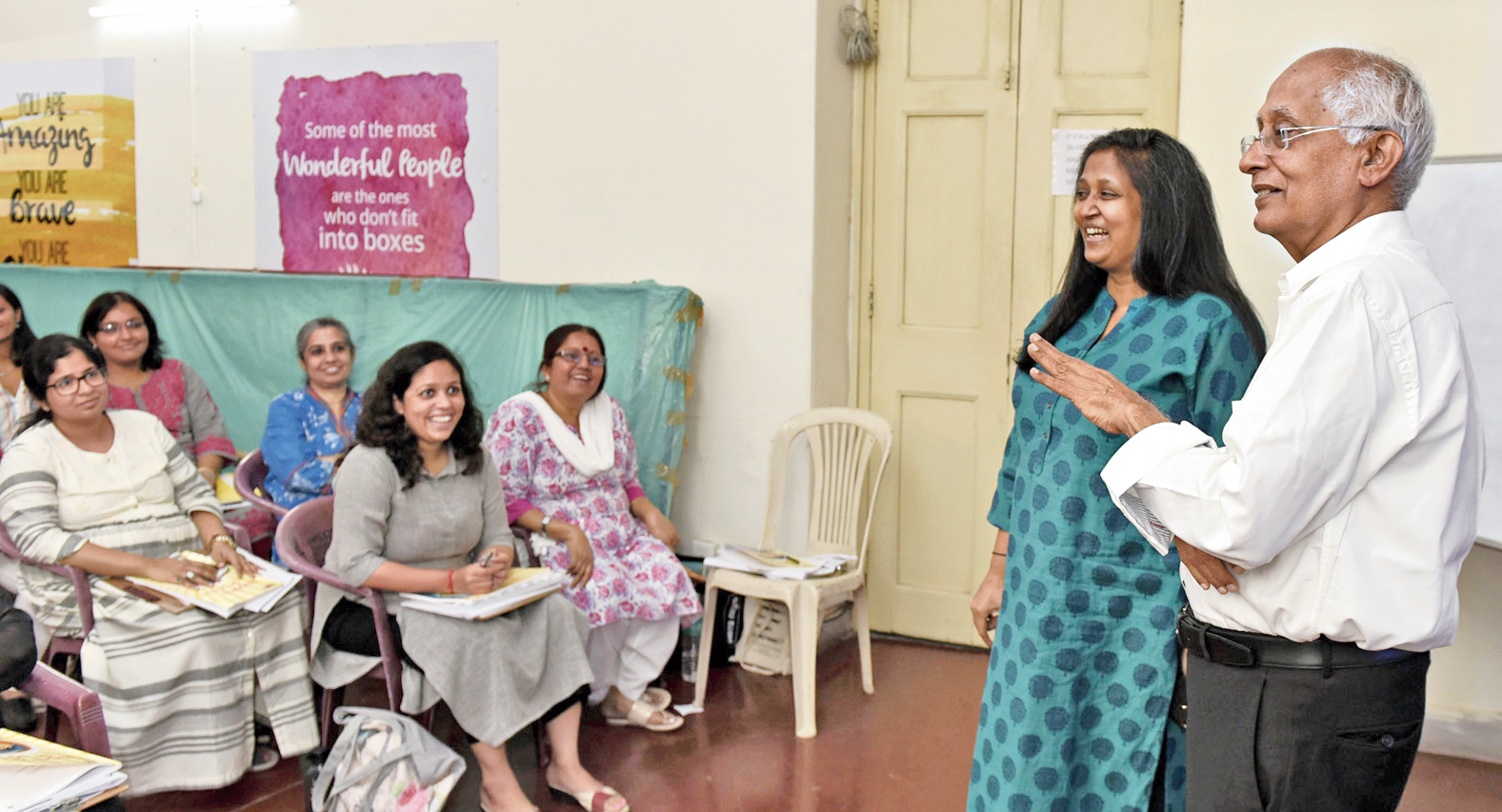 ---
|
Calcutta
|
Published 21.07.19, 09:11 PM
---
A 15-year-old boy who was asked to leave school because he could not cope with studies and was helped by his parents to develop and work on visual arts, his "strength", now designs luxury hotels
An 11-year-old girl who was told by a teacher in Class VI that she would have to take up vocational training because she could not cope with maths and science was sent to a boarding school in England by her mother. She went on to do a PhD in chemistry in Sweden
A father and a mother spoke about their now-grown-up dyslexic children and how they explored a new world after initial hiccups in school at a workshop on learning disabilities.
D. Chandrasekhar, father of Siddhartha, and Divya Jalan, mother of Ishita, have started organisations to work with children with dyslexia and specific learning disabilities, help them cope with their difficulties and equip and train teachers and parents so that they understand the children better and recognise their needs.
"When my son was sent back from a school in Chennai we didn't know what to do about it and the school also didn't know other than sending him away. It was a special educator who told us about dyslexia, gave us material to read and explained how to approach these kids. When we read the notes we felt guilty because we had not approached him in that way," said Chandrasekhar, president, Madras Dyslexia Association.
The organisation was floated in 1992 when Chandrasekhar realised the need to spread knowledge on dyslexia.
Siddharth, now 42, went on to complete Class XII from National Institute of Open Schooling and forayed into design.
When a teacher of a city school told Divya that her daughter Ishita was not fit for mainstream education, she fought everyone to send her daughter to a boarding school. "Mothers have to fight for their children. It has been a tough journey for my daughter but she managed. I realised these children can do brilliantly with proper remedial help," Divya said. Daughter Ishita, now 27, is a student of Karstad University in Sweden.
Both Siddharth and Ishita got a new life because their parents were able to identify their condition and reach out to them with the support that they needed to achieve their goals.
"Ninety per cent of these children are failing in school, being beaten up and thrown out of school for no fault of theirs. But because society and parents don't know, don't recognise and are in denial," said Divya, the founder trustee and president of Breaking Through Dyslexia.
Chandrasekhar stressed the need for parents to accept the problem instead of denying it. "Sometimes parents want their children only to go to IIT or pursue medicine. But they need to realise that it is difficult for them to cope with academic pressure and parents have to make the effort to find out their strengths," he said.
Breaking Through Dyslexia and Madras Dyslexia Association have been conducting a five-week certificate course in identification and training methodology of children with dyslexia and specific learning disabilities for parents and teachers.
"The incidence of dyslexia is 1:6 in India and if the remediation is done by the teacher in class, the child's problems will be solved in class… schools tend to avoid them because they are a problem. Schools should accept these children also as intelligent and should take help from specialists in setting up resource rooms and getting teachers trained," Chandrasekhar said.