Offline classes at Darjeeling Hills University from January
Online sessions for six subjects started from last year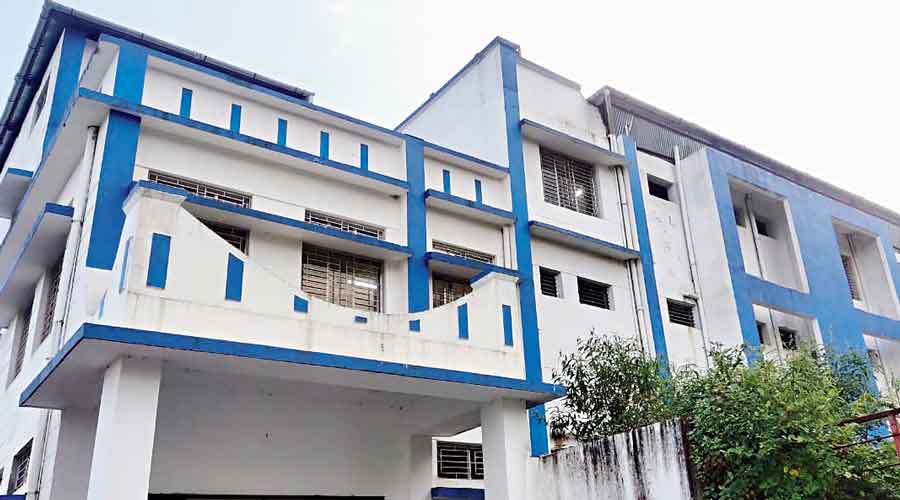 Darjeeling Hills University
File Photo
---
Kurseong
|
Published 08.11.22, 01:09 AM
|
---
Darjeeling Hills University will start offline classes for the first time from January.
The bill to set up the varsity was passed in October 2018 but delay in appointing a vice-chancellor and the pandemic had delayed its functioning.
Online classes for six subjects started from last year.
Om Prakash Mishra, vice-chancellor, North Bengal University (NBU),  who has additional charge of DHU, visited Mungpoo, about 35km from Darjeeling on Monday.
"We will start taking offline classes from January at the Mungpoo ITI college building," said Mishra.
Mishra joined NBU on September 28 this year. He was accompanied by Shanti Chettry, vice-chancellor, Gour Banga University, among others, during his first visit to Mungpoo.
Sources said that Gorkhaland Territorial Administration (GTA) chief executive, Anit Thapa wants Chettry to take up the role of the first vice-chancellor.
Thapa was also present at Mungpoo campus on Monday along with GTA principal secretary S.Ponnambalam.
Interim vice-chancellor Mishra, too, gave an impression that he ideally wants a full-fledged VC for the DHU. "Unlike the temporary nature of my assignment here we hope that there will soon be someone permanent," he said.
The appointment of a permanent vice-chancellor for DHU had been mired in controversy after then Bengal government Jagdeep Dhankhar appointed Rajendra Prasad Dhakal, principal, Kalimpong College as the VC of the hill varsity in 2020
Dhakal, however, was third on the list of candidates for the VC's post after Dilip Kumar Sarkar, the registrar of the NBU, and Pujan Sarkar, principal, Jalpaiguri Polytechnic Institute.
It was generally expected that the governor would appoint the person first on the list of the search committee.
Subsequently, the state government overruled the governor's decision stating the decision was in contravention to the provisions of rule 9 (d) of the West Bengal State Universities (Terms and Conditions of Service of the Vice Chancellors & the Manner and Procedure of Official Communication) Rules, 2019.
Following this development, an interim VC has been placed in charge of the hill varsity.
Asked if he was interested in taking up the DHU role, Chettry told this newspaper that he had been tasked with the responsibility of Gour Banga University as of now.
The new VC has to be selected by a search committee.
"Things are moving ahead... The boundary wall of the university campus is being put up at Jogighat (in Mungpoo)," said GTA chief Thapa
 Mishra also informed that the state government has approved Rs 33 crore for constructing the DHU building.
 "We invited principals of 11 hill colleges and had a discussion with them on various issues," said Mishra.