North Bengal University applications hit a record
The varsity receives over 28,000 applications for its 1,900 postgraduate seats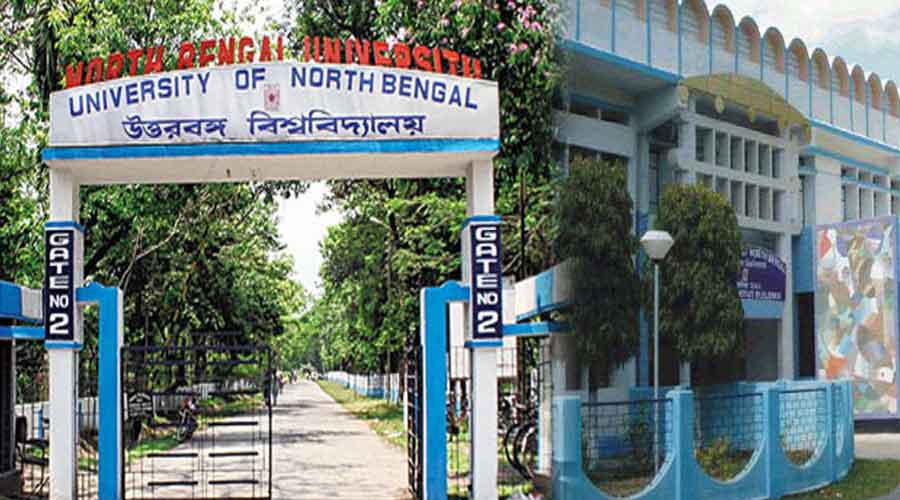 ---
Siliguri
|
Published 21.09.21, 03:36 AM
|
---
North Bengal University (NBU) has received over 28,000 applications for its 1,900 postgraduate seats for 35 subjects, a record in the varsity's history.
Usually, the varsity receives anywhere between 5,000 and 7,000 applications a yea for its PG courses.
Senior faculty members,  when asked about the probable reason for such a huge number of applications, said the varsity's decision to waive the application fee this year amid the pandemic may be one of the reasons.
For the current academic year, the varsity had sought online applications from students from September 1. The applications were received till September 15, which was stipulated as the last date.
On Sunday, as the authorities published the list of applicants on the official website of NBU, it was found that the varsity has received 28,000 applications in total. 
"Among them, 17,000 applicants are from colleges affiliated under NBU while the rest are students of other universities of the state. We also have some applicants from other states," said a source. 
Usually, the varsity charges Rs 100 as application fee for all PG courses other than MBA. For MBA, the application fee is Rs 500.
"Though the application fee is not very high, it seems that as it was waived, many students who wouldn't have applied otherwise thought of giving it a try. Also, there are many who have made multiple applications for PG courses in different subjects. That is why the number of applications has been so high this year," said a senior faculty member.
Manas Esh, secretary of the faculty council for postgraduate studies in arts, commerce and law, said the varsity, based on merit, will admit students of NBU's affiliated colleges in 80 per cent  of the seats while students of other universities will be admitted in remaining 20 per cent seats of each course.
Sources said 20 PG courses are available in these three broad streams and 15 more subjects in the science stream.
"From this year, women's studies and bioinformatics have been included as new PG subjects," said Joydeep Biswas, secretary of the faculty council for PG studies in science.
Oxygen plant
The trial run for one pressure swing adsorption (PSA) oxygen plant with a capacity of 1,000 LPL was done at North Bengal Medical College & Hospital (NBMCH) on the outskirts of Siliguri on Monday. S. Ponnambalam, the Darjeeling district magistrate, said another trial run of the plant would be done soon.