NBSTC employee travels 300km to Murshidabad to return valuables left behind on bus
Samaritan tag for Bashiruddin Ahmed, the lost bag restorer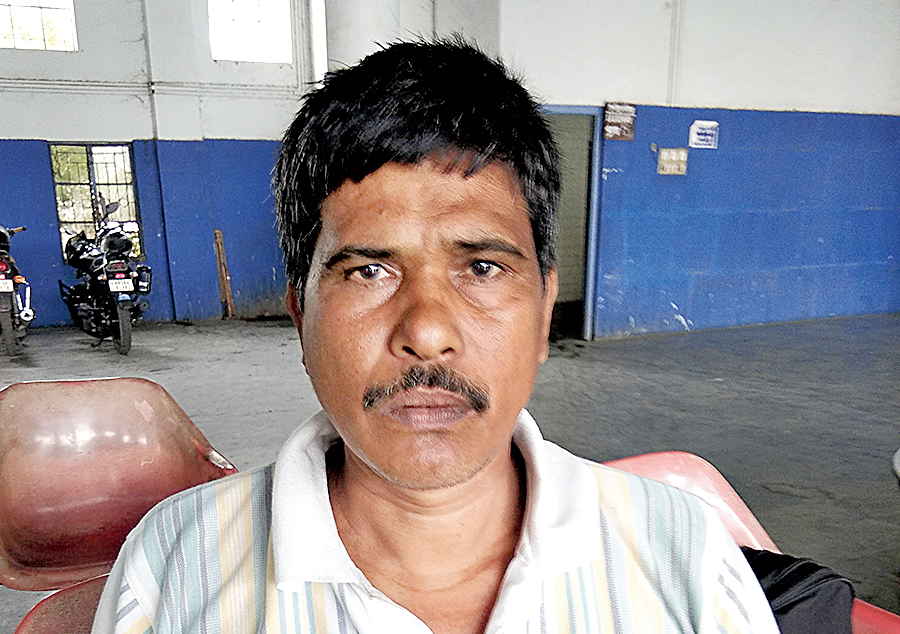 ---
---
A man working on contract at the North Bengal State Transport Corporation's (NBSTC) Ultadanga depot travelled 300km to Murshidabad to return a bag to a passenger who had left it on a bus almost three weeks ago.
Bashiruddin Ahmed's journey to Farakka on Sunday with the bag containing land papers wasn't his only such gesture.
Ahmed, 55, has earned a reputation among colleagues at NBSTC as the "restorer of bags".
Over the past few years, he has often overcome temptation and put aside inconveniences and spent his own money to relieve passengers of the anxiety of leaving behind bags on buses.
Cleaners at the Ultadanga depot said it was a daily routine for them to recover dozens of bags that passengers leave behind.
"But we know Bashir will take care of them," a cleaner said.
"The joy and relief on their faces is the greatest reward for me," Ahmed, who earns Rs 5,000 a month, said.
Ahmed's latest act of generosity was hardly the most surprising.
In 2017, he had recovered a duffel bag with Rs 5 lakh belonging to Dum Dum resident Adhir Biswas.
"I called the number scrawled behind a passbook that was in the bag and was able to get in touch with Biswas," he said.
When Biswas was told of Ahmed's latest deed, he said he had reached Ultadanga as fast as possible and found "every note in the bag intact".
On Sunday, Ahmed got on a bus to Farakka with the bag belonging to Rishiram Mondal, a resident of Khairamari village in Murshidabad.
Mondal had left the bag behind on a Raiganj-Calcutta bus on June 10.
After going though Mondal's bag — containing a land deed and other papers — at night, Ahmed was unable to find any contact details except for an address and a number with the name "Mohuadi".
He telephoned "Mohuadi" — Mohua Mukherjee, a social worker in Farakka — to alert her about Mondal's bag.
"She instructed me to contact the inspector-in-charge at Farakka and so I did," Ahmed said.
When Mondal collected his bag from Ahmed at Farakka station, the inspector-in-charge had to "implore" that Ahmed take at least Rs 300 for his journey back to Calcutta.
"Even that he was reluctant to accept," an official said.
Ahmed, who joined the NBSTC in 1993 after graduating from Nadia's DN College, was laid off in 2012 but regained employment in 2014.
Ahmed, a native of Suti in Murshidabad, lives at Haroa in North 24-Parganas with his wife Rashida Khatoon, 42, a health worker, and their teenage daughter.