Murshidabad: Three children drown in crater at brickfield
The deceased were Sadikul Sheikh, 8, Asha Khatun, 8, and Rohit Sheikh, 6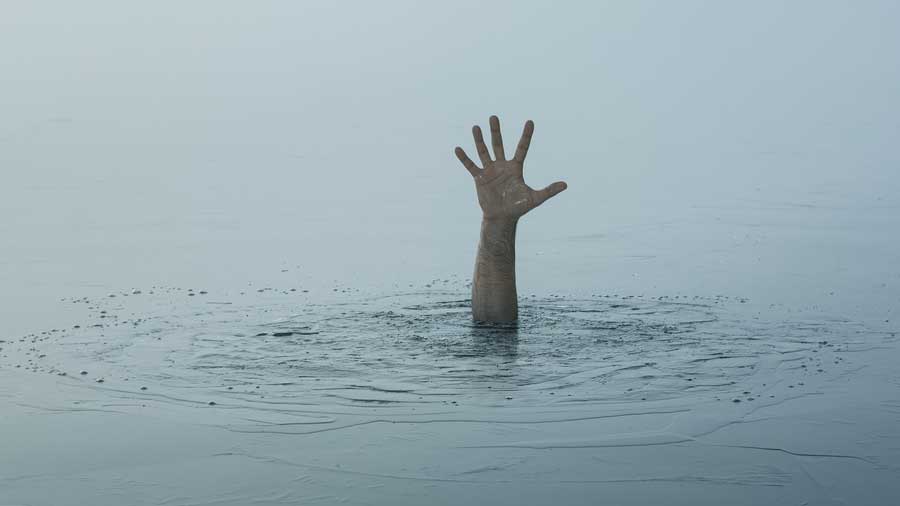 The crater was formed when the earth was dug up in the brickfield at Nandanpur village.
Shutterstock
---
Behrampore
|
Published 17.05.21, 12:27 AM
|
---
Three children drowned in a crater filled with water at a brickfield in Ranitala of Murshidabad district on Saturday.
The deceased were Sadikul Sheikh, 8, Asha Khatun, 8, and Rohit Sheikh, 6. Sadikul and Asha are Class II students, while Rohit studies in Class I.
The crater was formed when the earth was dug up in the brickfield at Nandanpur village.
The deceased trio's family members said the brickfield owner had dug up earth from a stretch of land and hence, several pits had come up at the kiln. Rainwater fills up the craters, one of which turned into a death trap for the children who had gone to the brickfield to play.
"We started searching for the children as they hadn't returned home even after dusk. After over three hours, a villager informed me that a child's body had been floating in a crater at the brickfield. We rushed to the spot and fished out the bodies," said Gani Sheikh, father of Sadikul.
Murshidabad superintendent of police K. Sabari Rajkumar said: "We have started a probe to find out whether the accident took place because of the brickfield owner's negligence."
Boy dies in blast
An 11-year-old boy was killed when a crude bomb exploded in his hands at Khotipur village near Parui in Birbhum district on Sunday afternoon.
Sheikh Nasiruddin had apparently picked the bomb mistaking it for a ball.
Family members said the Class V student of a local high school had gone to play at a village ground where he had found the bomb.
"According to eyewitnesses, my grandson started playing with a bomb as he thought it was a ball. The bomb went off and he died on the spot," Nasiruddin's grandfather Sheikh Jamir said.
Birbhum district police chief Nagendra Nath Tripathi said: "A boy died while he was playing with a crude bomb. We have started a probe."
Additional reporting by Snehamoy Chakraborty