MP Mahua unmasks 'carelessness' amid Covid
Incident prompts Nadia police to launch a fresh crackdown against those found moving in public places without masks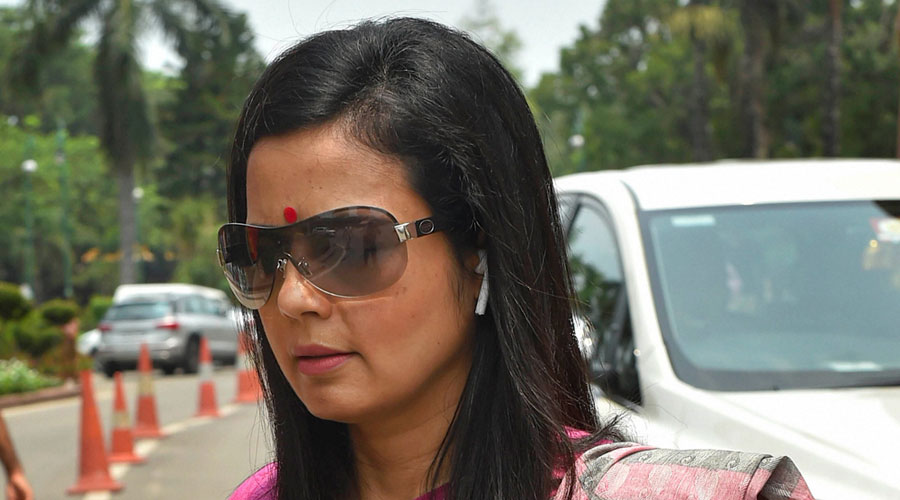 ---
---
People argued with parliamentarian Mahua Moitra when she advised them to wear masks in Tehatta subdivision on Tuesday, prompting Nadia police to take note of the growing reluctance among many to obey the basic Covid safety protocol.
From Wednesday, Nadia police will launch a fresh crackdown against those found moving in public places without masks.
The desperation to flout safety protocols in the district became evident on Tuesday when some people in Tehatta argued with Moitra after she got out of her car and advised them to wear masks. Later in the day, the MP posted a video statement on her Facebook page urging strict police action against those violating safety norms.
The incident eventually led Tehatta police to book people moving around without masks. Till late in the evening on Tuesday, 42 persons were booked for not wearing masks. The number of arrests in the Krishnagar police district was 125. The police have charged the violators under 51 (b) of the Disaster Management Act as well as under section 188 of the Indian Penal Code.
Across Nadia, people found moving around without masks in large numbers is a common sight, even as the number of new Covid infections has increased alarmingly since the past one week.
Since September 1, Nadia has recorded 875 new Covid positive cases.
Speaking to The Telegraph, Moitra said: "I am shocked to see the sheer carelessness among a section of people. In rural areas, many people are not using face masks and not following the safety norms whereas the numbers of positive cases are increasing alarmingly in the district. While in other countries the numbers of positive cases are decreasing, we are having an opposite picture only because of such carelessness."
"If this goes on we will close the shops and markets and take action against the violators. The police will take to the streets from Wednesday to book such people," she added.
Sources said that senior officials also felt that the ongoing Unlocking phase had somehow encouraged people, particularly in rural areas of the district, to become careless about safety basics such as masks.
Sources in the district administration said after the video statement of the MP came on social media, the district administration conveyed instructions to the administrative officials in the four subdivisions to increase vigilance and crack down on violators.
A senior official of Nadia administration said: "It is primarily the duty of the police to enforce such protocols. We have sought their help."
Tehatta subdivisional officer Aneesh Dasgupta said: "The police have begun their work. There will be a fresh drive (against people not wearing masks) in several areas from Wednesday and this will continue."Additional superintendent of police in Tehatta, Krishanu Roy, said they had started the crackdown in several areas under Tehatta subdivision on Tuesday itself.