Money from heaven, literally
Notes totalling Rs 5 lakh had been thrown out through a washroom window on the 6th floor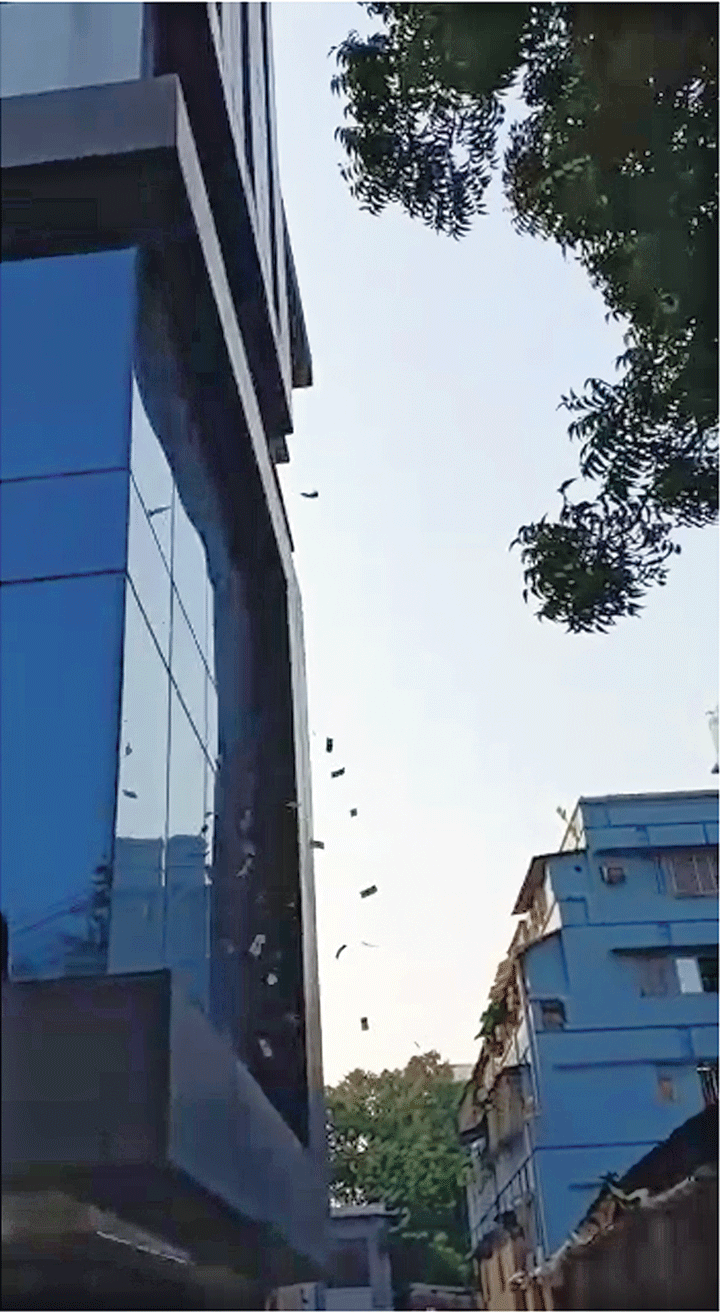 ---
|
Calcutta
|
Published 20.11.19, 09:04 PM
---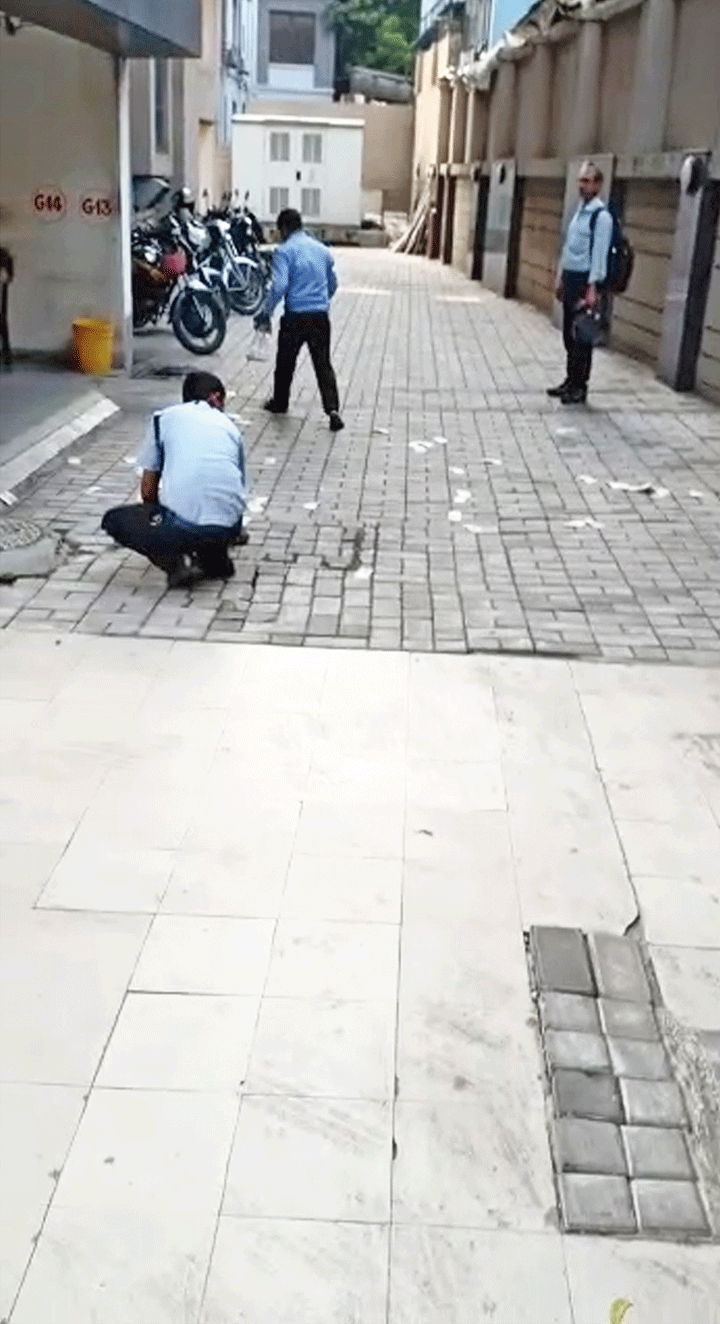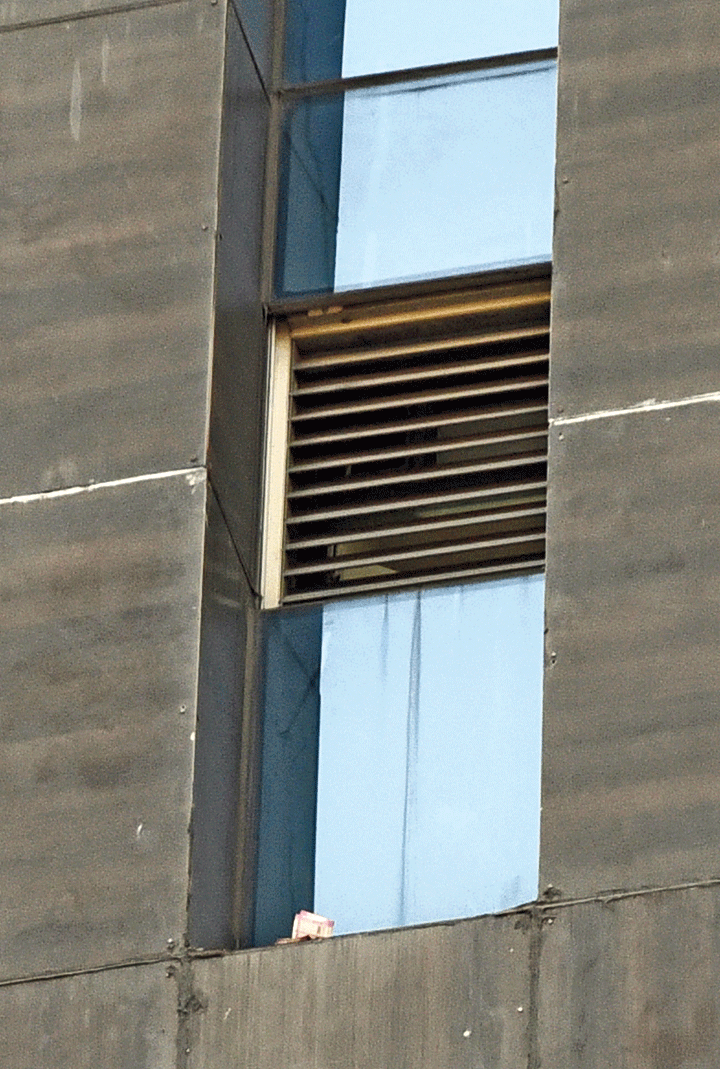 The rest was probably taken away by some of those who were drawn by the sight of high-value notes floating in the air.
The DRI official said they had raided the company, which has its office on the sixth and seventh floors of 27 Bentinck Street (Orient cinema had once stood on the plot), in connection with an alleged export fraud.
"The owners of the company were not in the office when our team went there. The office cook was asked to get rid of the unaccounted for cash by throwing it out through a window," the official said.
The company — which deals in metal items, reservoirs and steam generators — had allegedly been showing "overvalue rates" of their export products and claiming tax benefits.
"Apart from export fraud, the firm is accused of being involved in money laundering and hawala transactions.... The raid followed a specific tip-off."
A preliminary investigation revealed that the company was registered with the Registrar of Companies in Calcutta in October 2015.
The three directors of Hoque Mercentile Private Limited are Mohammad Enamul Hoque, Rasheda Bibi and Abdul Hannan.
As soon as word spread that currency notes were being thrown out, some DRI officials positioned themselves below the building to collect the money. A large sum was collected by the guards of the building, who handed it over to the DRI team.
Witnesses said a portion of the cash landed on the windowsill. Someone was seen using a mop to sweep the notes off the ledge. People captured the sight of flying currency notes on their mobile phones. Some shouted: "Oi dekh taka porchhe, taka porchhe (see, money is being thrown)."
Wads of currency notes were thrown out through a sixth-floor window of a building on the busy Bentinck Street, allegedly to avert the glare of a central agency that was raiding an office on Wednesday afternoon.
"It was like money raining from the sky. Notes were floating… 2,000, 500…. People were screaming with joy and amazement. Many people had gathered below," said Gopa Mukherjee, who works as a nurse in a building opposite the one from where the cash was being thrown out.
An official of the directorate of revenue intelligence (DRI), which raided the office of Hoque Mercentile Private Limited, said notes totalling Rs 5 lakh had been thrown out through a washroom window on the sixth floor. "We could recover close to Rs 4 lakh from the road," he said.