MLA Jitendra Kumar Tiwari 's temple message
The temple had been built on a six-cottah plot in the Haripur gram panchayat through funds raised from people and construction material donated by businessmen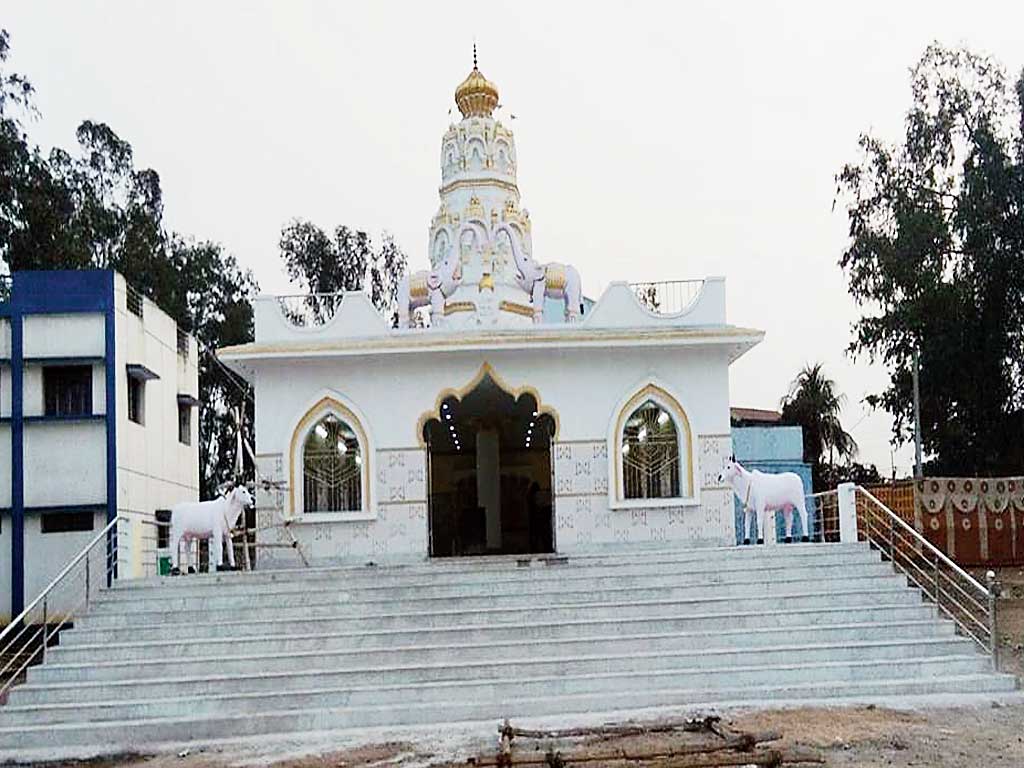 ---
|
Asansol
|
Published 21.04.19, 08:03 PM
---
Asansol mayor and Trinamul MLA Jitendra Kumar Tiwari has said he will inaugurate a Ram temple in his Pandaveswar constituency on April 23, the day Prime Minister Narendra Modi is scheduled to address a campaign rally for the BJP here.
"I will inaugurate the Ram temple on April 23 to send him (prime minister) and the local people a message that we do not make false promises of building temples for political gains. We just do it," said Tiwari.
He said the temple had been built on a six-cottah plot in the Haripur gram panchayat through funds raised from people and construction material donated by local businessmen, including Muslims.
"Our message is that it is the culture of Mamata didi's Bengal where people of all communities join hands to build places of worships of different religions," said Tiwari.
However the BJP described it as "drama". "Trinamul is now chanting the name of Lord Rama to win elections. People are not fools. They will understand their tricks," said Lakshman Ghorui, the BJP's West Burdwan district president.
Pandaveswar falls under the Asansol-Durgapur Lok Sabha constituency, where Trinamul has fielded Moon Moon Sen against the BJP's Babul Supriyo. Modi is expected to address a rally in Asansol on April 23.
Tiwari said he had also taken initiatives to renovate graveyards of Muslims and Christians.