Ministers Chandranath Sinha, Gautam Deb tour villages in connect campaign
Back-to-roots outreach in Bengal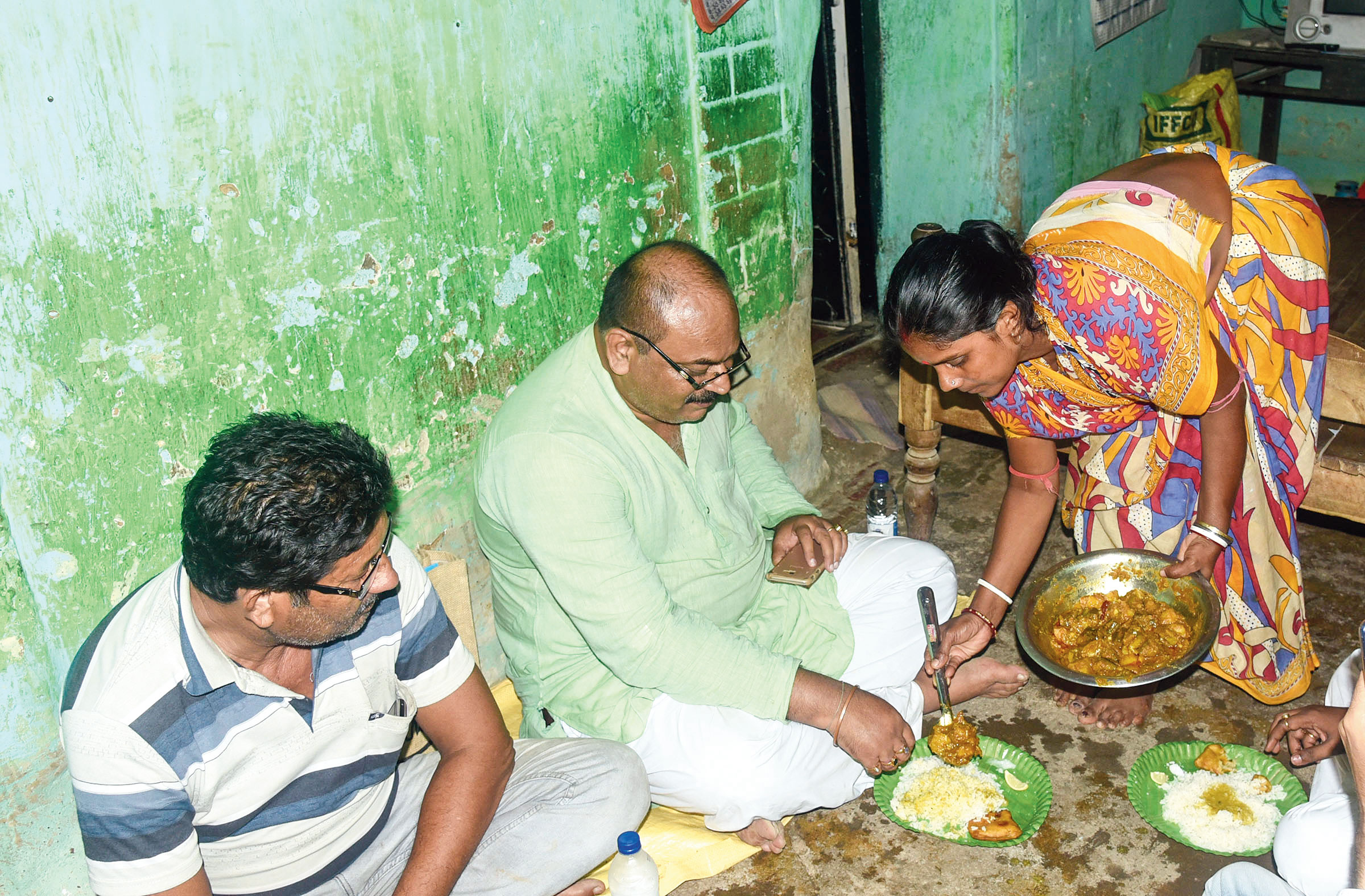 ---
---
Elected representatives of Trinamul, including ministers and MLAs, started visiting Bengal's villages from Friday as part of Mamata Banerjee's outreach programme.
The Telegraph followed two ministers — Chandranath Sinha, fisheries minister and an MLA from Bolpur, and Gautam Deb, state tourism minister and an MLA from Dabgram-Fulbari — to see how the programme is rolling out in rural Bengal.
The scenes and sounds from the two villages in north and south Bengal:
Modest vehicles: Sinha, assigned to visit Baruipur in Birbhum's Illambazar, came to the village on a toto (an e-rickshaw prototype) instead of his official vehicle, a white Scorpio, which he had left in Bolpur on Friday evening.
Later, the minister rode pillion on a motorcycle and even walked on the slippery village thoroughfares to reach out to the furthest corners.
At Kholachandfafri in Rajganj block of Jalpaiguri, Deb used a Maruti 800 instead of his usual SUV — a symbol of the powerful since Trinamul came to power.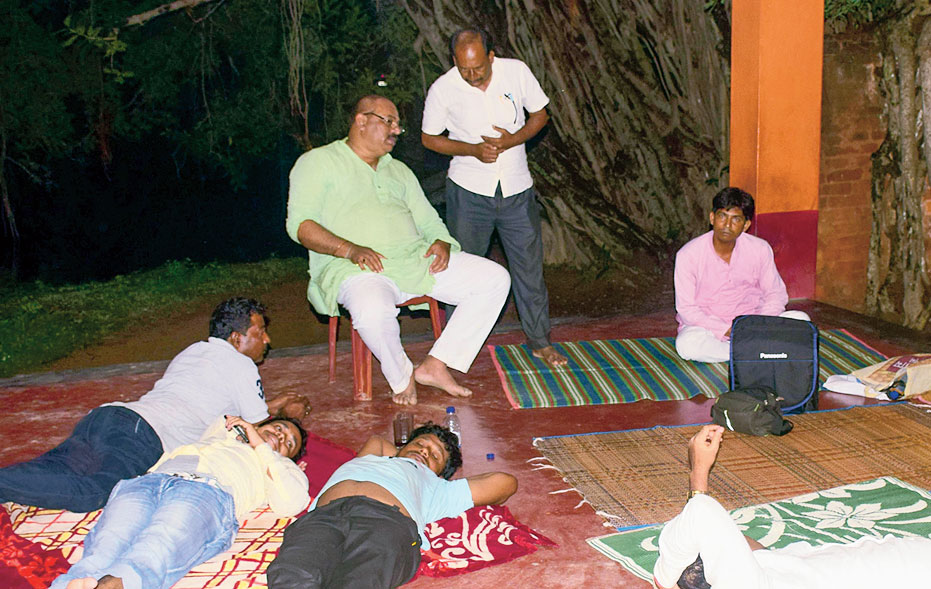 Thinner security: Both the ministers — usually surrounded by a posse of armed guards — had dropped their elaborate cover. On Friday, both had only a couple of security personnel, all in plainclothes who didn't prevent people from getting close to the leaders. There have been complaints earlier that people cannot reach elected representatives because of excessive security.
Humble food: Both the ministers had evening snacks and dinner in the villages, as prescribed by the Trinamul leadership after poll strategist Prashant Kishor worked out the mass outreach programme for the party.
Deb and Sinha had muri (puffed rice) and tea — the staple evening snack in rural Bengal — before being served rice, fish curry and vegetables for dinner. While Deb had a relatively comfortable dining experience, Sinha faced trouble as two groups of supporters wanted him to have supper with them. Sinha tackled the situation by having snacks with one group and dinner with the rival faction.
Ordinary shelter: Deb spent the night in the tinned-roof house of Anukul Ghatak, a resident of Kholachandfafri village under his Dabgram-Fulbari Assembly segment.
Sinha did not take chances as two groups of party supporters were engaged in a tug-of-war to host him for the night. He spent the night sleepless, sitting in the courtyard of a local temple.
Posers fielded: Both the ministers faced uncomfortable questions from the villagers, but unlike in the past, kept their cool.
A villager, Sheikh Sahajan, requested Sinha to help him. "I am a cattle trader. The police have started seizing our cattle and demanding money. You ask them not to harass us," Sahajan said. Sinha promised to look into the matter.
Deb, on the other hand, faced questions on land mafia grabbing plots. The minister said no land mafia would be allowed to harass people.
The takeaways for the ministers (based on what villagers said):
A night's modest stay is not enough
People want to see action
There is anger over the role of police in rural areas
In case of Sinha, the major challenge is bringing rival groups together
Deb must rein in the land mafia.