Call for science spark
Our education system is exam-oriented, says Union science and technology secretary Asutosh Sharma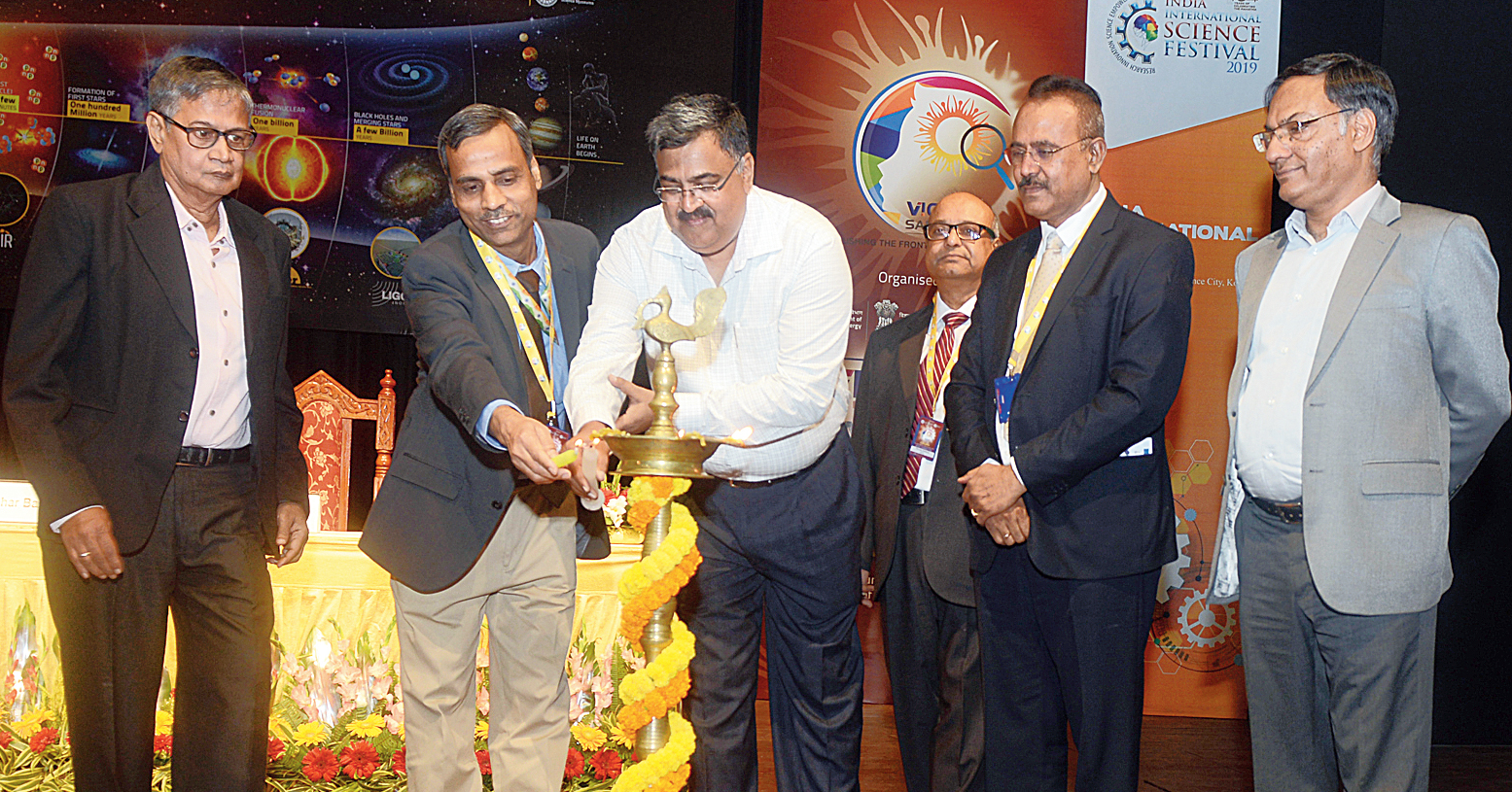 ---
|
Calcutta
|
Published 04.11.19, 09:15 PM
---
School and college students are only interested in cracking exams and the practice of learning by rote has been a deterrent to igniting in them an interest in science, Union science and technology secretary Asutosh Sharma said on Monday.
"The way science is taught in schools and colleges only helps students crack exams. So how can anybody be interested in science? We hardly have any students with a command of science. Our education system is exam-oriented. Learning by rote is a deterrent to disruptive research. People are not rewarded for their creativity. They are rewarded only for coaching skills," Sharma told Metro.
The Union secretary was in the city to inaugurate Vigyan Samagam, a science exhibition hosted by the department of science and technology and the National Council of Science Museums, Calcutta, in association with the department of atomic energy, Mumbai.
Sharma stressed the need to popularise science among young minds.
Asked about the possible pitfalls of an education system that encourages students to only score more, Sharma said: "One does need to score marks, but that will not produce another C.V. Raman, Jagadis Chandra Bose or Meghnad Saha…. Their contribution cannot be measured by the Nobel Prize. Their contribution is rather worth 10 Nobel prizes in terms of impact."
Vigyan Samagam will showcase India's participation in major science projects across the world. The main objective is to foster scientific spirit in young minds.
Sharma said the importance of the exhibition lay in the fact that it encourages students to look beyond examination-based education system and pursue science.
"Events such as this are steps in the right direction to the extent that some students who visit would feel inspired and excited to go beyond examinations and pursue science. Whoever has interest will feel inspired to take up science, not for exams or jobs, but for making discovery," he said.
Sharma toured the exhibition and saw the prototype of projects on display after the inauguration at the Mini Theatre of Science City on Monday afternoon.
"We are participating in the projects…. But once young students from schools, colleges come here, they can learn about cutting edge in science and technology and therefore get inspired," he said.
Sharma said scientists were required to write about how these projects helped the country in a lucid way so that people would appreciate and get connected.
PhD students are being encouraged to write about the latest achievements in the scientific arena they are researching, he said.
"The top hundred stories will be awarded and published. We have started the scheme from last year," said Sharma.
Harsh Vardhan, the Union minister of science and technology, addressed the gathering through a video-conference.