Metro pillars go smart and green
The vertical gardens are living up to New Town's smart city aspirations in their watering process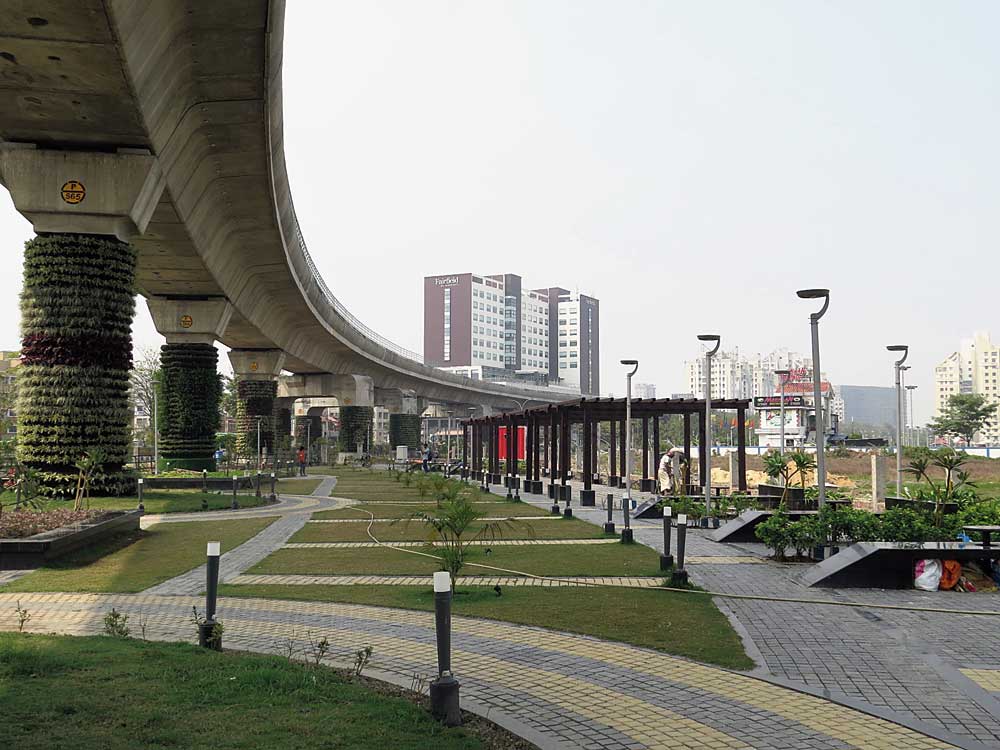 ---
|
Calcutta
|
Published 05.03.20, 07:02 PM
---
Pillars of the East West Metro viaduct near the Biswa Bangla Gate are getting a green cover. Various shades of green punctuated in places by beet red have made vibrant what till the other day were bland concrete surfaces.
"A total of 30 pillars are being done up like this. A tight aluminium band has been fitted to the top of each pillar. From it hangs a wire net. Plastic pots are being hung from the net in which the plants are growing, explained Hidco chief Debashis Sen.
The vertical gardens are living up to New Town's smart city aspirations in their watering process. In some sample tubs, probe devices have been introduced. These continuously measure the humidity of the soil. Whenever it falls below the desired level, they would send signals via internet to the mobile of the agency in charge of their maintenance, Sen explained.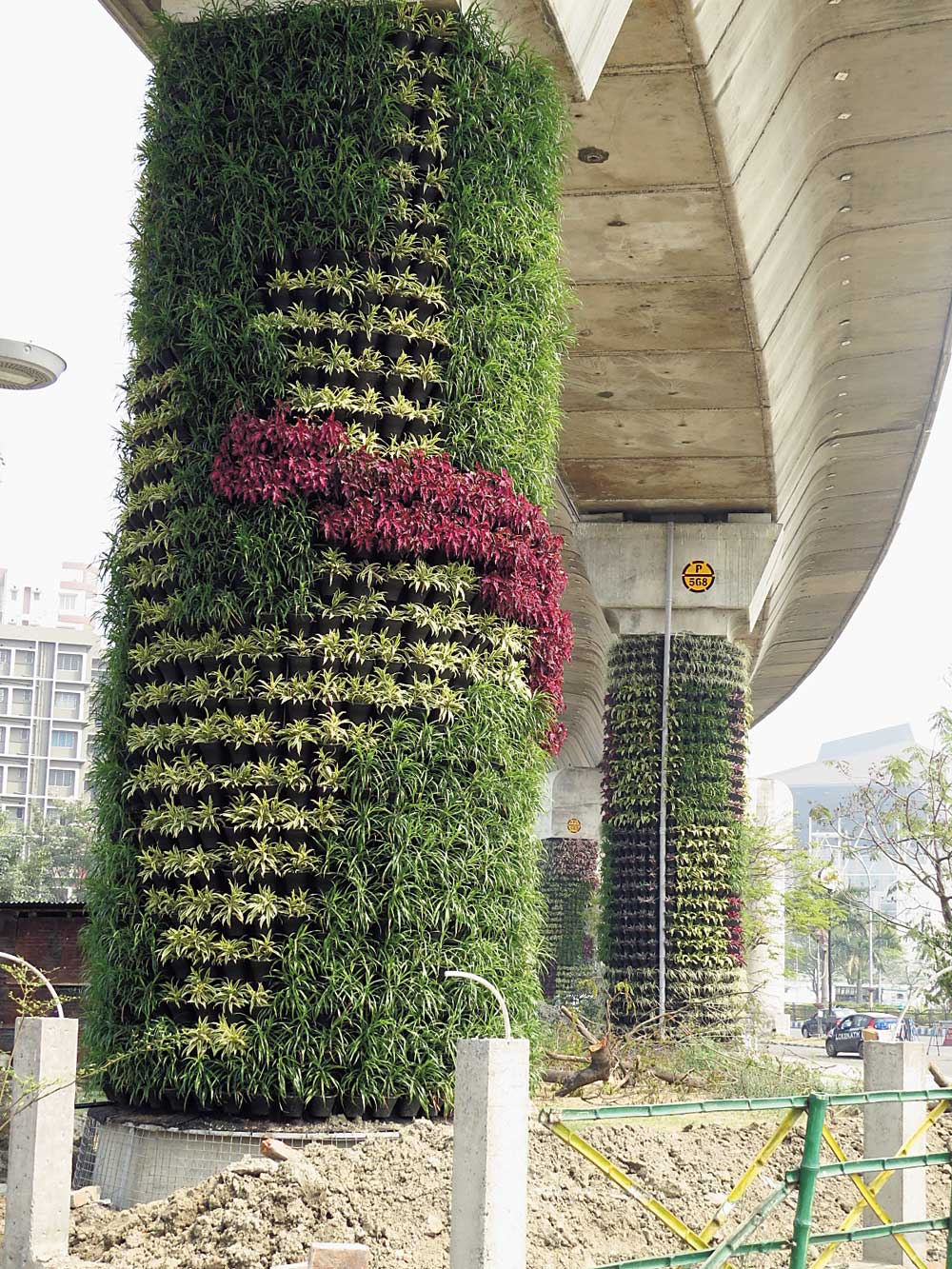 The watering process has not been automated. "Watering at such a height is a problem. We have affixed a perforated pipe on the wall. When the signal would be received from a particular pillar, a water tanker would be sent to it. If water is pumped up it, it would come drizzling down. That shower will water the plants.
Other than aesthetic reasons, there is a practical logic behind the move. Concrete is a great absorber of heat. It works as a heat sink so there is an attempt all over the world to cover concrete with green to reduce heat in the surrounding environment, he added.