Metro first day, first show in mall avatar
Calcutta's Metro cinema reopened on Friday in a new avatar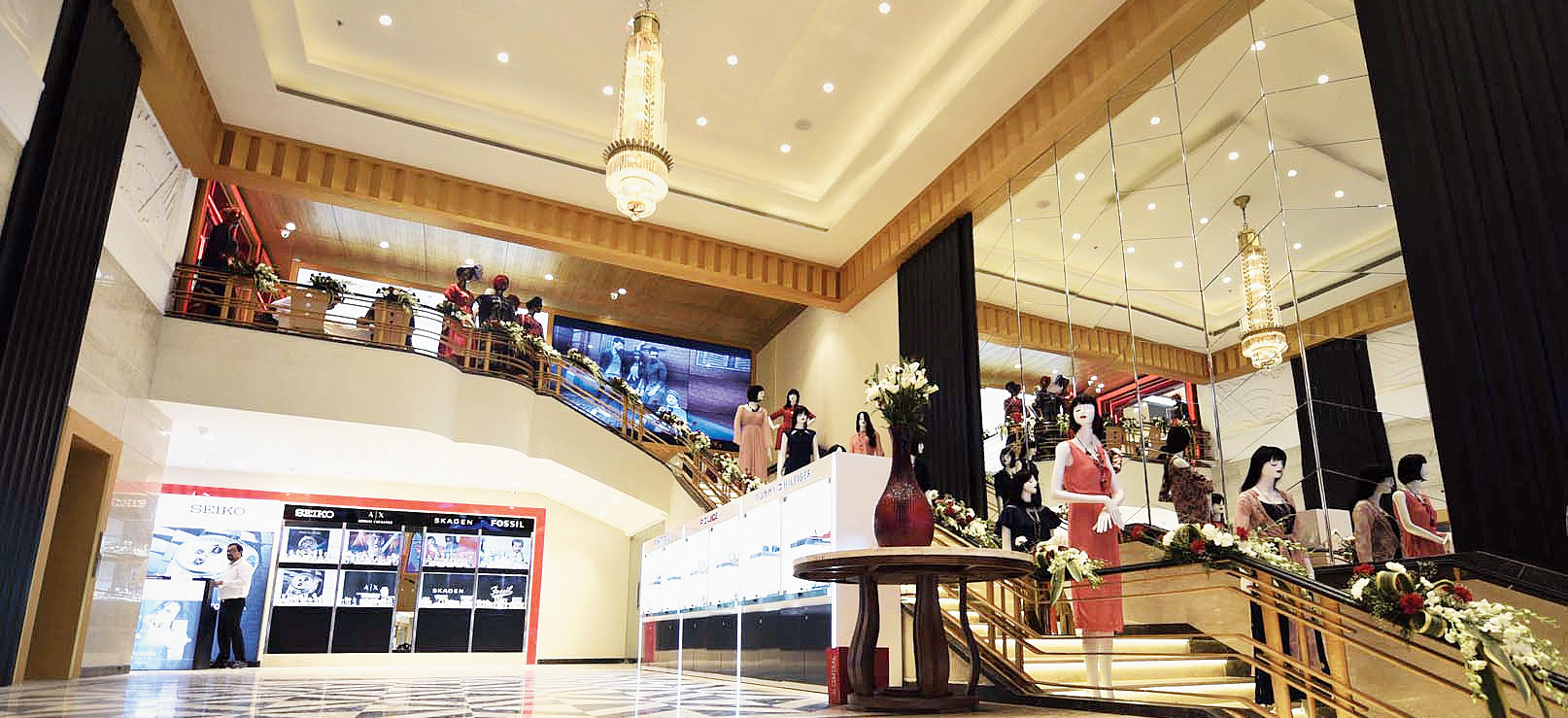 ---
Calcutta
|
Published 16.02.19, 10:37 AM
|
---
The iconic Metro cinema at 5 Chowringhee Road, originally owned by Metro-Goldwyn-Mayer Studios and the go-to destination for Hollywood classics for close to seven decades, reopened on Friday in a new avatar.
The heritage building will now house the city's second Central store. But Kishore Biyani's Future Group, which owns the Central chain, has promised to retain the cinematic theme.
The shopping destination will be sprawled across 50,000 square feet over four floors. Inox is expected to open a multiplex on the top floor of the property in a few months. But till the time a full-fledged theatre is opened on the premises, the mall will have giant screens both inside and outside that will showcase films screened once shown at Metro.
Elaborating on the "filmy" marketing strategy, Central chief executive officer Vishnu Prasad said it is the first time the retail major has come up with a thematic store under the brand. "People associate this property with the movies. We will relive those memories. We will make it a filmy store. We have put up screens inside and outside," Prasad said after inaugurating the store on Friday.
A sound system has been installed in the mall's atrium to recreate a theatre-like ambience. "We will screen full-length movies. People can shop and watch movies at the same time. We have a screen outside also in case there is no space," Prasad said.
Movies are likely to be screened from April and the company will share a schedule in advance. Prasad said each movie would run for a week. The fare will alternate between Bengali, Hindi and English every week.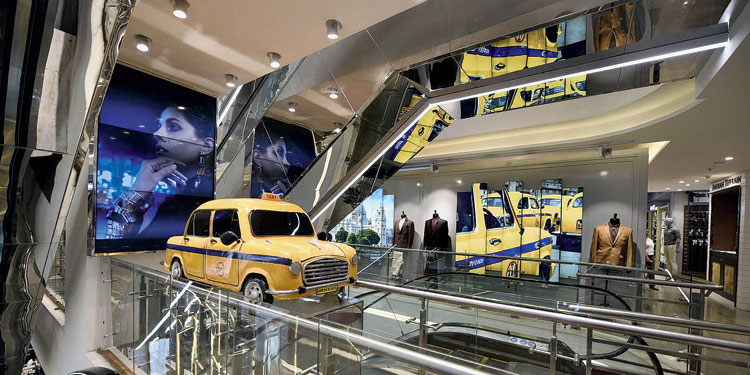 According to the website, cinematreasures.com, "Metro was a project of MGM to promote their movies in Calcutta. It was the first of two cinemas to be designed in India by the noted New York-based (Scottish-born) architect Thomas Lamb, the other being the Metro in Mumbai in 1938, again for MGM. Lamb drew up plans for this Metro in Calcutta in 1934 and it opened in 1935".
MGM owned the cinema till 1972, and it changed several hands thereafter. Mumbai-based Metro Realty is the current owner and has leased out the property for both retail and multiplex uses.
The Calcutta Municipal Corporation has declared Metro cinema a heritage building and, in keeping with the norms, the façade of the structure has been left intact during the renovation.
The first film to be screened at Metro was Bonnie Scotland. The Bollywood hit Bobby and Suchitra-Uttam starrer Chandranath were among the films shown.
Central expects a business of Rs 100 crore in the first year of operation from the store.