Meet underlines need to reach out in Calcutta
Conversation, not instruction, should be at the heart of a relationship between an adult and a child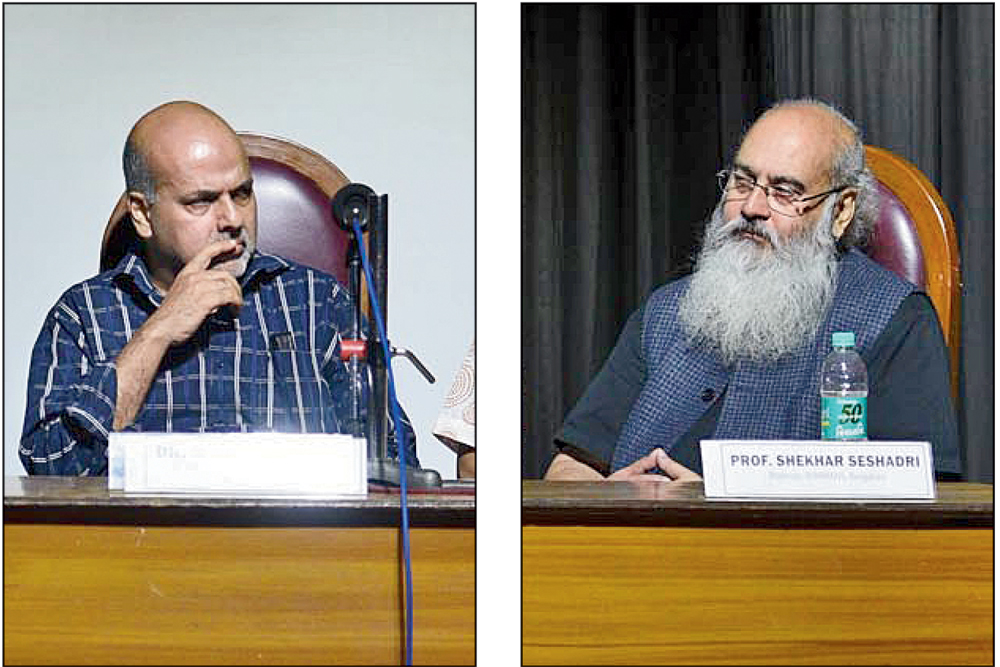 ---
|
Calcutta
|
Published 12.09.19, 08:48 PM
---
Conversation, not instruction, should be at the heart of a relationship between an adult and a child because failure of communication is the ultimate cause of suicide, a psychiatry professor said at a workshop on suicide prevention on Thursday.
"We have lost the art of conversation, we have lost the art of communication even in an era where there is an explosion in communication technology. Paradoxically the ultimate truth of suicide is an absolute and utter failure of communication," said Shekhar P. Seshadri, psychiatrist and senior professor, department of child and adolescent psychiatry, National Institute of Mental Health and Neuro Sciences (Nimhans).
"It is a person in predicament, it could be depression, stress, a loss or trauma but ultimately it is a failure of communication, a failure of a social network to whom you could have connected so that the moment of crisis was over and need not escalate and culminate into what was a fatal act," Seshadri said.
Mental health professionals at a one-day conference on "Suicide Prevention: Role of Media in Community Awareness", organised by the department of education, Jadavpur University, and Mental Health Foundation, an organisation providing mental health care, admitted that the digital world could not be wished away.
"We are paradoxically battling isolation and depression in a seemingly hyper connected world. The importance of connecting to the individual next to us cannot be overstated and the incidence of self- harm and suicide makes it absolutely imperative," said psychiatrist Jai Ranjan Ram, joint director of Mental Health Foundation.
The founder of an organisation that has been working towards suicide prevention said most people live in this world with a mask that is smiling outside and hurting inside. "You are so scared to share your pain because you don't need judgement. Our organisation is going to be there to listen to the pain that you could not share with your family and friends," said Suksham Singh, founder, Lifeline Foundation.
Cattle rescued
Teams from the New Town Kolkata Development Authority caught a dozen cows and a buffalo calf from Major Arterial Road in New Town on Thursday. The cattle were taken to the NKDA-run pound where they will be kept for a week before being auctioned if no one turns up to claim them.