Medica, NSHM join hands to vaccinate teachers and students across Bengal
Schools and colleges can opt for on-campus or off-campus inoculation with a minimum of 100 participants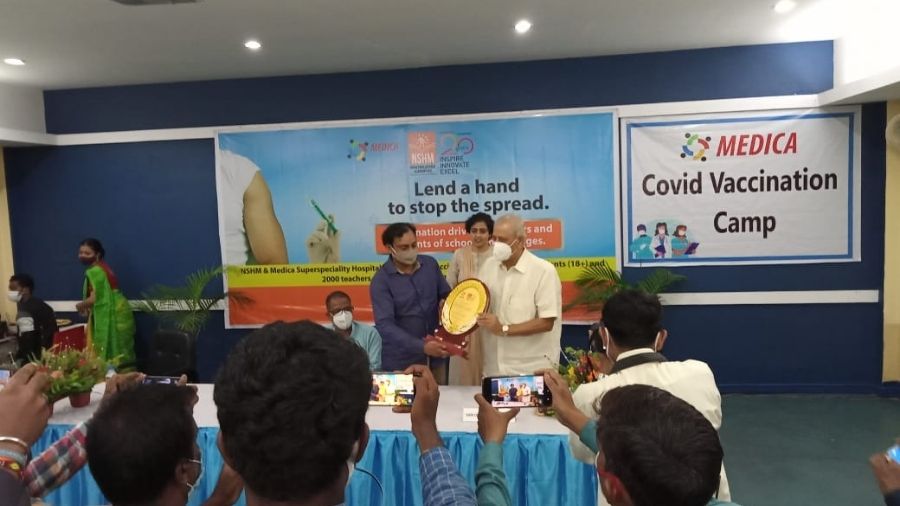 ---
Durgapur
|
Published 09.07.21, 03:20 PM
|
---
With an aim to inoculate over 2,000 teachers and 10,000 students, Medica Superpeciaity Hospitals and NSHM Knowledge Campus have started a Covid-19 vaccination drive across Bengal from July 4.
Schools and colleges can opt for on-campus or off-campus vaccination for their eligible teachers and students, a press release from the hospital says.
The 24-acre NSHM campus in Durgapur has also geared up to offer a green, clean and safe platform for this immunisation programme, it adds. The drive will continue till July 15.
NSHM and Medica will provide all facilities for off-campus drives at institutes across the states, provided that a minimum of 100 participants sign up for the programme, while off-campus vaccination will be conducted at NSHM campuses in Durgapur and Calcutta.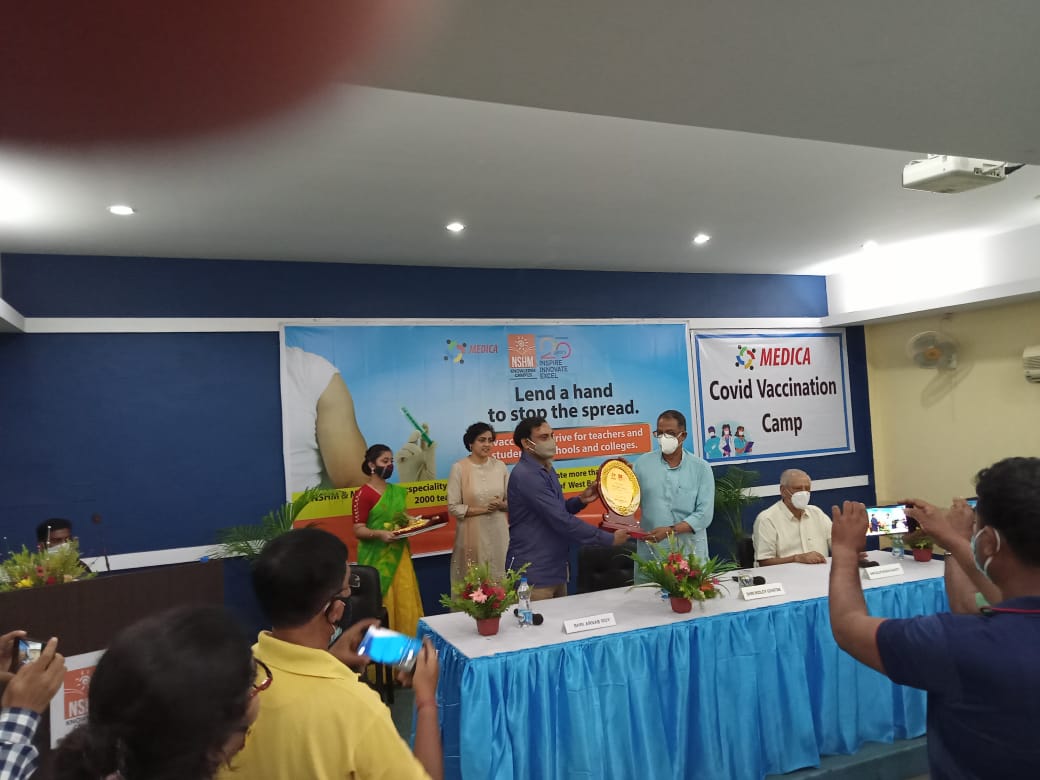 Speaking on the occasion, Dr Alok Roy, Chairman of Medica Group of Hospitals and Chair FICCI Health Services Committee said, "As responsible caregivers it is our utmost priority to inoculate maximum people in the best manner possible. As equal stakeholders for the greater benefit of the citizens, it is a matter of pride for the entire team of Medica to shoulder our collective responsibility towards this vaccination drive in close coordination with the Government machinery and prominent educational institutions like NSHM Knowledge Campus.
NSHM trustee Francis Antony said, "Providing easy access to vaccination facility and encouraging mass participation of the teachers and student fraternity is the prime objective behind this vaccination drive."
Roy, on the other hand, also urged everyone to follow Covid safety protocols. "On behalf of Medica Superspecialty Hospital, I would urge all teachers and students above 18 years in Durgapur to come forward and get vaccinated. Even post-vaccination, it is imperative that people must continue wearing masks, not be complacent or careless in crowded or closed spaces and follow proper hand hygiene measures."