Mamata pats Patel to punch BJP
Kala din prevails in India under Modi rule, says Mamata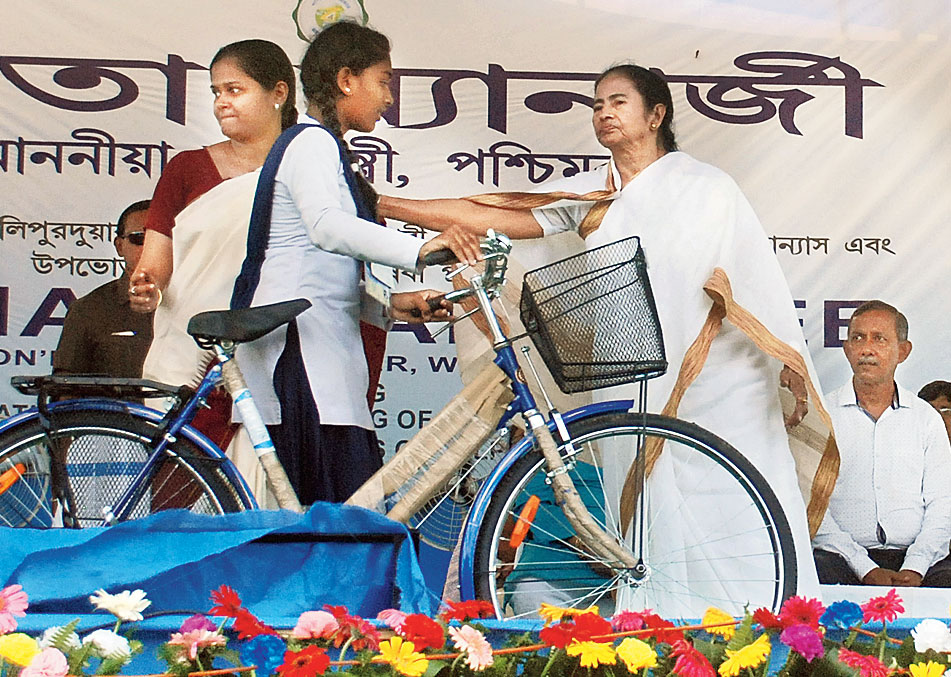 ---
---
Mamata Banerjee remembered Sardar Vallabhbhai Patel's contribution to an "integrated India" to tear into the BJP on a day Prime Minister Narendra Modi tried to champion the cause of the freedom-fighter.
The Bengal chief minister, who attended a public meeting at Tiabon in Jalpaiguri district, said the BJP's political stand was not in consonance with Patel's ideologies.
"We reverently remember Sardar Vallabhbhai Patel on his birth anniversary. He was a great leader and had strived for an integrated India. He had never wanted a rift among people. But those who are in power at the Centre now are trying to divide people," Mamata said.
Mamata's statements came on a day the Prime Minister unveiled the 182m-tall statue of Patel in Gujarat.
The chief minister scoffed at the claims of achchhe din by the Centre and Modi. "These are not achchhe din but kala din. We will have to bring achchhe din in the coming days," she said.
The CPM, too, tried to distinguish between Patel's philosophy and the BJP and the RSS's brand of politics by referring to a letter Patel had written to RSS founder M.S. Golwalkar denouncing its attempts to alienate Muslims.
By drawing parallels between the works and ideologies of Patel and the ground situation at Kevadiya, where Patel's statue has come up, the CPM said Patel had fought for farmers, the poor and the nation as a whole and he would have been "deeply pained" by the wanton destruction of natural, human and financial resources at Kevadiya.
At Tiabon, Mamata alleged that the BJP had tried to foment trouble in the Darjeeling hills in a clandestine manner. "We, however, managed to restore peace and amity in the hills and are consistently working for development," she added.