Move to run departments professionally
Mamata government to appoint advisers in 30 departments
They would get a salary of about Rs 2 lakh a month, which is on a par with special secretaries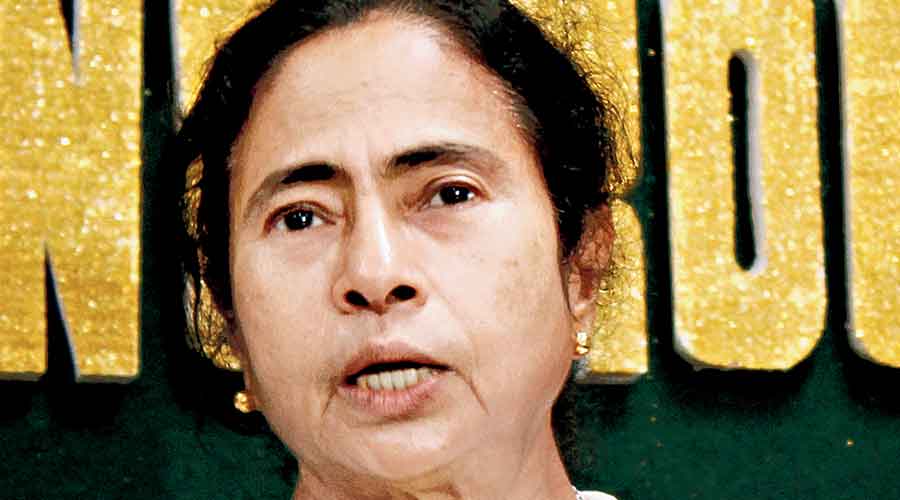 ---
Calcutta
|
Published 22.10.21, 01:40 AM
|
---
The Mamata Banerjee government is all set to appoint advisers — most from the corporate world — in at least 30 departments in a bid to run them professionally.
The move, senior officials said, is significant as this would be the first time when a state government is trying to bring in people from the corporate world to get fresh ideas to run the departments and the government as a whole.
Sources in the Bengal government said there were some 100 special secretaries in various state departments. But advisers from the corporate world will be brought in only to ensure that the state departments get "out-of-the-box" ideas.
"The process to recruit the advisers will start soon. The advisers are likely to be posted in the rank of special secretaries, which is a very senior post in the government," said a senior official.
The advisers would get a salary of about Rs 2 lakh a month, which is on a par with special secretaries already working with departments.
The rank of special secretaries is considered to be a very senior position as a WBCS (executive) officer is elevated to this position after 25 to 28 years of service.
A bureaucrat explained how these advisers would work within the government.
"For example, an adviser with a personnel management degree working in the corporate world can be appointed in the labour department. He or she will have the liberty to bring in fresh ideas on how to improve the quality of life of labourers in organised or unorganised sectors and put forward his or her proposals to the secretary. A final decision will be taken by the top brass of the government," the bureaucrat said.
Similarly, sources said an adviser in the education department could inform the government about new courses that could be introduced in educational institutions considering the trends in the contemporary job market.
"Many of the special secretaries do have management degrees but they are not aware of the latest ideas and practices in the corporate world as they attain this rank at the very end of their careers (as civil servants). There is no practice of regular communication between corporate and government officers," said another official.
These advisers will be incorporated through a lateral entry route, which the Centre has adopted. However, in Bengal, lateral entry to the state government is not new. The state government had appointed some professionals at the CM's grievance redress cell at the joint secretary rank in 2019.
A senior official explained that the idea to bring in professionals in the top tier of the state departments was initiated after the experiment of bringing in professionals through lateral entry at the chief minister's grievance redress cell has produced desired results.