Mamata questions claims on central aid
CM accused 'some' of attempting to fish in muddied waters even during coronavirus pandemic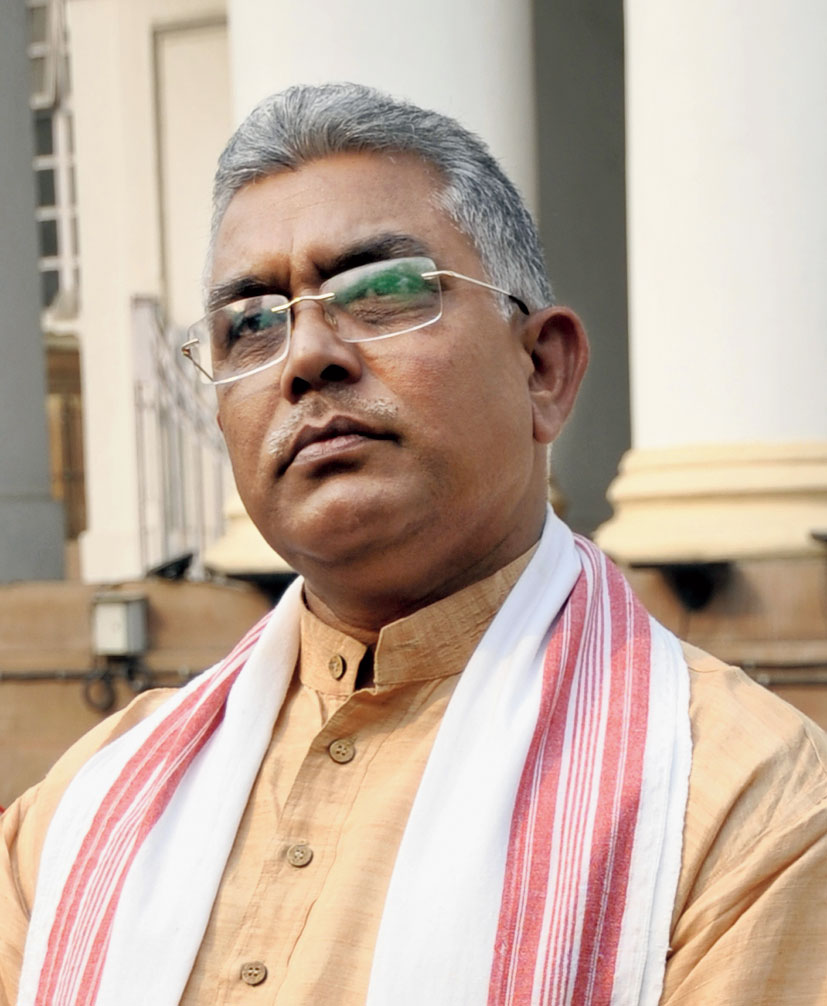 ---
|
Calcutta
|
Published 03.04.20, 09:08 PM
---
Mamata Banerjee on Friday obliquely criticised BJP leaders Bengal for alleged attempts to politicise the Covid-19 pandemic, although the chief minister had been firm in steering clear of bringing politics to the crisis management.
She accused "some" of attempting to fish in muddied waters even during the pandemic.
"Some people from political parties are trying to incite – er modhyeyo shurshuri (tickling even amid this)…. I would not have said it. I was not going to bring this up. Frankly, it does not even feel good… but look at what's happening," said the Trinamul Congress chief.
It was clear that she was referring to regular attacks from Bengal BJP leaders like state party chief Dilip Ghosh and national-secretary Rahul Sinha.
"After everything that's being done, they are going and saying everything is being given by the Centre… as if it's all honey-sweet. Has even a single mask been given till today (by the Centre)?" the chief minister asked.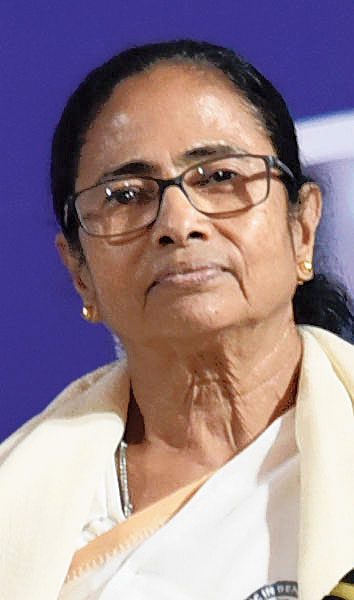 After the brief initial restraint, the BJP state leaders regularly accused Mamata of fudging data on Covid-19 cases and deaths in Bengal. They have been attacking her over various alleged lapses in the state-run healthcare system.
There have also been statements by some BJP leaders with an apparent intent to communalise certain aspects of the pandemic.
Mamata has, however, taken a stand against letting politics get in the way of the state's fight against the pandemic. Some other senior leaders of the Trinamul Congress, such as secretary-general Partha Chatterjee, have been issuing statements to counter the attacks from the BJP.
"I saw the statements by some. Parthada has been reacting. I told him not to lose temper over such trivialities, let them be, let them say. There are some people who have no work, hence they must keep themselves occupied, somehow, in the lockdown," Mamata said.
"But I will not participate in this state-versus-Centre battle. We are in a much larger war right now, that of saving the people," said the chief minister. "I am not getting into this. I request them, humbly, against doing these things."
Underscoring how better off Bengal had been in the lockdown compared to most other states, Mamata said this was not the time to be petty. "I am being accused of politicising aid and relief. That is a blatant lie," she said.
Ghosh, who held a news conference even on Friday evening, remained unrepentant.
"She has been lying. Somebody needs to call her out on the lies. I do it, as part of my responsibility," said the Midnapore MP.