Chief minister Mamata Banerjee on Tuesday pointed out Raj Bhavan's delay in signing the file to appoint a new state poll panel chief, as the post held by Saurav Das fell vacant on Monday when his tenure ended.
"We had sent the file way before (the post fell vacant)… We have never faced such a situation before. All these formalities used to be completed smoothly," said the chief minister.
Mamata explained why she wanted the process of appointing the new poll panel chief at the earliest.
"Panchayat polls are around the corner… So I request (Raj Bhavan) to sign the file or return it," said the chief minister.
Sources said that the state government had proposed the name of Rajiva Sinha, former chief secretary, for the post about two weeks ago. But Raj Bhavan pointed out some procedural lapses in the file and sent it back to Nabanna.
"When the file was sent back after correcting the loopholes, Raj Bhavan asked for two more names for the post. The chief secretary had proposed the names of A.R. Bardhan, the additional chief secretary of the north Bengal development department, and Tapas Chowdhury, an IAS officer posted in the Calcutta Municipal Corporation. But the approval from Raj Bhavan is yet to come," said a senior official.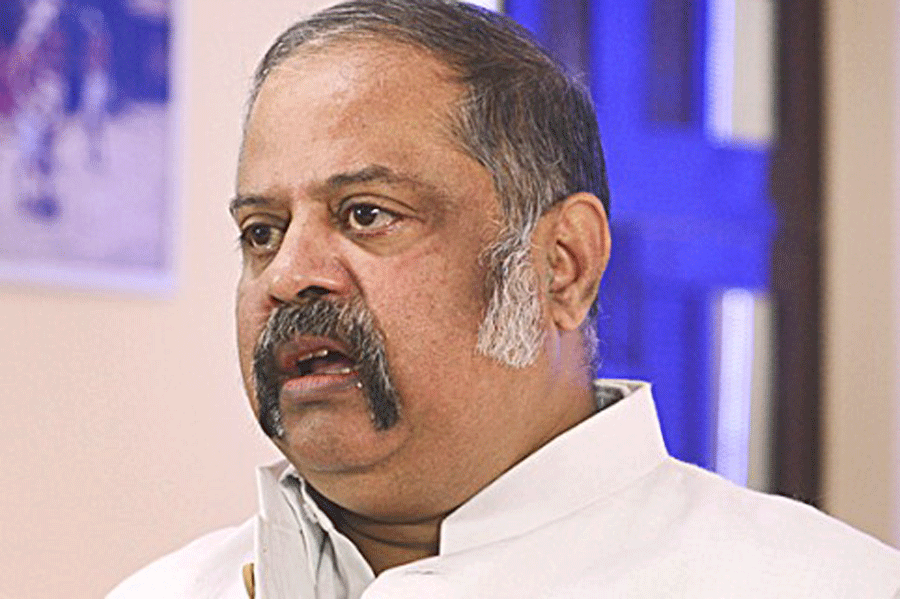 Rajiva Sinha. File photo
On Tuesday, Bengal governor C.V. Ananda Bose said a decision on the appointment of the new state election commissioner in the state would be taken at an appropriate time while replying to a question on the sidelines of a programme. He, however, did not specify any timeframe.
Sources in the state government said the chief minister wanted to appoint the new state poll panel chief at the earliest as panchayat polls were nearing.
"As the five-year tenure of rural bodies across the state will start to expire from August 16, the state wants to hold the elections before that. In such a situation, the role of the poll panel chief is extremely important," said an official.
A section of officials said while it was not that there would be a constitutional crisis if the post of state election commissioner remained vacant for a few days, there was a sense of urgency. With the panchayat polls nearing, all important decisions needed to be taken by the poll panel chief, an official said.
"The secretary of state election commission can discharge the day-to-day work of the poll panel. But the presence of the state election commissioner is needed for making major decisions," said a source.
Earlier also, the state election commissioner's position was vacant for two weeks on a few occasions in Bengal, but no elections were imminent.