Mamata Banerjee government to focus on jobs in shut tea estates of north Bengal districts
The district magistrate of Jalpaiguri said they have taken up the task to create additional employment opportunities for workers of closed gardens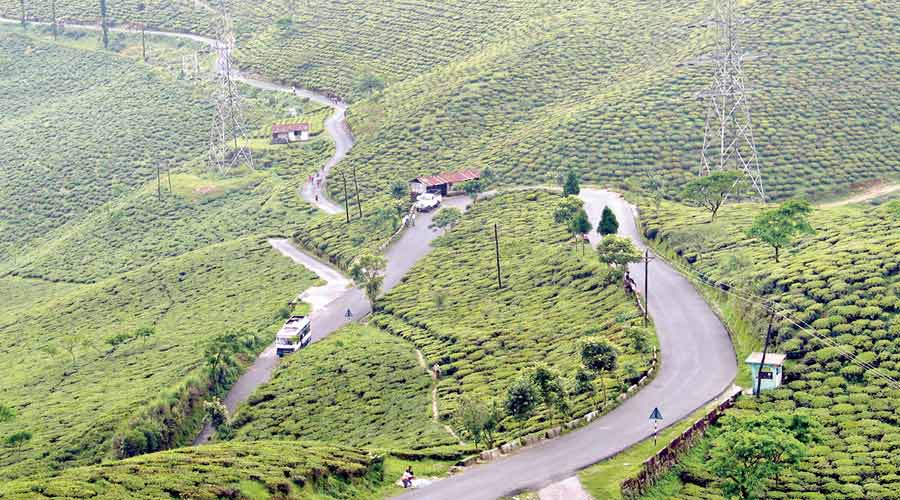 ---
Siliguri, Jalpaiguri
|
Published 07.10.21, 02:39 AM
|
---
The Mamata Banerjee government has instructed the administrations of tea districts of north Bengal, especially Darjeeling, Jalpaiguri and Alipurduar that have shut tea estates, to explore options for creating employment for the jobless workers of these gardens as well as hundreds of migrant workers from these tea estates.
Moumita Godara Basu, the district magistrate of Jalpaiguri, said they have taken up the task to create additional employment opportunities for workers of closed gardens.
Also, those who had migrated from these closed gardens earlier for jobs elsewhere but had to return during the pandemic, would be considered as prospective beneficiaries of the employment plan so that they too can earn.
"Instructions have been given to increase the scale of work under the 100-days work scheme. Also, projects like pisciculture, horticulture and floriculture would be promoted in these tea estates for the local population. The idea is to create avenues for people to earn from alternative sources," she said.
As of now, at least 13 tea estates are closed in these three districts.
Administrative officials said along with these, some more tea estates are considered "sick".
People in the latter could also gain from the alternative options of employment.
"In sick gardens, hardly any casual worker lands a job. They are in dire straits. We feel it is important to extend the opportunity of an alternative income to workers of sick tea estates as well," said an official.
For now, officials in the blocks concerned have been asked to find out the number of unemployed youths in each of these closed and sick tea gardens.
"We also want feedback from these youths on whether they have a plan of their own on how earn. If required, arrangements to train them  in  skills will be made in consultation with the department concerned under the state's Utkarsha Bangla scheme," the official added.
The administration, sources said, will also see if any youth intends to open a shop or any other trade facility in the tea estate or nearby.
"In such cases, arrangements will be made so that he can avail finance under the various state-run schemes. For women in these tea estates, emphasis would be put on forming self-help groups which can collectively get into different activities and earn money," said an official of Alipurduar district.
In the Dooars, a number of women's self-help groups based in the tea estates are making items such as detergent, sanitiser, masks, brooms as well as decorative products.
The initiative, political observers said, is yet another move by Trinamul to revive its support base in the tea belt.
Over the past few years, Bengal's ruling party has lagged behind the BJP in the tea estates, both in the hills and the plains, despite performing well in other parts of the state.
"So far, BJP leaders and central ministers have made tall talks on reopening tea estates and creating employment opportunities in the tea estates. Now if the state government can create some opportunities for around 20,000-odd jobless workers of these gardens and for the local youths, it would create goodwill and will definitely help the ruling party in the upcoming rural elections as well as the 2024 Lok Sabha polls," said a political observer.
Health and PHE department officials have also been asked to work on some other issues. "The health department has been asked to ensure that no child or woman suffers from malnourishment. If required, screening camps will be set up in these gardens. Also, the PHE department has been asked to expedite the process of setting up drinking water supply in all these gardens," said a source.