Mamata Banerjee confirms Sujit Bose's coronavirus infection
Bose said neither he nor his wife had showed any symptoms; they had been advised home isolation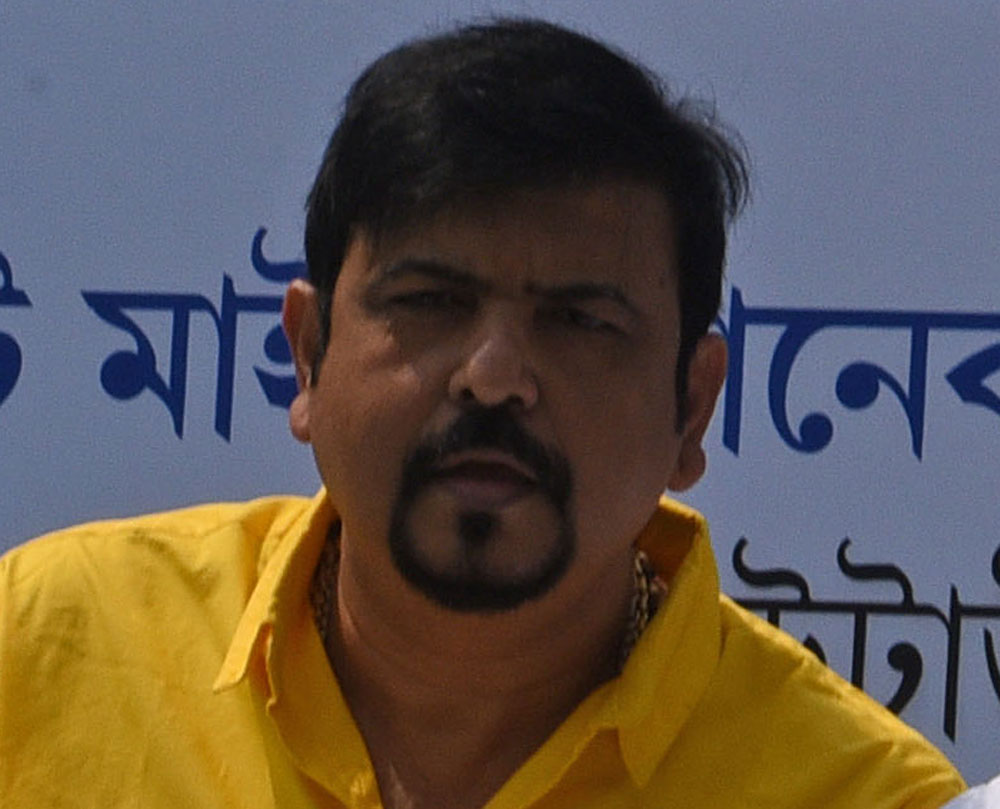 Sujit Bose
Telegraph file picture
---
Calcutta
|
Published 29.05.20, 11:29 PM
|
---
Mamata Banerjee said on Friday that Bengal's fire and emergency services minister Sujit Bose had tested positive for Covid-19, she was worried about another cabinet colleague Firhad Hakim and many infections had been reported from her own neighbourhood.
Both Bose and Hakim had been on the ground since Cyclone Amphan had wrecked havoc in Bengal.
"Our fire and emergency services', Sujit, bechara (the poor thing)… his Covid-19 infection happened while he was working tirelessly amid the natural disaster," the chief minister said.
Bose — the most senior political leader in Bengal to get the infection so far — said later that he, his wife and a domestic help had been detected with the novel coronavirus.
The minister said the entire household had got themselves tested following the infection of another domestic help. Bose's children tested negative for the novel coronavirus.
"The kind of work Bobby (Hakim) and Sujit have put in on the ground…. Our ministers are no less than the frontliners… supreme respect. I want them all to recover promptly and stay well. Sujit is at home now, he must be giving instructions (for the department)," said Mamata.
Bose said neither he nor his wife had showed any symptoms and had been advised home isolation.
"We feel no symptoms yet. But after we tested positive, I meticulously contact-traced and got testing done for all my security personnel, others who work with me, family members I met during this time… around 40 people. Their results are awaited," said Bose.
The chief minister touched on local resistance to establishment of quarantine centres at several places in the state and asked: "Then, where will the people go? Everybody has home quarantine in their neighbourhood now. Even my neighbourhood has several. Go and see how many infected cases are there in my own neighbourhood. How would that have been prevented? So many police personnel on duty. So many people come and go, so many common people pass through."
"Working there, for me, seven-eight cops got infected. Whom and where from will I stop? From where will I handle it? Fire and emergency services personnel have been working everywhere, they work with water, aren't they likely to get infected? It can happen to any human being. Didn't army or CRPF personnel get it? It could happen to anybody. So many police personnel caught it," she added.
Mamata asked if, fearing the disease, she should isolate herself at home.
"My own area is today in the grip of Covid-19. What do I do? Should I sit quietly at home? Quarantine myself there? Is that what you would like? Then, there will be no work done for the people. We take risks in life. We have been taking risks now," she said.
"Taking such a risk, Sujit caught it now. Bobby, too, is unwell. I keep telling him regularly to take care. I tell everybody. But some things are simply not in our hands, there is nothing we can do about them," she added.
"I am sitting here (Nabanna Sabhaghar) now, there are 50 others here. I am not hiding behind a video screen. Then tell me, if somebody here is a carrier, what can I do?"