Malda Mango growers seek geographical indication tag use
Permission to certify will help exports for Lakshmanbhog, Fajli and Khirsapati or Himsagar varieties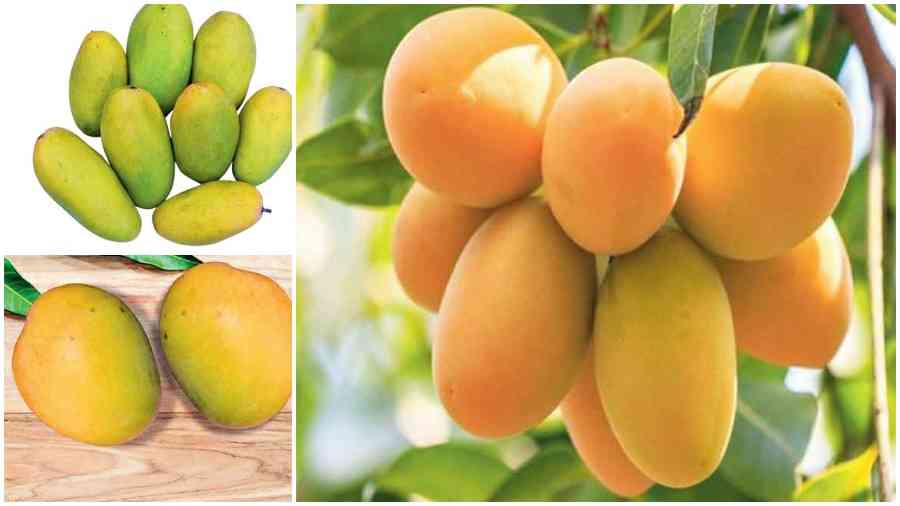 (Clockwise from top left)Fajli mangoes, A bunch of Lakshmanbhog mangoes and Khirsapati mangoes
Sourced by the correspondent
---
Malda
|
Published 09.06.22, 01:35 AM
|
---
The Malda Mango Merchants' Association has requested authorities of the patent information centre of the state council of science and technology to give them authority to use GI (geographical indication) tags and logos of three popular varieties of mangoes in the interest of mango producers.
So far, only the state government can use the GI tags with the mango consignments, private producers cannot.
Uzzal Saha, the MMMA president, said the association was ready to pay the requisite fee to use the GI tags and logos for "Lakshmanbhog", "Fajli" and "Khirsapati" or "Himsagar" varieties of mangoes.
"They got GI tags and logos were approved long back. In 2017, the state government appealed for renewal of the GI tags and logos from the Registrar of the Geographical Indications. It was approved and is valid till 2027," Saha said.
He explained that if mango growers could use GI tags for these species, it would promote trade both in domestic and export markets.
The mangoes are in high demand in Europe and Middle East.
The summer fruit is produced over 31,500 hectares in Malda with an average annual production of around 4 lakh metric tonnes.
Around 10 lakh people are directly or indirectly involved with mango production and trade in Malda.
Saha said that at a recent meeting of the MMMA, growers asked office bearers to take initiatives so that they can use the GI tags and the logos in the interest of promotion and trade, especially mango export.
"Once we get permission, tags and logos can be used by all our members. These three varieties of Malda mangoes can then be categorically identified in domestic and international markets. Also, buyers will be sure of the authenticity of these three varieties," he said.
Another senior grower said that earlier Malda mangoes were sent to international exhibitions in Doha of Qatar and Milan in Italy. "However, use of GI tag would help in increasing the international market for mangoes of Malda," he said.
Bengal logs 85 Covid cases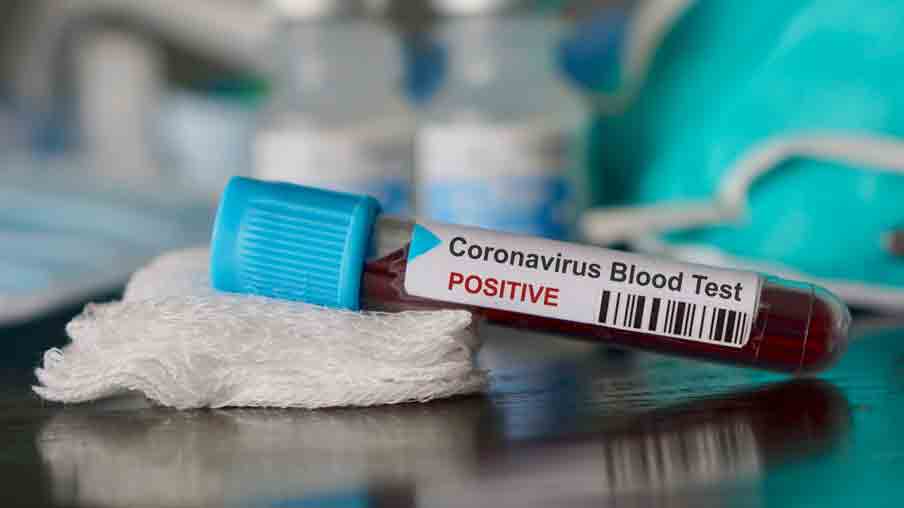 Bengal on Wednesday logged 85 Covid-19 cases, 48 recoveries and no death. Bengal has 469 active cases, according to the state bulletin. The state's positive confirmation rate is 1.07 per cent.